Sportsmanship Award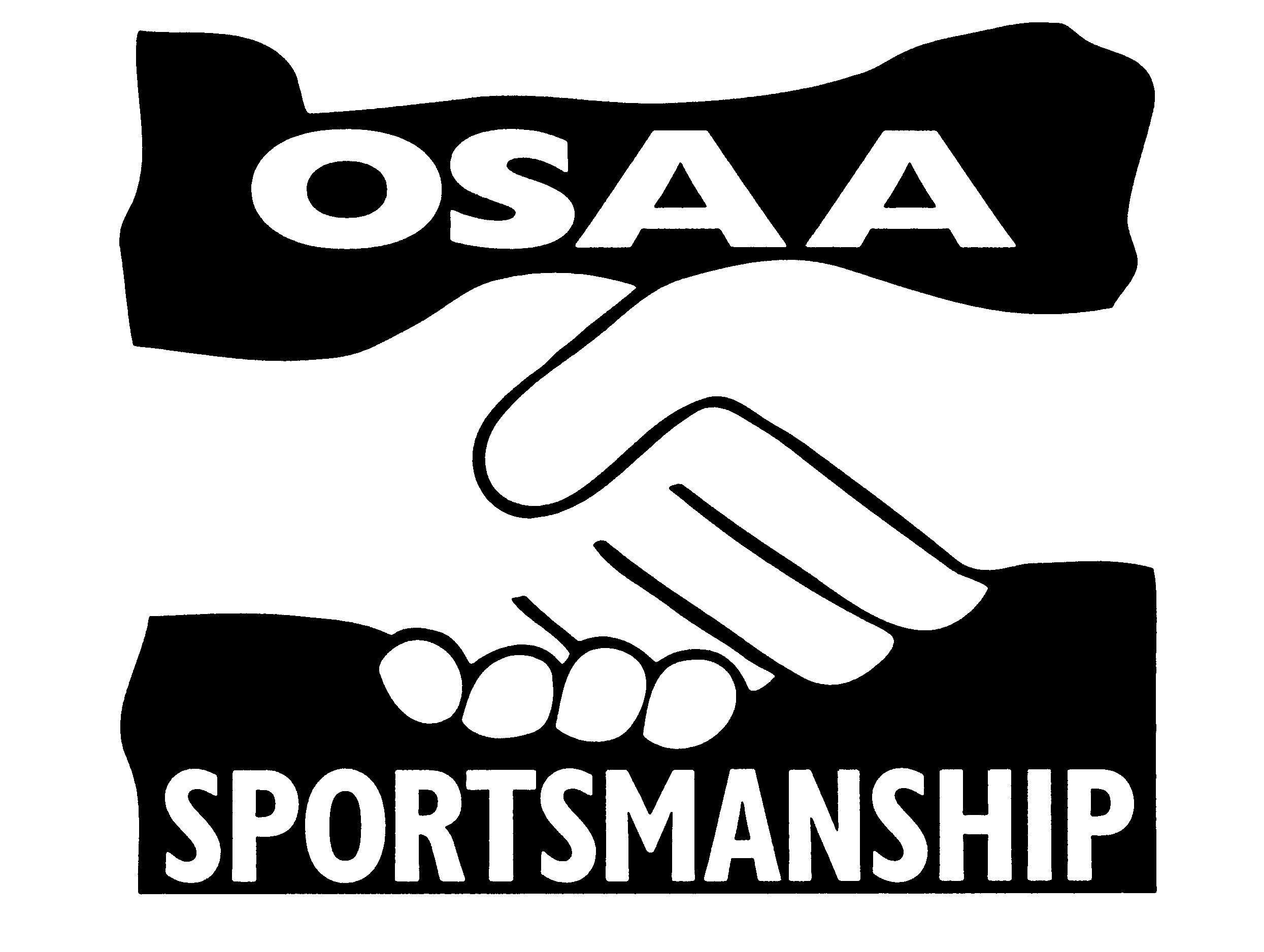 About This Award
The first annual Sportsmanship Award is to be awarded in the spring of 2013. All member schools are eligible for this award and are subject to review by the schools in their regular districts.
Each regular district is to submit one member high school as their sportsmanship award winner to the OSAA by 4 p.m., Friday, May 3, 2013. It is up to each regular district to select the school that best exemplifies what sportsmanship means and to represent their district in the first annual OSAA Sportsmanship Award. All regular district winners will be recognized on the OSAA website.
The OSAA Sportsmanship Award will be given to one school in each classification. The overall winner in each classification will receive a Sportsmanship Banner to hang in their school and a $1,000 award from the OSAA.
Regular Districts may base their selection on their own criteria, or on the criteria set-forth in the OSAA Sportsmanship Award Nomination Form, while also referencing the general expectations in the Spectator Conduct policy. Once the district recipient reaches the final round they will fall subject to the following criteria in order to determine the classification winner.
Officials will have the opportunity to provide feedback for the Sportsmanship Award by using the OSAA Sportsmanship Nomination Form. Officials are encouraged to provide feedback in regards to all positive experiences they have officiating.
The Sportsmanship Review Committee (OADA Executive Board, along with a representative from the OSAA staff and the OAOA Executive Board) will review all Regular District winners submitted. It is up to the Committee to determine classification winners. Note that if a member of the Committee has a conflict of interest, they will remove themselves from the selection process for that particular classification.
Primary OSAA Sportsmanship Award Criteria
» Exemplary behavior by the students, coaches, administrators, fans, parents, and community at OSAA events.

» Administrators' ability to enforce the Spectator Conduct policy.

» Number and type of unsportsmanlike ejections. Please note: If a school has a coach who was ejected for unsportsmanlike conduct during the 2012-13 school year, that school is not eligible for this award. Multiple athlete ejections from one school during the 2012-13 school year may eliminate said school from receiving this award as well.

» League feedback.

» Number of nominations submitted for a particular school-within their regular district and outside of their regular district. NOTE: A school may not nominate themselves.

» Sportsmanship Nomination Forms submitted by OAOA.

The OSAA is excited to honor those schools that exhibit exemplary sportsmanship throughout the year. Help the OSAA honor those commendable schools through the OSAA Sportsmanship Award.
Nomination Form
Any school may nominate another school at any time during the year for the Sportsmanship Award. Reminder, no school may nominate themselves. Schools are especially encouraged to nominate schools that fall outside of their Regular District. If a parent, fan, or community member would like to fill out a Nomination Form they may do so but must obtain a signature from an administrator of their respective school in order for the form to be validated and used in the review process. Again, a parent, fan, or community member may not nominate their respective school.
To nominate a school for the OSAA Sportsmanship Award, simply complete the following form and submit to Molly Hays, OSAA Event Coordinator, mollyh@osaa.org.
» OSAA Sportsmanship Award Nomination Form