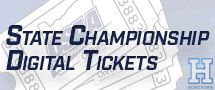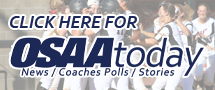 Wrestling AD and Coach Information

AD/Coach Information
STATE CHAMPIONSHIP INFORMATION
Brackets will be posted Sunday, February 19 by 4:00pm on TrackWrestling
(Updated 2/16/2023)
»
AD/Coach Information
Includes information regarding tickets, lodging, spectator conduct, qualification, pre-state championship reminders, packet pick-up, seeding information, championship schedule, awards, souvenirs
»
Wildcard Qualifiers
Includes the list of 6A and 2A/1A wrestlers who have qualified for the State Tournament from the wildcard pool.
Seeding and Bracketing Procedures
»
Seeding and Bracket Drawing Procedures
Contains the seeding criteria and bracket draw procedures
Wrestling Plan Book
(Updated 12/5/2022)
» Wrestling Plan Book
Contains the season dates, NFHS rule changes, OSAA rules and policies, state championship information and qualifications, OSAA general policies

District Meet Director Information
(Updated 2/9/2023)
»
Tournament Director Information
»
Tournament Director Roster
Includes information regarding responsibilities, qualification, postings, corrections, substitutions
Spectator Information
(Updated 2/14/2023)
»
Spectator Information
Includes information regarding tickets, lodging, spectator conduct, championship schedule, awards, souvenirs
Reminders/Memos
»
Updating schedule and match data
Memo outlines the deadlines and the steps necessary to update schedules and individual match data.
»
2022-23 Wrestling Memo for ADs and Coaches
Memo outlines important dates, NFHS points of emphasis, and important information about Trackwrestling and how to enter information.
»
First Contest Date Reminders
Memo outlines school's responsibilities prior to the first contest of year
»
Female Events and Entering Female Match Data
Memo that outlines member school responsbilities related to Girls Wrestling
»
Required Special District Tournament Dates
Memo outlines required Special District Tournament dates for the 2022-23 school year
»
OSAA Practice Model
Including Q&As
Girls Wrestling Resources
»
One Courageous Girl
Google Slide Deck with coaches guides when working with girls in high school
»
Girls Practice Checklist
Everyday reminders for Girls participating in Wrestling
»
Girls Competition Checklist
Competition reminders for Girls
TrackWrestling

Lodging/Visitor Information
Headquarter Hotel
Fairfield Inn & Suites By Marriott Portland North
1200 N Anchor Way, Portland OR 97217
» Phone: 503.286.6336
Maps/Directions
» All Classes @ Veterans Memorial Coliseum (Portland)

City of Portland
» Proud to support state championships in Portland

Travel Portland
» Phone: 1.877.678.5263, Ext. 2