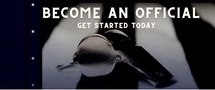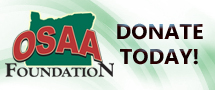 OSAA Corporate Partners

OnPoint Community Credit Union has been the title sponsor of the OSAA State Championships since 2018. OnPoint was founded in 1932 by 16 schoolteachers and we are committed to strengthening local education by supporting students, schools and educators in Oregon and SW Washington. Our partnership with the OSAA supports that commitment with the thousands of Oregon high school students who benefit from the numerous OSAA activities that enrich their education. We are proud to be a small part of their educational journey.

Your local Toyota Dealers are an Official Partner of the OSAA and Toyota is the Official Automobile. Toyota partners with the OSAA to execute Toyota Trivia Tuesday, where one individual will have the opportunity to win a 2021 RAV4 XLE. Toyota also sponsors the Athlete of the Week, which recognizes varsity athletes for their outstanding performance the previous week. Find your local Toyota dealer here. Visit Toyota.com today for the latest offers.

The Oregon Army National Guard is a proud partner of the OSAA and OACA. When a student joins the Oregon Army National Guard, they're joining a team with purpose and setting themselves up for a successful future. Our part-time Soldiers serve locally and gain job skills and leadership experience; plus, they get a head start on a civilian career. To learn more about our 100% tuition assistance and 100+ career fields, visit OregonArmyGuard.com. To get connected with a local Recruiter to explore the many ways Guard service can accelerate your path, fill out the contact form at: OregonArmyGuard.com/Contact.

Les Schwab Tire Centers has been a sponsor of the OSAA since 2002. With more than 100 locations, Les Schwab Tire Centers has a tremendous impact on the people involved with Oregon high schools. At Les Schwab, we are proud of our young people and are equally proud to support the 291 high schools and their more than 180,000 students. Whether in or out of the classroom, we join in helping provide tools to enrich our youth and help make some of these dreams come true. Pride in Performance, let's keep it going.

Pacific Office Automation, joined forces with the OSAA in the Fall of 2003 as sponsor of the OSAA Radio Network. Their sponsorship allow the OSAA to broadcast 160 state championships contests LIVE via the internet and on radio stations throughout the state annually. Pacific Office Automation also provides quality office equipment to the OSAA at select state championship sites. Pacific Office Automation-Problem Solved.

Black Bear Diner is proud to be the Official Family Restaurant of the Oregon School Activities Association. Founded in 1995 by Bruce Dean and Bob Manley in Mt. Shasta, California, Black Bear Diner brings home-style comfort food classics and personal service to the dining experience. The quickly growing family dining concept, with 143 diners across the US and 11 locations in Oregon is open for breakfast, lunch and dinner and offers a vast, enticing menu anchored in hearty portions and excellent value, with service rooted in genuine hospitality. blackbeardiner.com

Moda Health, is pleased to sponsor the Moda Health Player of the Game / Athlete of the Meet program that recognizes student-athlete from across the state in more than 200 OSAA State Championship Events. For the Moda Player of the Game two winners, one from each participating school, will be announced at the conclusion of select state championship contests in Volleyball, Soccer, Football, Basketball, Softball and Baseball. For the Moda Health Athlete of the Meet program, one student-athlete will be selected in each classification at the state championship final site in Cross Country, Swimming, Wrestling, Golf, and Track & Field.

Nike is the exclusive Footwear and Apparel sponsor of the OSAA. Nike is the top leading brand in sports apparel in the world. Based in Beaverton, Nike is a generous partner of both the OSAA and the OSAA Foundation.

Wilson Sporting Goods is the official ball of the OSAA for football, soccer, volleyball, basketball, golf, tennis, baseball and softball. Since 1914, Wilson has provided premium game balls and equipment for major events worldwide.

RushTeamApparel is the exclusive merchandise provider of the OSAA and its State Championships. RushTeamApparel is proud to be entering its 19th year of onsite event merchandising. They are a family owned and operated business with offices in Seattle, Tacoma, and Portland. They service a wide range of events onsite and online. Their business is about helping kids and families celebrate their participation in a variety of events.

HomeTown Ticketing is the leading digital ticketing provider in both K-12 and collegiate spaces, serving schools, districts, conferences, and associations at no cost. A professional-level and fully automated ticketing solution, HomeTown's in-house developed, proprietary ticketing platform is tailored specifically to the needs of schools and governing bodies. Benefits of the HomeTown system include unmatched value through easy-to-use purchasing and redemption options, custom box-offices, event and fan specific reporting tools, and secure financial management features to streamline operations and increase financial transparency. Intuitive and easy-to-use for both event organizers and ticket buyers, HomeTown never touches the event organizer's funds, which are available and accessible within 24h from a ticket sale. Learn more about HomeTown www.hometownticketing.com | @hometowntix
The U.S. Army is a proud sponsor of the OSAA. With more than 150 career opportunities to choose from and money for college while gaining valuable work experience, the U.S. Army is the team of choice. Today's hi-tech Army is a diverse team of a million unique and powerful individuals taking on global challenges. With both full-time and part-time choices, consider the service that gives you the competitive advantage in just under four years. To learn more, head over to GoArmy.com/OSAA. The U.S. Army – National Champs since 1775.

Hudl is a leading performance analysis company revolutionizing the way coaches and athletes prepare for and stay ahead of the competition. Founded in 2006, Hudl offers a complete suite of products that empower more than 180,000 global sports teams at every level—from grassroots to professional organizations—to gather insights with video and data. Hudl's products and services include online tools, mobile and desktop apps, smart cameras, analytics, professional consultation, and more. hudl.com

Dick's Sporting Goods is a constant supporter of the OSAA, the OSAA Foundation and schools throughout the state. Dick's Sporting Goods is the presenting sponsor of the OSAA Weekly and provides three seasonal discounted shopping dates in store for anyone involved with the OSAA. Dick's Sporting Goods is one of the nation's leading sporting goods retailers. This partnership provides Oregon schools and coaches the ability to find whatever they need for their team in any season. Visit their locations around the state and mention the relationship with the OSAA. Every Season Starts at Dick's Sporting Goods.

Northwest Sports Photography (NSP) is the official photographer of the OSAA and its State Championships. Based in Beaverton, NSP has its roots in the Northwest and is the official photographer of both the Washington and Oregon Associations. NSP provides top of the line products for your teams and action photography.

Jostens is the official championship ring of the OSAA. You earned it! Your determination and hard work have made you a champion. Whether you're an individual champion or part of a team, you can wear your Champion Ring proudly for everyone to see - especially those who encouraged you along the way.

Say goodbye to extra hours duplicating administrative tasks and never enter data twice with rSchoolToday's all-in-one software suite. With its OSAA integration partnership, rST's Athletics Scheduler, SportsHub Website, Mobile Pro Team communications app, Activities Registration, and Facilities Manager come supercharged for Oregon ADs who don't want to spend another minute behind their desks. Learn more and schedule a demo at rschooltoday.com, or contact Troy Bolinger, your Oregon Manager, at (503) 515-TROY (8769).
If your organization is interested in getting involved with high school activities throughout the state, please contact Ian Frost, General Manager of OSAA Sports Properties. We would love to discuss opportunities to get you involved in every community in Oregon.