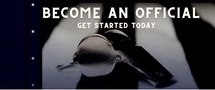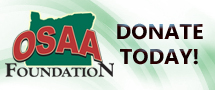 Cheerleading AD and Coach Information

State Championship Results
To be posted at the end of each session
Championship Results
2023 Championship Schedule
(Updated 2/9/2023)
»
Championship Schedule
Championship schedule contains the performance order, team photo schedule and the practice schedule.
AD/Coach Information
(Updated 2/9/2023)
»
AD/Coach Information
Includes information regarding eligibility, music, stunts, plus information about tickets, lodging, divisions, practice, and a general time schedule.
Reminders / Memos
» 2022-23 NFHS Spirit Rule Changes
Here are the 2022-23 New Rule Changes for Spirit, including hair adornment and padding requirements

»NFHS: Reducing Injury through Rule Changes
Details in the NFHS document Reducing Injury Risk During Inversions, Release Stunts and Tosses are the Focus of 2021-22 High School Spirit Rule Changes

» Spring Tryouts and Summer Reminders
Reminders to prepare for spring tryouts and summer activities.

» OSAA Practice Model
Including Q&As.


Spectator Information
(Updated 3/17/2023)
»
Spectator Information
Includes information regarding tickets, lodging, parking, souvenirs
Broadcast Schedule

Cheerleading Handbook
(Updated 12/14/2022)
» Cheerleading Handbook
Contains the season dates, NFHS rule changes, OSAA Cheerleading policies, state championship information, divisions, and OSAA general policies

State Rules Interpreter Bulletins
Updates/reminders for coaches sent throughout the season
» SRI Bulletin #1 - Sept. 8
» SRI Bulletin #2 - Oct. 4
» SRI Bulletin #3 - Jan. 17
» SRI Bulletin #4 - Feb. 1