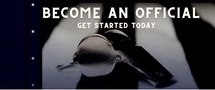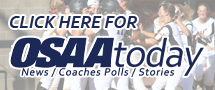 OSAA Discriminatory Harassment Complaint Form
Complaint Process Response Guide
Create a New Discriminatory Harassment Complaint Form
The OSAA will sanction schools whom it has found negligent in the duties of reasonably protecting those involved in interscholastic activities from derogatory or inappropriate names, insults, verbal assaults, profanity, ridicule or engaging in behavior deemed by the member school to endanger the safety or well-being of students, employees, self or others.

The OSAA is not an appropriate organization with whom to report instances of physical or sexual abuse of a student. Mandatory reporters, or patrons with direct knowledge of the physical or sexual abuse, are to report such activity to law enforcement or to the Oregon Department of Human Services immediately.

Complaints deemed to be employee or student discipline matters only shall be returned to the complainant.

Matters of employment and/or employee discipline which can best be resolved through the school district's complaint process include but are not limited to: playing time, team level assignments (Varsity/JV), assignment of a student to a specific coach, equipment use, or dissatisfaction with a contract or payment term.

Matters of student discipline which can best be resolved through the school district's complaint process include but are not limited to: academic eligibility, drug/alcohol use, playing time or playing position, specific workout requirements, or dissatisfaction with a calendar, schedule or event location.

» ODE Bias Incident Response Guide

Complaints which are determined to be outside the scope of the OSAA will be returned to the complainant via the contact address provided.

OSAA may prioritize the investigation of complaints based on information received.

The OSAA is not empowered to change an educator or coach's employment status. The OSAA may not force the employing school district to take certain disciplinary actions again a student, staff member, or public visitor.

Anonymous complaints shall not be considered by the OSAA. Complaints must include the complainant's name and contact information (phone and email or mailing address) to assist in the prompt investigation of concerns. Whenever possible, provide first-hand accounts, with names and contact information of witnesses.

Upon a ruling by the Executive Director or by the Executive Board the member school may be subject to probation, mandatory appearance before the Executive Board, required plan of action, forfeitures, fines, lack of institutional control penalties, suspension of membership or expulsion from the Association as determined by the Board. The Executive Director or the Executive Board may determine that no penalties are necessary when an incident has been handled appropriately and in a timely fashion by the school and/or district.
Start a new OSAA Complaint Form by clicking the button above.
Complaint Form Timeline
Complainant creates and completes each section of the Complaint Form.
Once submitted, the OSAA is notified of the complaint.
A confirmation is sent to the Complainant within 48 hours acknowledging receipt.
Every effort will be made to complete the investigation process within 30 days; however, should the investigation require more time, a 30-day status update shall be provided.