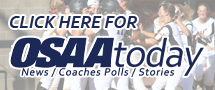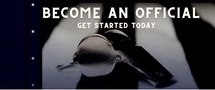 Sheldon Girls Basketball Program

» Go Irish!

Last Calculated
8:36 am, Dec. 4, 2023
Rankable Completed Contests
Opponent
Result
Counted
Weight
OAWP
OAR
Colley
12/1 Newberg
WH
0.8
0.8
1.000
1-0
Yes
12/2 West Albany (5A)
WH
0.8
0.8
1.000
1-0
Yes
2 contests
2-0
(WP)
1.6 ÷ 1.6 = 1.000
(WWP)
2.000 ÷ 2 opponents = 1.000
(OWP)
Opponent: Date and opposing team for this rankable contest.
Result: Result for this team: win (W), loss (L), or tie (T). The subscript indicates this team's designation: home team (H), away team (A), or at a neutral site (N).
Weight: Total amount of weighted points possible for this contest.
Counted: Amount of weighted points this team acquired for this contest based on the result.
OAWP: Opponent's Adjusted Winning Percentage, excluding this contest.
OAR: Opponent's Adjusted Record, excluding this contest.
Colley: Is this contest counted in the Colley method? Only contests between Oregon opponents in the same classification and ± 1 classification away are counted.
| # | C | Name | Position | Grade | Height |
| --- | --- | --- | --- | --- | --- |
| 2 | | Kaya Trumbull | G | 9 | |
| 3 | | Payton Sowers | G | 10 | |
| 5 | | Morgan Raleigh | G | 11 | |
| 10 | | Haley Langworthy | G | 10 | |
| 11 | | Emerson Kearney | G | 12 | |
| 15 | | Jayden Mayernik | F | 10 | |
| 20 | | Kinley Pappas | G/F | 12 | |
| 21 | | Brooklyn Ubel | G | 10 | |
| 22 | | Becky Aasheim | G | 12 | |
| 23 | | Savannah Schuck | F | 11 | |
| 25 | | Mackenzie Houlihan | G/F | 12 | |
| 31 | | Hayden Kearney | F | 10 | |
| 33 | | Kara Pierson | F | 10 | |
| 34 | | Brianna Loboy | F | 12 | |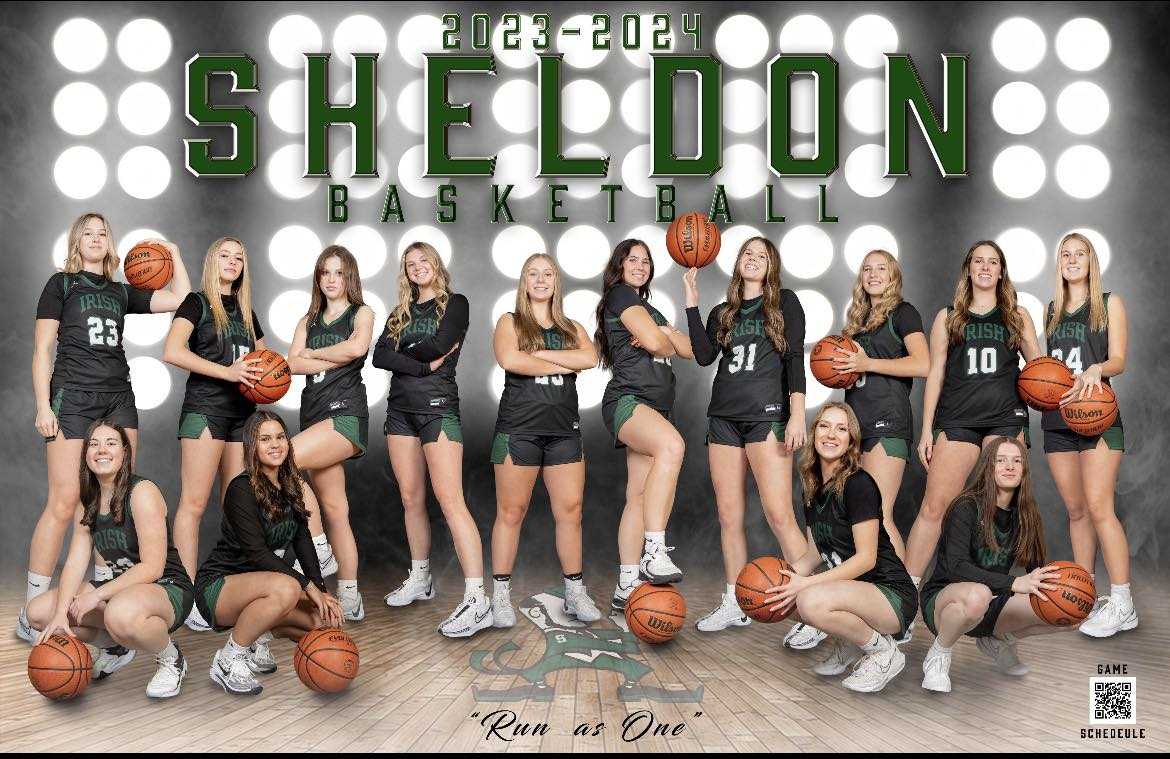 Status
Details
Date
Start Time
Opponent
Dismiss
Depart
Return
Done
Non-League
F
12/1/23
4:45pm
vs. Newberg [JV]
Done
Non-League


Tournament

S
12/2/23
2:30pm
vs. West Albany [JV]

(Sheldon Tournament - Sheldon High School)

Canceled

Non-League
T
12/5/23
5:15pm
vs. Churchill [JV]

Scheduled

Non-League


Live Coverage

T
12/12/23
5pm
@ West Salem [JV]
2:30pm
3pm

Scheduled

Non-League
F
12/15/23
5:30pm
@ Summit [JV]
1pm
1:30pm

Scheduled

Non-League
F
12/22/23
1pm
vs. Ida B. Wells [JV]

Scheduled

Non-League


Tournament




Neutral Site

R
12/28/23
TBD
vs. TBD

(POA Holiday Classic - TBD)

Scheduled

Non-League


Tournament




Neutral Site

F
12/29/23
TBD
vs. TBD

(POA Holiday Classic - TBD)

Scheduled

Non-League


Tournament




Neutral Site

S
12/30/23
TBD
vs. TBD

(POA Holiday Classic - TBD)

Scheduled

Non-League
F
1/5/24
5:15pm
vs. St. Mary's Academy [JV]

Scheduled

League
T
1/9/24
4pm
@ Willamette [JV]
2:15pm
2:45pm

Scheduled

League
F
1/12/24
5:15pm
vs. South Medford [JV]

Scheduled

Non-League
S
1/13/24
4pm
@ La Salle Prep [JV]

Scheduled

Non-League
M
1/15/24
TBD
@ Skyview (WA)

Scheduled

League
F
1/19/24
5:15pm
@ North Medford [JV]
4pm
12:45pm

Scheduled

League
M
1/22/24
5:30pm
@ South Eugene [JV]
4pm

Scheduled

League
F
1/26/24
5:15pm
vs. Grants Pass [JV]

Scheduled

League
T
1/30/24
5:15pm
@ Roseburg [JV]
2pm
2:30pm

Scheduled

League
F
2/2/24
5:15pm
@ South Medford [JV]
4pm
12:45pm

Scheduled

League
T
2/6/24
4pm
vs. Willamette [JV]
2:45pm

Scheduled

League
F
2/9/24
5:15pm
vs. North Medford [JV]

Scheduled

Non-League
T
2/13/24
5:15pm
vs. Crater [JV]

Scheduled

League
F
2/16/24
5:15pm
@ Grants Pass [JV]
1pm
1:30pm

Scheduled

League
M
2/19/24
5:30pm
vs. South Eugene [JV]

Scheduled

League
F
2/23/24
5:15pm
vs. Roseburg [JV]
| # | C | Name | Position | Grade | Height |
| --- | --- | --- | --- | --- | --- |
| 3 | | Payton Sowers | | 10 | |
| 5 | | Kinslee Roberts | | 9 | |
| 10 | | Haley Langworthy | | 10 | |
| 11 | | Reece Liu | | 9 | |
| 12 | | Cassidy Aumack | | 10 | |
| 15 | | Jayden Mayernik | | 10 | |
| 21 | | Brooklyn Ubel | | 10 | |
| 30 | | Kaleia Davis | | 10 | |
| 31 | | Hayden Kearney | | 10 | |
| 33 | | Kara Pierson | | 10 | |
Status
Details
Date
Start Time
Opponent
Dismiss
Depart
Return

Scheduled

Non-League
R
12/7/23
5:15pm
vs. Marist Catholic [JV]

Scheduled

Non-League
T
12/12/23
5pm
@ West Salem [JV2]
2:30pm
3pm

Scheduled

Non-League
F
12/15/23
5:30pm
@ Summit [JV2]
1pm
1:30pm

Scheduled

Non-League
W
12/20/23
Noon
@ Corvallis [JV2]
10am

Scheduled

Non-League
F
12/22/23
4pm
vs. Ida B. Wells [JV2]

Scheduled

Non-League
T
1/2/24
5:15pm
vs. Pleasant Hill [JV2]

Scheduled

Non-League
F
1/5/24
5:15pm
vs. St. Mary's Academy [JV2]

Scheduled

Non-League
R
1/18/24
6:45pm
vs. Corvallis [JV2]

Scheduled

League
M
1/22/24
5:30pm
@ South Eugene [JV2]
5:45pm

Scheduled

League
F
1/26/24
5:15pm
vs. Grants Pass [JV2]

Scheduled

League
T
1/30/24
5:15pm
@ Roseburg [JV2]
2pm
2:30pm

Scheduled

Non-League
T
2/13/24
5:15pm
vs. Crater [JV2]

Scheduled

League
F
2/16/24
5:15pm
@ Grants Pass [JV2]
1pm
1:30pm

Scheduled

League
M
2/19/24
4pm
vs. South Eugene [JV2]

Scheduled

League
F
2/23/24
5:15pm
vs. Roseburg [JV2]
| # | C | Name | Position | Grade | Height |
| --- | --- | --- | --- | --- | --- |
| 2 | | Lucy McCord | | 9 | |
| 10 | | Alexia Rosas Gomez | | 9 | |
| 10 | | Makenzie Gehring | | 9 | |
| 12 | | Callie Mills | | 10 | |
| 20 | | Taylor Helms | | 9 | |
| 22 | | Makena Salden | | 9 | |
| 23 | | Marley Service | | 9 | |
| 24 | | London Beckum | | 9 | |
| 25 | | Grace Faught | | 10 | |
| 30 | | Jasmyne VanHook | | 9 | |
| 32 | | Lola Falconer | | 10 | |