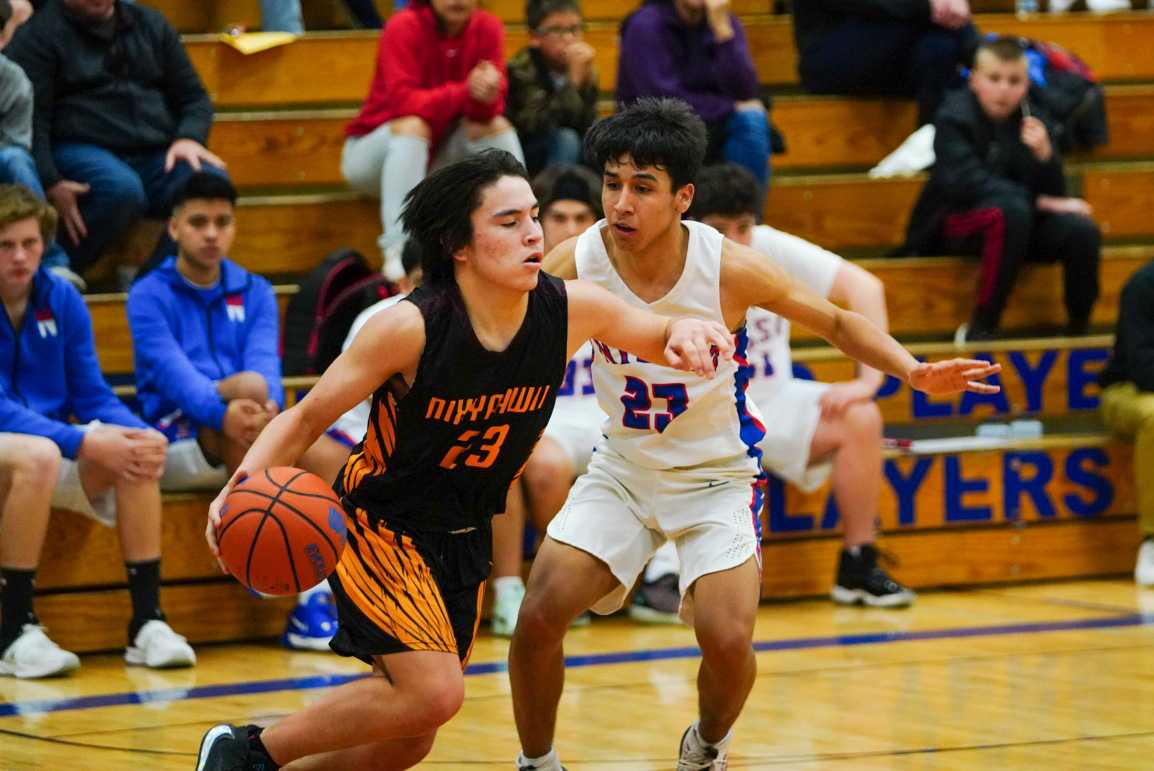 NYSSA – Reigning 1A champion Nixyaawii held off a last-minute surge for a 69-66 win at 3A Nyssa in a nonleague boys basketball game Monday.
The Golden Eagles (11-4), ranked No. 3 in the OSAAtoday 1A coaches poll, got 21 points from junior Tyasin Burns and 14 points from senior Mick Schimmel. Senior Kristopher Picard and junior Magi Moses added 10 points each.
"This was a good confidence booster for my team," Nixyaawii coach Shane Rivera said. "Coming down on the road to play a good 3A team is also exciting for us. Keeping sharp and playing good quality teams is important to us."
The win evens up the season series between the teams. Nyssa made the trip to Pendleton on Dec. 14 and downed the Golden Eagles 53-51 in overtime.
Before the home fans Monday, the the No. 10 Bulldogs (10-4) jumped out early, leading 22-13 after the first quarter. The Golden Eagles pulled to within 33-32 at halftime.
Nixyaawii took the lead in the third quarter and carried a 46-43 into the fourth quarter. The Golden Eagles extended the lead up to eight points near the two-minute mark.
But Nyssa made a late rally, getting three-pointers from senior Pedro Chavez and junior Leonardo Barba to cut the lead two points heading into the final minute. The Bulldogs could not overcome the Golden Eagles, however.
Barba and Chavez finished with 27 and 23 points, respectively, for Nyssa.