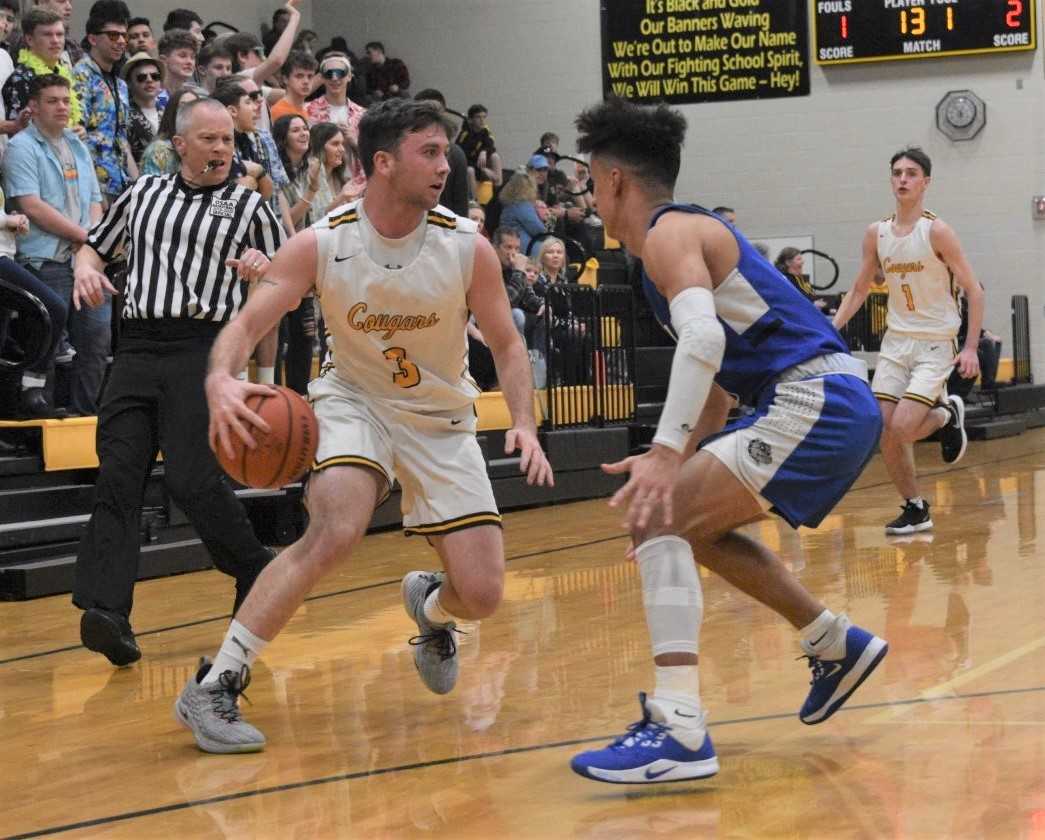 TURNER – No. 8 Cascade threw a wrench into the title chase in 4A Oregon West Conference boys basketball Friday with a 69-48 home win over No. 6 Woodburn.
With the win, the Cougars (18-5, 8-3) pulled into a second-place tie with Woodburn (16-6, 8-3), one game behind No. 5 Philomath (18-4, 9-2), with one conference game remaining.
If Cascade takes care of business Tuesday at home against Stayton (14-9, 6-5), and Woodburn can pull off a win at Philomath, it could mean a three-way tie at the top. It's not inconceivable: Woodburn beat Philomath 54-44 in the first round of conference play.
Junior guard Carson Molan scored 22 points to lead Cascade. He scored 13 points in the first quarter as the Cougars bolted to a 23-11 lead.
Cascade had been in a bit of a slump of late, losing to Philomath and Newport and edging Sweet Home by three points in its last three games.
"At first we came out, we were like, 'We've got to keep up the energy and keep it going,' because we started off slow these past few games," Molan said. "So we wanted to come out with energy. But as soon as we saw them coming back, we knew we had to turn it up."
After misfiring early and falling behind by 15 points, Woodburn began to find its offense and drew within 41-33 with 3:10 left in the third quarter on a three-pointer by junior Cole Beyer. The Bulldogs couldn't sustain the rally, though, as Cascade went on a 20-5 run in the next eight minutes to open a 61-38 lead.
"I give credit to Cascade. They came out and just gave it to us," Woodburn coach Raul Veliz said. "They were the more aggressive team. They really wanted the game, I think, more than some of our guys did in terms of really giving that effort that you really need to give in a game like this.
"We hit some shots, but not consistently enough to keep us close. Defensively, we've just got to tighten it up."
Senior Carter Nelson and junior Jeovanny Marroquin scored eight and seven points, respectively, for Woodburn.