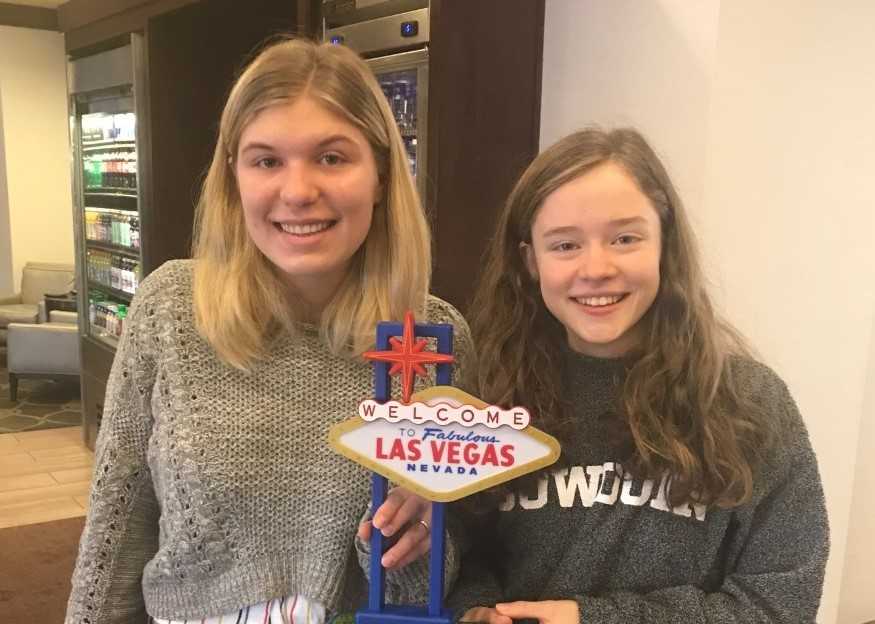 Coming off a state championship in policy debate last year, Oak Hill School's Katrina Carrier and Daisy Hagen were looking to finish their high school careers in style this year.
For the first time, the seniors from the 1A private school in Eugene had qualified for the Tournament of Champions, a prestigious national event in Kentucky. And they were eager to defend their all-classification title in the state tournament.
"They certainly would've been among the teams favored to win this year," Oak Hill coach Keith Eddins said.
After much preparation, though, their careers ended quietly. The coronavirus pandemic not only cost them a chance to compete in both tournaments in April, but it wiped out the qualifiers for the National Speech and Debate Association national tournament, which was set for the middle of June.
"While the end to my high school debate career was not what I had hoped, I know that I have been very privileged to have had such wonderful coaches and teammates who have made my high school debate experience unforgettable," Carrier said.
Carrier, who is headed to Bowdoin College in Maine, and Hagen, who will join the debate team at Georgetown University, left their mark at Oak Hill.
"They are really, really bright young women, very powerful, empowered young women," said Eddins, a retired foreign service officer who started the program seven years ago as a volunteer.
In policy debate competition, students argue both sides of an issue – three rounds to affirm, and three to negate. Carrier and Hagen were more than up to the challenge.
"Encountering an opponent's argument, and synthesizing a counter-argument in real time, has provided some of my most cherished learning experiences and most exciting intellectual challenges, win or lose," Carrier said.
Eddins said successful debaters "aren't necessarily the kids who get 1,600 on their SAT, it's the kids who know how to think on their feet and create a strong argument. It's dedication. It's a lot of hard work."
As freshmen, Carrier and Hagen advanced to the quarterfinals in the state tournament, a feat "that was just incredible as novice, first-year debaters," according to Eddins. As sophomores, they reached elimination rounds at the national championships.
They became state champions last year, when the topic was immigration, and fell one bid short of qualifying for the Tournament of Champions.
After participating in last year's NSDA national tournament in June, they began preparing for this year's topic – U.S. arm sales to other countries – by attending a monthlong summer camp at Dartmouth University.
Carrier and Hagen began competing for Oak Hill in late September and traveled to tournaments all over the West Coast, including two in California, two in Las Vegas and two in Washington.
They earned the two bids necessary to qualify for the Tournament of Champions by winning a December tournament in Spokane and finishing second in a January tournament at Lewis & Clark College. The Tournament of Champions was modified as an online tournament, but Carrier and Hagen did not compete in it.
Oak Hill was hoping to participate in the NSDA national tournament for the seventh year in a row, but as the team prepared to leave for the South district qualifier in Bend on March 12, state activities were shut down.
"There are a lot of excellent high school speech and debaters throughout Oregon who didn't get to finish their high school careers," Eddins said.
Carrier reflected on how debate shaped her academic experience at Oak Hill.
"Debate has provided me with unique opportunities to learn to gracefully accept defeat, embrace surprise, and build confidence in the process," Carrier said. "The depth of understanding and breadth of research that is required to prepare arguments, both for and against a given policy, or philosophical theory, has stretched me far more than even my favorite classes."