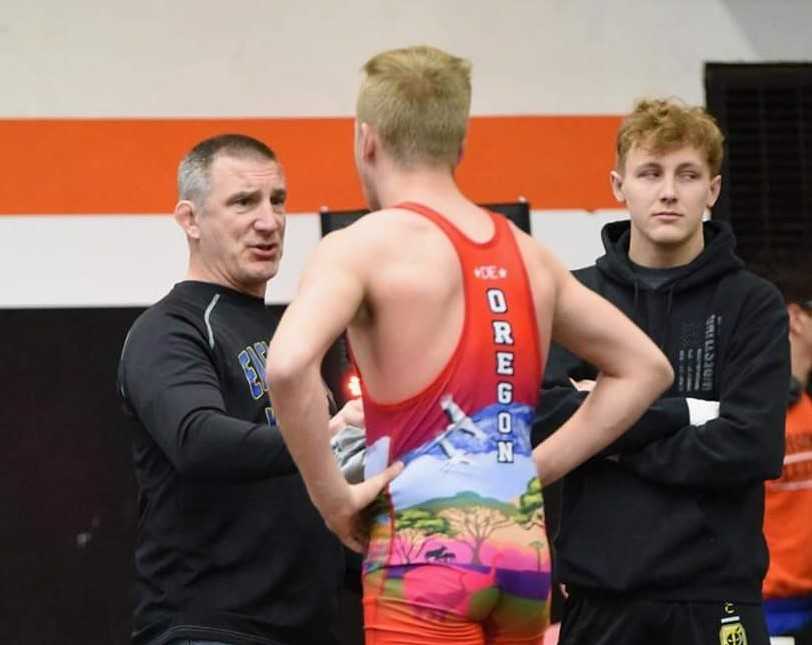 Kacey McNulty has picked up a few ideas about high school athletics in his 22 years as a wrestling coach, the last 16 as the head coach at 5A Eagle Point.
Now, he will get a chance to make his mark as the new athletic director at Eagle Point. His first order of business will be providing stability at a school that has had six athletic directors in the last 12 years.
"This is a position that I want to stay in for many years," said McNulty, who will remain as wrestling coach. "I was 22 years in the classroom as a science teacher, and I had this opportunity come available. Change is good. It's rejuvenating to take on a new challenge."
A three-time state placer as a high school wrestler at Madras and Redmond, McNulty went on to compete at Southern Oregon University. He coached at Glencoe for two years and North Medford for four years before landing at Eagle Point.
He is hoping to bring a fresh perspective to the athletic director position. He replaces Ryan Swearingen, who held the position for one year before moving on to become the district human resources director.
"I'm approaching it a little differently than probably most athletic directors in the fact that the head coaches are my team," McNulty said. "I want to get them as good as they can possibly be and push them to be better. I look at myself as the head coach of the head coaches. I have a lot of personal experiences that I can share with them, and hopefully be a mentor to them."
One of the most pressing needs, he said, is increasing participation in athletics.
"That's going to be with branding our school and getting kids involved at a younger age," McNulty said. "It's going to take a few years, but we can't start with what we have in the high school right now. We've got to go down and look at the lower levels, and get more interest and get more kids in. That's going to be the goal."
McNulty believes that encouraging youth programs to use high school facilities, rather than other sites, will help bolster participation in the long run.
"We get these kids coming in here at a young age, and looking up to using our facilities, by the time they're older, that'll be an honor for them to play on the same field," he said.
Eagle Point, with an enrollment of about 1,040, struggled to compete in the Midwestern League in 2019-20. The football, volleyball and girls soccer teams went winless in league play and the boys basketball team won one league game.
The most successful team was boys soccer, which finished 10-3-2 and lost in the first round of the 5A playoffs. In 2019, the softball team went 16-10 and made the 5A playoffs.
McNulty said that Eagle Point's athletic facilities are in good shape. He said the artificial turf at the football stadium is holding up nicely, the gym floor was recently refinished and the baseball complex is "everything than any coach would dream of. It's all right here."
"Our coaches have what they need for facilities," he said. "For a school our size, the facilities are pretty good. And we're on 45 acres, so there's room for all of our football programs and our youth program."