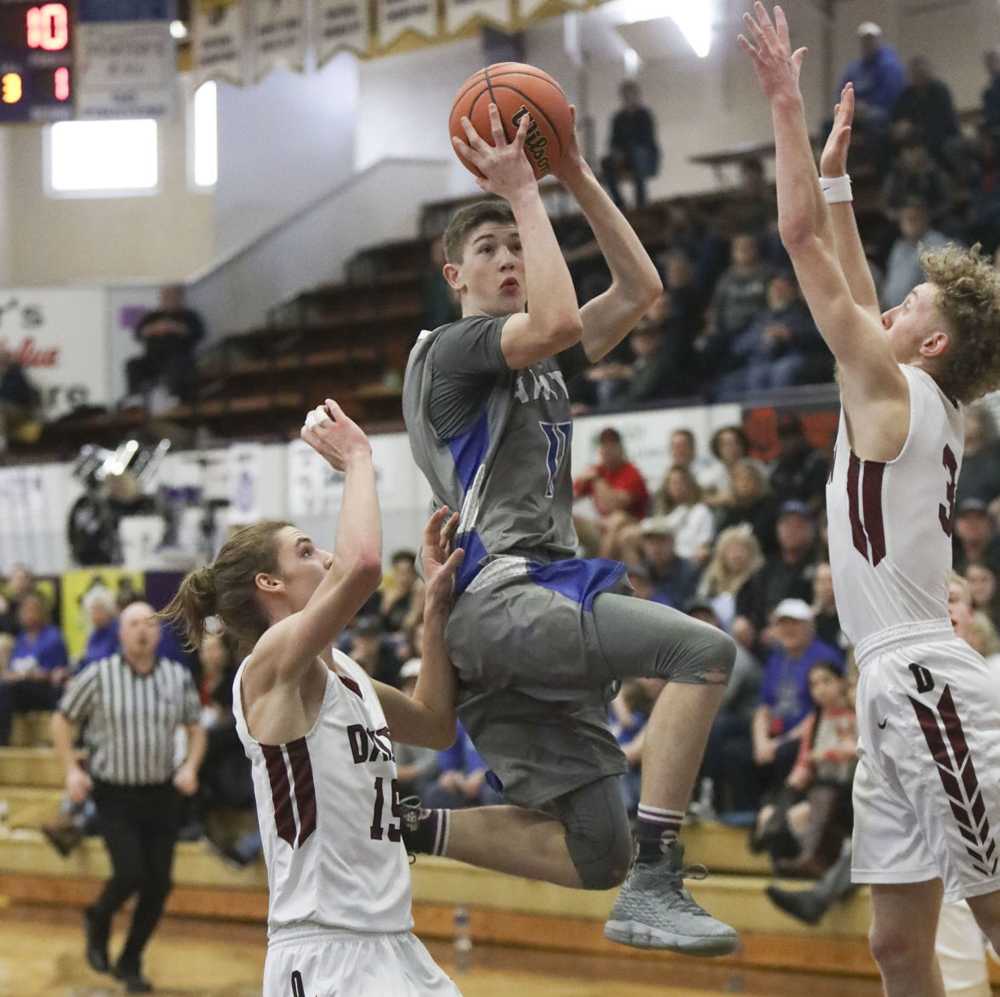 [Editor's note: The idea behind "Alphabet Stories" is to write one noteworthy athletics-related story about each OSAA-member school. We started with Adrian HS two Fridays ago. Today's story is about Amity HS. The goal will be to write two per week. While we will be relying upon athletic directors to furnish story ideas, anyone may offer suggestions by emailing [email protected]]
Keenan Graham is a different breed. In this age of sport specialization, the Amity senior doesn't just compete for the Warriors in all three seasons; he doubles up in the spring. Four sports. All at a high level. That makes him a true Renaissance Man among his peers.
In Graham's sophomore year, he was on football, basketball and baseball teams that qualified for the state playoffs and he made state individually as a member of the track team, finishing tied for second in 3A with a jump of 6-1.
"Going back into our records, I believe he is our first athlete to participate at the state level in four sports in one year," noted Amity Athletic Director Derek Barnett.
Graham was on pace to repeat the feat as a junior before COVID-19 hit the state. A naturally smart and gifted athlete, Graham started at quarterback for the Warriors last fall and led the team to an 8-3 mark and a place in the state quarterfinals. He threw 14 touchdown passes, ran for two more and even made a circus catch for a touchdown. Coach Joel Magill noted that Graham also was the team's best receiver and defensive back.
Graham was a top scorer on the 20-8 basketball team that reached the state tournament and he was out for baseball and track as well.
"Keenan is obviously a great physical athlete, but his ability to be such a tremendous addition to any team is his sheer ability to compete," said Magill. "He can't stand being second best at anything and will give up his body for his team."
"Keenan is a must 'watch athlete' in each sport," noted baseball coach Brian Imlah. "In his first two seasons of baseball, Keenan has been at or near the top of multiple offensive categories as well as, in my personal opinion, being the best defensive outfielder in the league all the while being limited in practice participation as he juggles his time with the track program."
At Amity, multi-sport participation is encouraged but Graham takes it to another level, thanks to a pretty good role model.
"I had the pleasure of coaching his older brother, Colby, when I first started coaching baseball at Amity," said Imlah. "He, too, played baseball and track at the same time at a high level. So it was no surprise to me when I first started watching and coaching Keenan that he was a top level athlete."