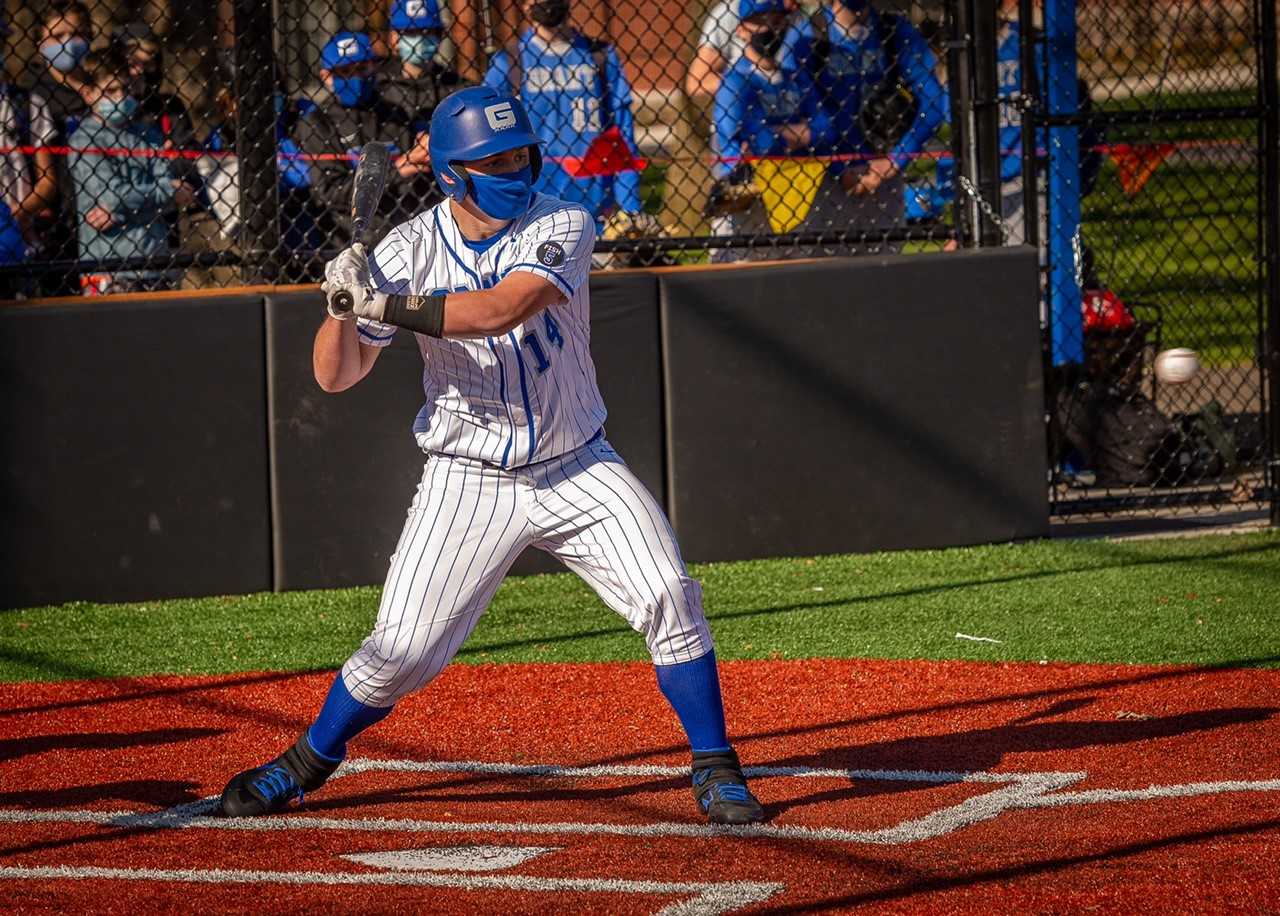 Grant brothers Kaden and Kellen Segel proved to be a dynamic duo in the opening week of the baseball season, helping lead the Generals to three wins.
Kaden, a senior, and Kellen, a sophomore, his two home runs each as Grant beat West Linn 6-4 on Monday and Roosevelt 13-2 on Wednesday.
In Friday's 17-0, five-inning win over Franklin, Kellen made his first varsity start on the mound, with Kaden as his catcher. Kellen pitched 4 1/3 shutout innings, allowing one hit and striking out five, to earn the win.
The Segels – whose father, Dan, is the CEO of the Corvallis Knights of the West Coast League – started the baseball season three days after finishing up with football.
The 6-foot-1, 210-pound Kaden was an all-league defensive tackle and the 6-3, 195-pound Kellen was the starting punter and a reserve safety.
Both have six hits in their first nine at-bats. Kaden, who has committed to Linn-Benton Community College, has five RBIs and has scored seven runs. Kellen has seven RBIs and three runs.
"To come basically off the football field and onto the diamond a week later, and do what they're doing, is impressive," Grant coach Matt Kabza said. "That kind of makes it even more special, the run that they're on. They love baseball. Even though they were playing football, I would often see them in the cage, getting some swings in, or playing catch."
The Segels helped inaugurate Grant's new artificial turf field Monday with big hits off West Linn ace Kyle Sullivan, who has committed to the University of Portland. Kaden hit a home run to make it 4-3 and Kellen ripped a pinch-hit homer to tie 4-4.
Against Roosevelt, Kellen went 2 for 4 with a grand slam and Kaden went 3 for 3 with three RBIs, including a two-run homer that ended the game by mercy rule.
"They're always competing with each other," Kabza said. "They definitely don't want to be bested by their brother."
Grant senior Spencer Scott, the team's leadoff hitter, hit a grand slam and a three-run homer against Franklin. For the week, he went 6 for 8 with three home runs, eight RBIs and eight runs.
Grant went 21-6 overall and 14-0 in the PIL in 2019, losing in the first round of the 6A playoffs. The win over West Linn, a quarterfinal team in 2019, gave the Generals an early boost.
"For them to jump on the board, and for us to battle back, it was definitely a good feeling," Kabza said. "It's really just a credit to our guys and how they've been preparing on their own."
Crusaders rolling
Two years removed from winning the 6A title, Jesuit was in championship form in the opening week.
The Crusaders started Monday with a 20-0 win over Lincoln, the PIL runner-up in 2019, before coasting past Beaverton 10-0 on Wednesday and 12-2 on Friday. All three games ended by 10-run rule.
Sophomore Ryan Cooney went 8 for 12 with four doubles and four RBIs for the week. Junior Nelson Keljo (5 for 8) and sophomore Brock Leitgeb (5 for 6) each had a home run and four RBIs.
Keljo and junior Ansel Balmer combined for a no-hitter Wednesday against Beaverton. Keljo struck out 10 in four innings and Balmer fanned four in two innings.
Sophomore Ty Alleman tossed four shutout innings, recording six strikeouts, in Friday's win.
Wallace dominates
Sunset senior Chance Wallace turned in a stellar pitching performance in a 2-1 win over Southridge on Wednesday.
The left-hander, who has signed with Pacific University, threw a two-hitter with 15 strikeouts and no walks. He threw 109 pitches, 76 for strikes.
Senior Drew Bergemann and junior Gage Lee led the offense, each going 2 for 3 with an RBI.
UVC sweeps
Reigning 2A/1A champion Umpqua Valley Christian opened with a doubleheader sweep of Glendale on Friday, winning 4-3 and 15-0 in five innings.
In the first game, senior Sam Guastaferro and junior Nathan York each went 2 for 3 with a home run and senior Blake Withers did not allow an earned run in six innings, allowing four hits and fanning seven.
The Monarchs blew open the second game with a seven-run second inning. Senior Evan Buechly homered and seniors Devin McLaughlin and Elijah Huntford combined for at two-hitter.
Solid Oaker
Oakland senior Corbin Picknell, a standout running back on the football team, has shifted his dominance to the baseball field.
Picknell went 4 for 5 with a triple and eight RBIs to lead the Oakers past Riddle 13-9 in eight innings on Tuesday. He followed that by throwing a six-inning no-hitter to beat East Linn Christian 10-0 on Friday, striking out 13. He allowed only a walk with two outs in the fourth inning.
Banks 3-0
Banks, the 4A champion in 2019, improved to 3-0 Saturday with a 10-0 home win over Valley Catholic.
The Braves have scored 47 runs in their first three games. Junior catcher Charlie White is 5 for 9 with two home runs, seven RBIs and six runs. Junior third baseman Cole Belden is 6 for 8 with six RBIs and six runs.
Senior right-hander Riley Harbaugh has not allowed an earned run in two starts. He has thrown eight innings, allowed one hit, struck out 18 and walked two.