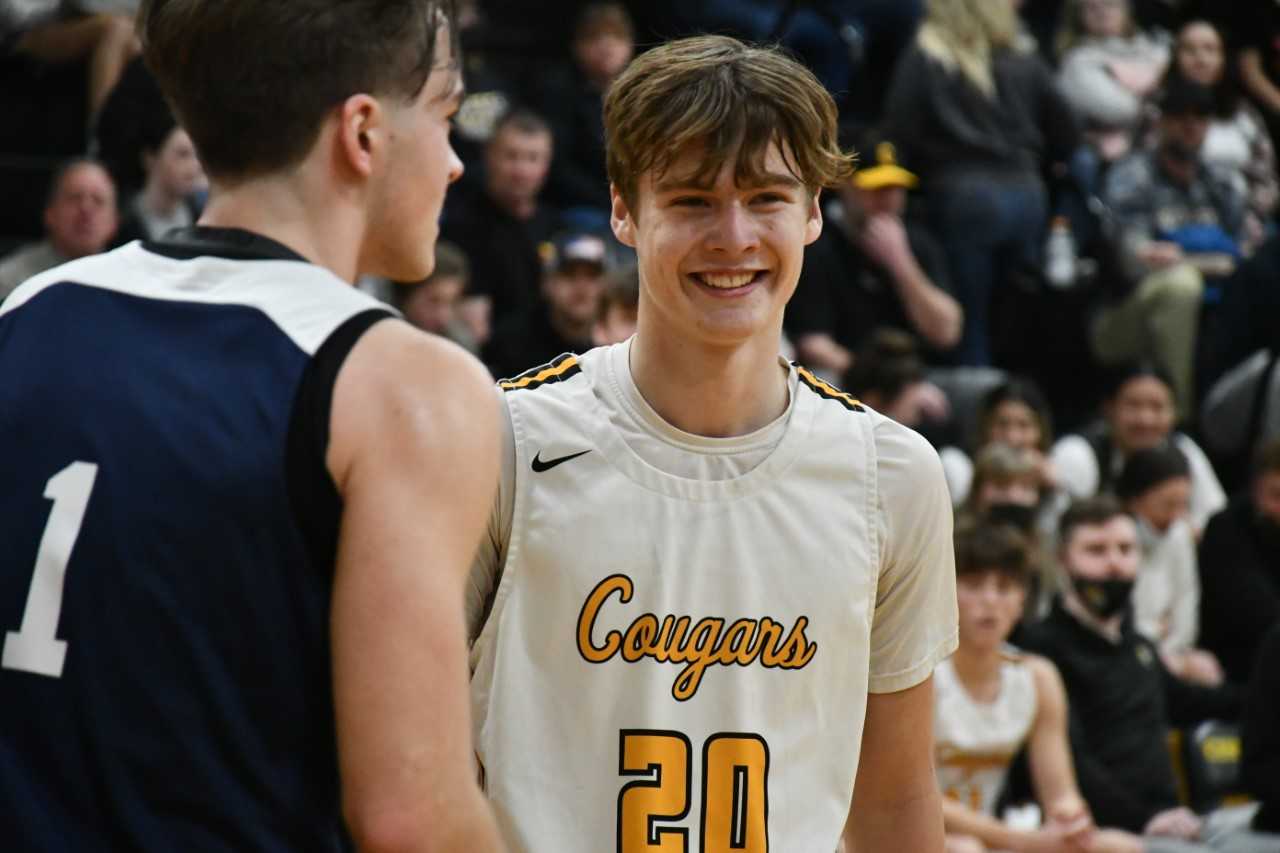 TURNER – No. 6 Cascade used a 16-0, second-half run to come from behind and beat No. 5 Stayton 39-35 in a pivotal 4A Oregon West Conference boys basketball game Friday night.
The host Cougars (8-3, 1-1) trailed 27-21 late in the third quarter before rallying past the Eagles (8-2, 1-1), taking a 10-point lead in the fourth quarter. Senior guard Kellen Sande scored 16 points and junior wing Ty Best added 14 points for Cascade.
"A game like that, it's all heart," said Sande, who started the decisive run with a layup. "It's about who wants it more, and I thought we wanted it more tonight. I thought the run was huge. We were down four, answered 16-0 and basically put the game away."
Cascade, runner-up in the 4A Showcase last season, ended Stayton's seven-game winning streak.
"That run that they had, that was the game right there," Stayton senior guard Jacob Axmaker said.
Cascade led 39-29 before Stayton made a push in the final minute, but it wasn't enough. Garrett Callsen, a 6-foot-7 junior post, and Axmaker scored 13 and 10 points, respectively, to lead the Eagles.
"We got a few buckets, and that's good for our experience for the next time we play them," Axmaker said of the final surge. "We'll have late-game experience, and hopefully it'll lead to a lead."
It was the Cougars' first game since they lost to No. 4 Philomath 51-48 in their Oregon West opener last week. Philomath (9-3, 3-0) has taken the early lead in the conference race.
"Our league is very tough," Sande said. "We have the best league in the state, I believe. We just have to play our hearts out every game and bring that energy every game. Philomath's a tough place to play, so (tonight) was big. A big morale booster, for sure."
Cascade is home to play No. 9 Woodburn (11-3, 2-1) in a conference game Tuesday. Stayton will have little time to recover before facing Newport (5-7, 0-1) at home on Saturday afternoon.
"We've got to get ready for Newport tomorrow," Axmaker said. "They're talented. They can slip in and beat someone good. so we've got to prepare for them now."