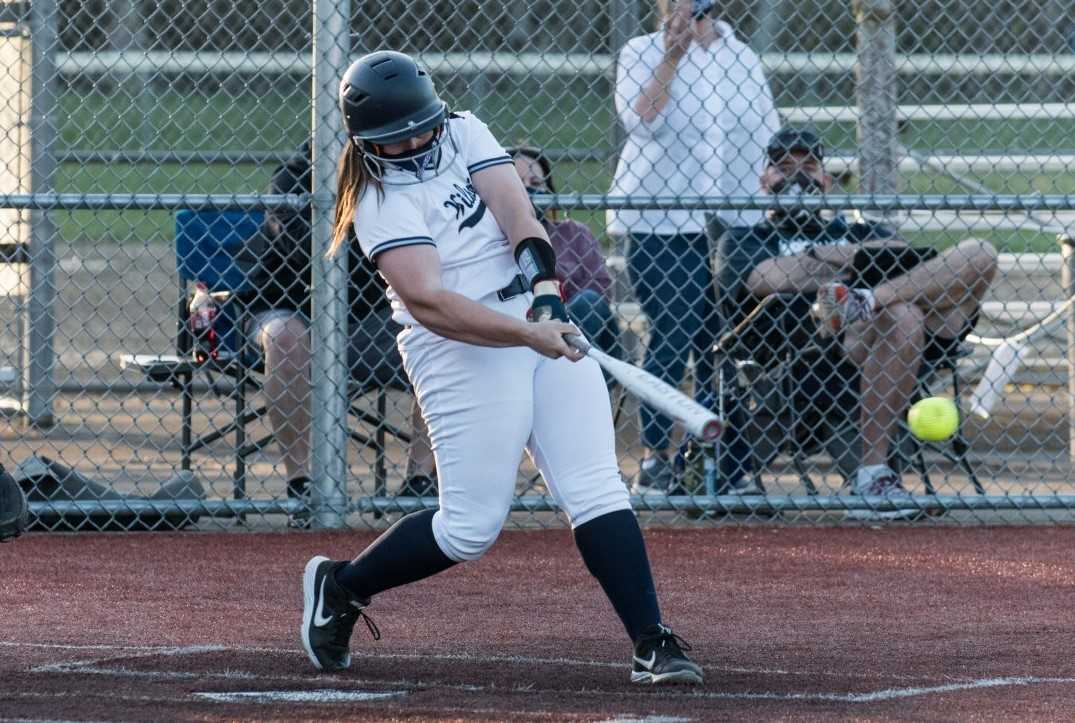 For all the success Wilsonville has enjoyed in athletics since the school opened in 1995, softball hasn't been the Wildcats' game.
They have only three playoff wins, making it to the state quarterfinals in 2001 and 2002. In their only other playoff appearances, they lost in the first round in 2012 and 2013.
But much has changed for Wilsonville since it finished with a 5-20 record in 2019. The Wildcats came back from the canceled 2020 season to go 13-5 last year, and they have arrived as a legitimate state contender this season, holding a 16-3 record and the No. 2 ranking in the OSAAtoday 5A coaches poll.
For fifth-year coach Steve Harms – whose two daughters played in the program, including Sarah, a member of the last playoff team in 2013 – the team's emergence is especially gratifying.
"It's exciting for me and my family," Harms said. "It's just a neat time."
During their current eight-game winning streak, the Wildcats have outscored opponents 128-1. They had seven consecutive shutouts in 5A Northwest Oregon Conference games before beating Parkrose 20-1 on Friday.
The Wildcats (9-0 in NWOC) believe they have a chance to make a run at the 5A title.
"I think if we play our game, we can beat any team in the state," Harms said. "I think we control our own destiny with all of that. If we can control our game, we're a tough team to beat. My expectation is that we're going to go a long way."
The team is led by Michigan-bound senior pitcher and shortstop Maddie Erickson. In 73 2/3 innings, she has allowed 36 hits, struck out 149, walked 27 and has an ERA of 1.42. Batting second in the lineup, she is hitting .536 with six home runs and 25 RBIs. She hit two home runs, including a grand slam, in a 13-0 win over Putnam on April 27.
"She's very effective at getting kids to swing at pitches she wants them to swing at," Harms said of Erickson, who throws in the mid-60s mph. "With her combination of pitches – rise, drop and curve – she's able to keep people off balance. She throws with the greatest velocity in our league, so our opponents haven't seen that all season, or maybe ever."
Wilsonville's offense, averaging 10.9 runs per game, doesn't have weak links.
Senior second baseman Natalie Adams, the team's leadoff hitter since her freshman season, is batting .448 with six doubles, five triples and 19 RBIs and has scored a team-high 30 runs.
Others putting up impressive numbers are sophomore catcher Madeline Holly (.491, nine doubles, 25 RBIs), junior outfielder Taylor Hadden (.465), senior utility player Neina-Leilani Santer (.418, three home runs, 21 RBIs), sophomore third baseman Grace Wilson (.386, three home runs, 23 RBIs) and sophomore outfielder Mary Matthews (.366, 16 RBIs, 22 runs).
"We can get a rally going at any part of the lineup," Harms said. "There's small-ball that we can do, and there are some long-ball hits that we expect from some of the kids. But it really can start anywhere."
Wilsonville started to turn the corner last season. The Wildcats won their first 13 games before ending on a five-game losing streak as their top two pitchers – Erickson and then-sophomore Anna Jardin – rested due to tightness and soreness.
"It was a struggle to get all the way to the end," Harms said. "It was a lot of games in a short period of time. When we were playing our game and everybody was healthy and together, we were a tough team to beat."
The Wildcats brought back all but one starter, shortstop Kylie Hadden, for this season. They have played some strong 6A teams, beating co-No. 7 Oregon City 5-3 and co-No. 9 Westview 5-4 and losing to No. 5 McMinnville 8-4 and North Medford 2-1.
They defeated 5A No. 5 Dallas 8-3 and split a home doubleheader against 5A No. 1 Pendleton on April 9, winning 9-1 and losing 10-4. In the first game against Pendleton, Erickson threw a three-hitter with 17 strikeouts to hand the Buckaroos their only loss of the season. Jardin pitched the second game.
"I think we'll see them in postseason play," Harms said of the Buckaroos. "There are differences between the teams. They have less long-ball hitters. A lot of their players are quick, very aggressive baserunners. We have to be ready for that defensively."
Saxons halt Bend streak
Bend, No. 1 in the OSAAtoday 6A coaches poll, had its 31-game winning streak snapped Saturday when it lost to visiting South Salem 7-2 in the second game of a Mountain Valley Conference doubleheader.
The Saxons (10-6, 3-2) scored four runs with two outs in the third inning to take a 5-0 lead. Sophomore Rowan Thompson hit a two-run homer and senior Bella Fleener followed with a solo blast off in the rally. Junior Mackenzie Scott had three stolen bases and scored twice in the win.
South Salem got four hits and five earned runs in 2 2/3 innings off Bend junior Gracie Goewey before she was relieved by sophomore Addisen Fisher, who gave up three hits and two unearned runs in 4 1/3 innings.
Thompson got the win for South Salem, scattering eight hits to hold the Lava Bears (17-1) in check. Bend stranded 12 runners in the game.
"Give South Salem credit," Bend coach Tom Mauldin said. "I hope we can get them on our schedule in 2023 when reclassification begins and we drop to 5A. I enjoy playing Scott McCormick-coached teams.
"I am so very proud of our girls. Not many people ever get to say, 'We won 31 straight games.'"
Bend won the first game 1-0 behind Fisher, who pitched a five-hitter with 10 strikeouts and two walks. The Lava Bears were held to three hits by Thompson.
Mid-Willamette showdown
No. 5 Dallas handled No. 4 Lebanon 7-2 on Friday in a battle for first place in the 5A Mid-Willamette Conference.
The host Dragons (11-5, 8-0) extended their winning streak to eight games by beating the Warriors (15-4, 7-1). Sophomore Jordan Cresswell went 3 for 4 with an RBI and sophomore Clara Woolsey hit a two-out, two-run double to lead the way. Sophomore Kadence Morrison pitched a complete game for Dallas, striking out nine.
"It was a big win. Very proud of our team," Dragons coach Brandi Jackson said. "They put all the pieces together – defense, offense and in the circle."
Four of Dallas' five losses have come against 6A teams. The Dragons have held their foes to 29 runs this season, second fewest in 5A behind Pendleton's 19.