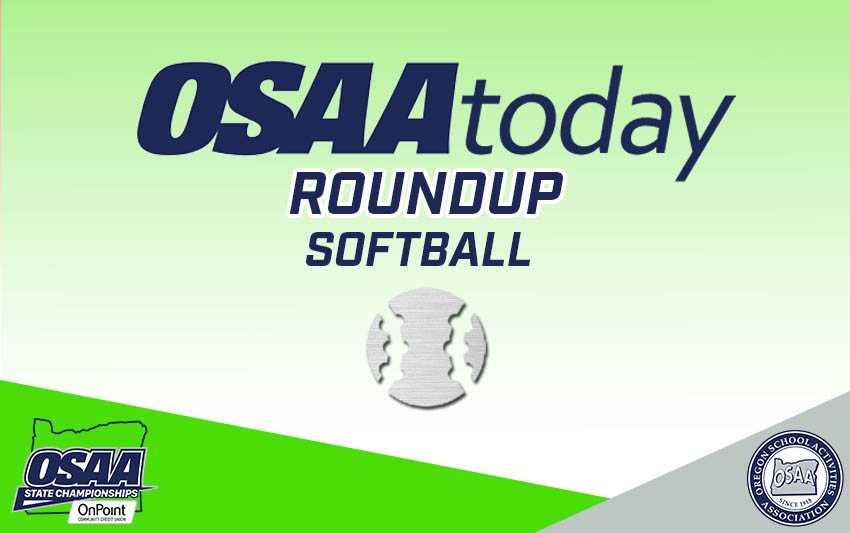 Third-seeded Oregon City advanced to the state softball final for the first time in school history with a 4-0, nine-inning win at No. 2 Bend in a 6A semifinal Tuesday.
Pioneers sophomore Lily Riley pitched a two-hitter with 15 strikeouts and two walks to outduel Lava Bears sophomore Addisen Fisher, who tossed a five-hitter with 21 strikeouts and two walks.
Oregon City (22-7) broke the scoreless tie with four runs in the top of the ninth inning. Ellie Joseph singled and moved to third base on two wild pitches. Gina Allen walked and Phoebe Borkus drew an intentional walk to load the bases with no outs.
Pinch-runner Lily Castor scored on a fielder's choice to make it 1-0, and after two outs, Riley hit a hard ground ball to the shortstop that resulted in an error, allowing Allen to score the second run. Chloe Grimmer followed by drilling a two-run single to center field for a 4-0 lead.
Bend's Sophia Weathers led off the bottom of the ninth with a double, but Oregon City held on behind Riley, who ended the game with a strikeout.
Riley has not allowed an earned run in the playoffs. It was the first time Bend had been shut out since 2019.
Oregon City will play Three Rivers League rival Tigard, the No. 1 seed, in the state final Saturday at the University of Oregon. Bend ends its season with a 29-2 record.
Highlights from Tuesday's other semifinals:
6A
No. 1 Tigard 6, No. 4 McNary 3 (game story)
5A
Maddie Erickson pitched a no-hitter with 13 strikeouts in No. 2 Wilsonville's 1-0 win over No. 3 Lebanon. The Wildcats scored the game's only run in the fourth inning. Grace Wilson singled, advanced to third on a single by Cali Weaving and scored on a throwing error on the play. Maddie Holly and Talia Valdez also had hits for Wilsonville. … Top-seeded Pendleton dispatched No. 5 Dallas 4-0 behind Sauren Garton, who threw a one-hitter with 19 strikeouts. Garton doubled to start a four-run fourth-inning, stealing home for the game's first run. Josie Jenness followed with an RBI double and Brie Youncs added an RBI single. The fourth run scored on a wild pitch. The Buckaroos had four hits off Dallas lefty Kadence Morrison.
4A
Emma Hilfiker's two-run double in the bottom of the sixth inning broke a 3-3 tie and lifted No. 2 Cascade to a 5-3 win over No. 3 La Grande. Hannah Walliman threw a three-hitter with six strikeouts and no walks and went 2 for 3 with two RBIs for the Cougars. Abby Jeppsen went 2 for 2 with a double and stood out on defense with a tag-out, throw-out double play and a catch deep in foul territory to end innings. … No. 1 Marist Catholic advanced to the championship game by beating No. 5 Stayton 6-0. Malia Williams pitched a no-hitter with 13 strikeouts, her 14th no-hitter of the season and third in a row. Paige Doerr hit a two-run homer, Kellie Schroffner had a triple and scored twice, Myla Maroney had a double and an RBI and Tessa Woodrum drove in two runs for the Spartans.
3A
No. 1 Yamhill-Carlton blanked No. 4 Scio 10-0 in six innings. Kati Slater pitched a two-hitter with 16 strikeouts and two walks and went 2 for 2 and scored three runs. Briley Ingram went 2 for 3 with a double and three RBIs for the Tigers. … No. 3 Burns went on the road for a 7-1 win over South Umpqua as Mattie Woodbury hit two home runs and Ayla Davies pitched a three-hitter with 17 strikeouts. Davies also went 2 for 3 with a double and an RBI. It was the 29th consecutive win for the Highlanders since they lost their season opener to Grant Union. It was the first loss for the Lancers (26-1).
2A/1A
No. 7 Lakeview knocked out No. 6 Kennedy 2-0 as Tyler McNeley pitched a one-hitter with 17 strikeouts and no walks. Annikah Tacchini had an RBI single and McNeley singled in the sixth inning to drive in Emily Philibert, who had doubled. The Honkers played errorless defense behind McNeley, who has struck out 66 in her last 22 innings, going back to the regular-season finale. … Top-seeded Grant Union pounded out 19 hits in a 11-1, five-inning rout of No. 5 Nestucca. Savannah Watterson (5 for 5, double, four RBIs), Drew Williams (4 for 4, double, RBI), Riley Robertson (3 for 3, two RBIs) and Raney Anderson (home run, two RBIs) led the way. Williams pitched five innings, allowing four hits, striking out 11 and not walking a batter.