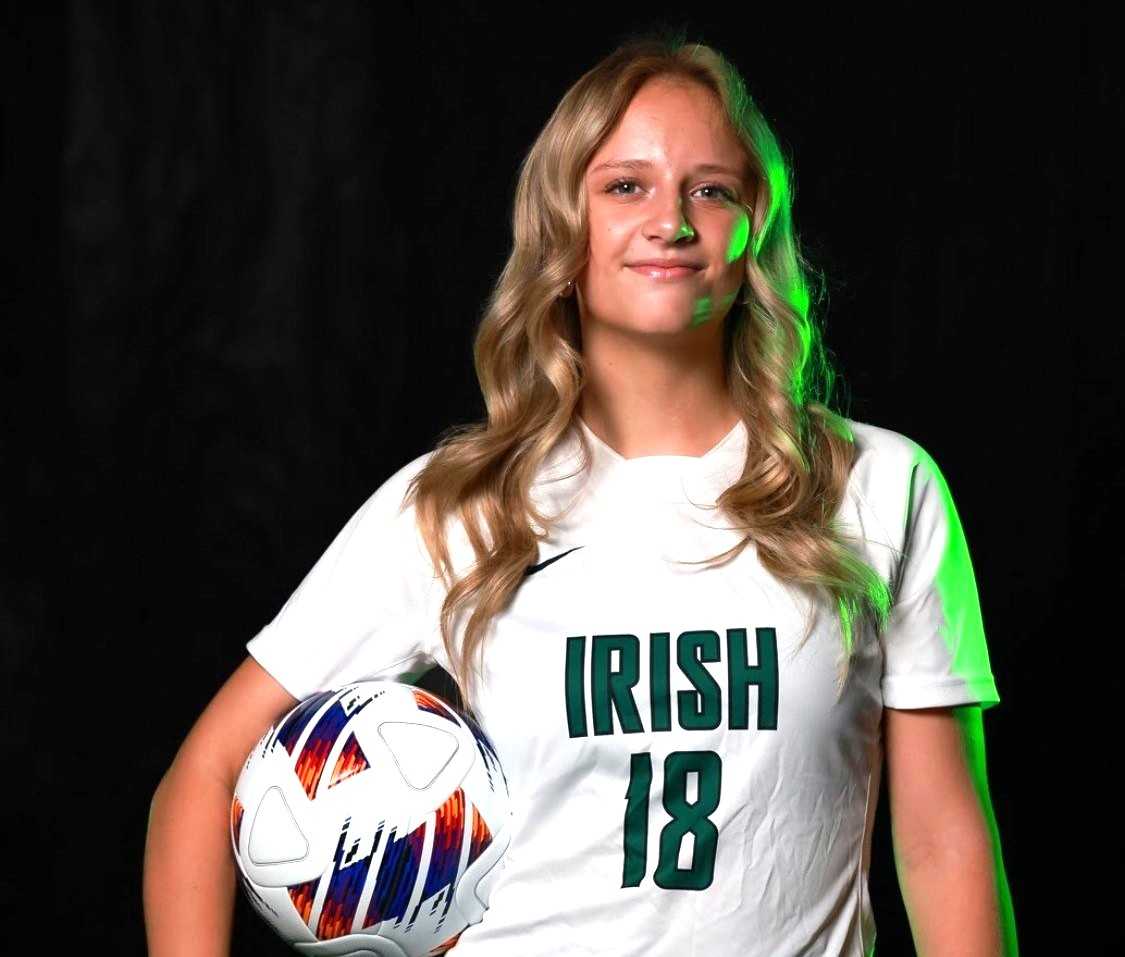 The offseason wasn't kind to Sheldon's girls soccer team.
Eager to build on a season in which they went 14-2-1, won the 6A Southwest Conference and reached the state quarterfinals, the Irish were besieged with key injuries.
Junior forward Alexis Cockerill-Gonzalez, who scored a team-high 21 goals last season, suffered a fracture in her hip during a winter club practice. Sophomore forward Kendall Quinney, the team's No. 2 scorer, went down with a torn ACL, as did junior midfielder Charlotte Vandercar.
"I felt pretty good about our chances. Then the injuries happened," coach Phil Larsen said.
Given the injuries, and the graduation of core players such as center back Tayler McKillop and midfielder Mary Frances Sluga, Sheldon entered the season as a wild card.
Through five games, though, the Irish appear to be finding their legs. They are 5-0, outscoring their opponents 20-3, and are No. 6 in the OSAAtoday 6A coaches poll.
"I've been really happy to see the JV players from last year have really stepped up," Larsen said. "They saw what we did last year, and that was a really, really important piece. To make the quarterfinals and go up against Tualatin, I think they saw the level and what we needed to do.
"I think we're starting to gel a little bit now. It's kind of a learning game for some of them. Definitely there are things to work on, but I like where we're sitting and the results we're getting."
Sheldon already has taken sole possession of first place in the Southwest Conference by defeating Willamette 3-0, South Medford 3-2 and North Medford 3-0. Larsen likes how his team has risen to meet the physical challenges so far.
"The Medford schools are always difficult to play," he said. "They just bring a tenacity that we don't see a lot until the playoffs. When we play them, we know we're in for a battle."
In the win at South Medford on Sept. 9, the Irish took a quick 2-0 lead and went into halftime tied 2-2 before getting the deciding goal with about six minutes left. Sophomore Annika Leighton converted a free kick by junior Melia Markel.
Sheldon is gradually getting healthier. Cockerill-Gonzalez returned to limited game action last week, scoring twice in an 8-0 win over Churchill, and Quinney has begun participating in practices.
The Irish is getting offensive production from newcomers. Junior midfielder Jaida Easter, a transfer from Utah, has a team-high four goals and two assists. Freshman Dani Haverland, starting at forward, has three goals, tied for second on the team with Leighton and junior Ava Philyaw.
Junior Addison Dye-Blondell has been solid at goalkeeper, protected by a defensive line that features two returning starters in Markel and sophomore Elsie Anderson.
Larsen said the players are becoming "a little more dynamic" as they adjust to their roles.
"They're doing more things with the ball," he said. "I think we're probably playing at a little faster pace, which is nice. As we move on, we still need to play a little faster and smoother. I like how we're starting to put things together at the beginning."
Larsen is the third season of his second stint as Sheldon's coach. He went 46-13-5 in his first stint (2003-06), leading the Irish to state championships in 2003 and 2004. He stepped down after the 2006 season, the first year of the OSAA's six classifications.
"When we moved to 6A and had to start playing the Southern Oregon schools in the conference, I did it for one year, and it was just difficult for me and my work schedule," he said.
Larsen focused on coaching club soccer. He returned to Sheldon as an assistant in 2018, when his daughter, Teja Vega, was in the program. His daughter, Ryah Larsen, is a sophomore midfielder on the team this season.
Girls showdowns
Last week featured two showdowns between teams ranked at the top of the OSAAtoday girls coaches polls.
No. 1 Marist Catholic (6-0), the reigning 4A champion, won 2-1 at No. 2 North Marion (2-2) on Sept. 12. Freshman Libby McLaughlin scored off an assist by senior Cloe Chase in the 33rd minute, and junior Mattie Andrus got what proved to the game-winner with an unassisted goal in the 50th minute.
Valley Catholic (5-0), ranked second in 3A/2A/1A, stayed unbeaten with a 2-0 win at No. 1 Catlin Gabel (4-1-1) on Sept. 14. Senior Paulina Filip scored both goals for the Valiants, who outshot the Eagles 8-2. The game was a rematch of last year's state final, won by Valley Catholic 4-1.
Girls notes
Paige Nakada scored both of Grant's in a 2-0 girls win over Mountainside and had a goal and an assist to help beat Summit 4-0. … Gladstone junior Victoria Vera scored five goals to lead an 8-0 rout over Stayton on Sept. 12, part of a three-game stretch where she totaled 11 goals. … Crater junior Ella Heppner erupted for four goals as the Comets handled Phoenix 5-0 on Saturday. … Cascade freshman Kensley Tegman is off to a hot start in her high school career, scoring six goals through three matches. She supplied all of the Cougars' offense in a 4-2 win at Marshfield on Thursday.
Boys notes
Sophomore Kamden Luebbert has come up big for Sandy in its last three matches. He scored twice in the last 12 minutes of a 2-2 tie with Centennial, had a goal to seal a 3-1 win over Newberg and scored to spark a 2-1, come-from-behind victory against South Albany. … 6A South Salem (1-4-1) picked up its first win of the season by surprising 5A No. 4 Woodburn 2-1 in a home match Sept. 12. Senior Tristan Olvera scored the go-ahead goal in the 61st minute. … Woodburn (4-1-1) bounced back from that defeat by beating two ranked 6A teams, winning 3-1 over co-No. 7 Lincoln and 2-1 over No. 2 West Linn. … Pacific/Bandon senior Dalton Steers scored nine goals in his team's first three matches, including a four-goal outburst against Gold Beach on Thursday. … McDaniel is off to a 4-1 start under first-year coach Ugo Eche, after finishing 3-11-1 last year.