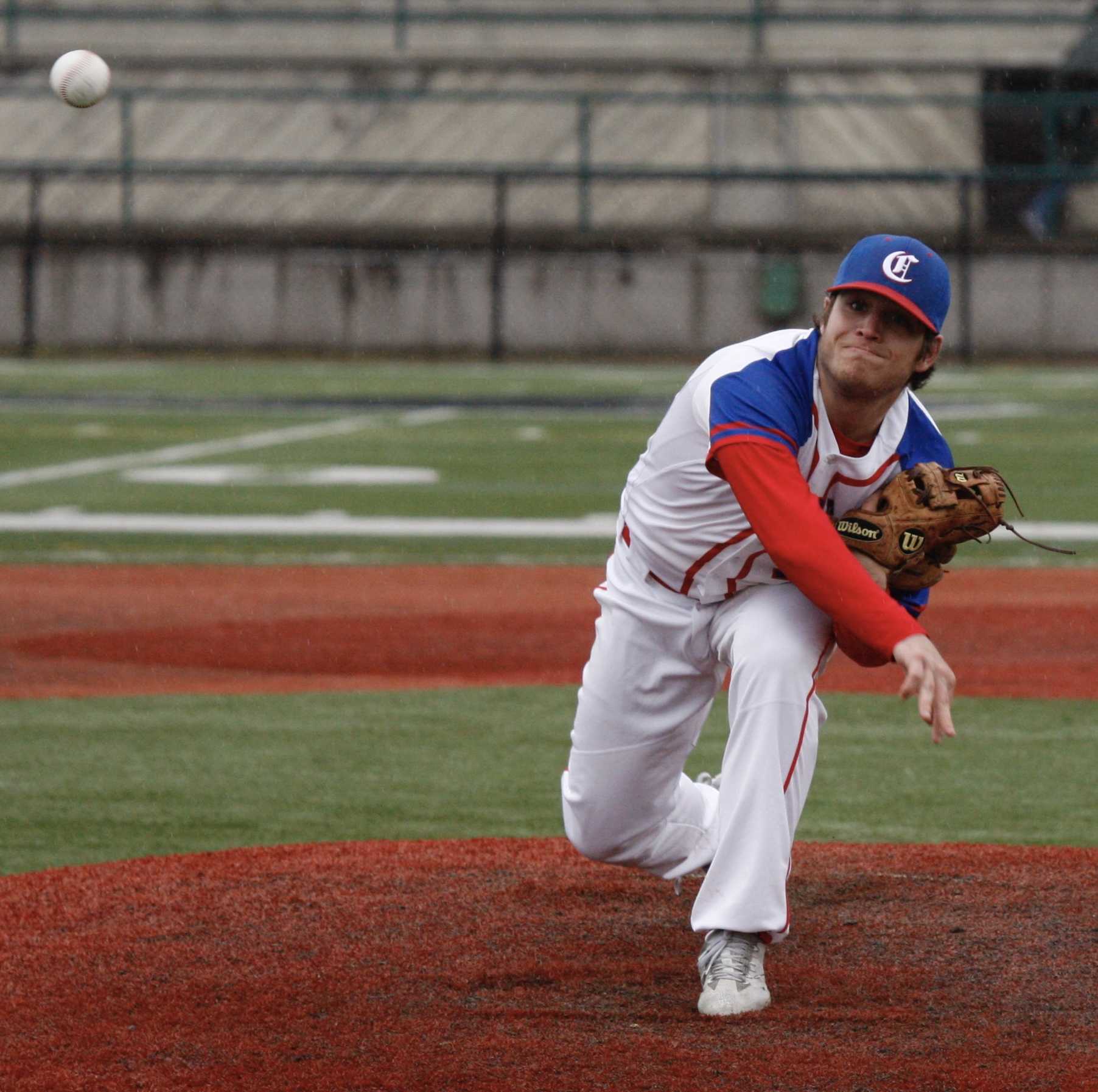 TIGARD — Cold, drippy skies dampened everybody's offense Monday afternoon, but Churchill's kept more than enough powder dry for a six-run sixth inning and a 7-3 victory over Century in the Tigard baseball tournament.
It wasn't just another pre-league, pre-sunshine victory. The Lancers, ranked third in the most recent OSAAtoday 5A coaches poll, beat the sixth-ranked 6A team in Oregon.
What's bizarre about it all is that while the Lancers are 5-0, Monday was their first non-league game. They opened with double-headers against Springfield, then came north for the tournament.
"Truthfully, coming up here and playing 6A schools on turf is probably not a great draw for us," Churchill coach Kenny Niles said. "But we've had some success up here that's catapulted us before — last year we beat (eventual 6A champion) Westview, and it really helped us."
The Lancers entered the game with another issue: Practice time. They have a grass — uh, mud — field back home, so practice time has been mostly inside.
"We haven't been on turf and we haven't been inside," Niles said. "This is maybe our fifth day outside all year."
For a while Monday, it showed. The aggressive Lancers waved futilely for five innings at Jaguar lefty Kyler Somers' tantalizing off-speed stuff. An unearned second-inning run against Lancer senior Beau Burnett had the Jaguars up 1-0.
Churchill tied it up with a two-out rally in the bottom of the fifth. Brandon Good's bunt single — what the heck, nothing else was working — preceded a walk to C.J. Townsend. Then Carson Lydon stung a single to right field to plate Good and even things up.
Churchill finally unholstered the artillery against the Century bullpen in the next inning. They got the first two runners on, and Century got Somers out of there.
Oops.
Connor Jones bunted his way on to load the bases, then Burnett gave the Lancers the lead with a deep sacrifice fly.
The biggest sting came from pinch-hitter Richie Esterlla, who yanked a double down the left field line to score two more runs. Keegan Lutje smashed a single through the left side for another run before Townsend dropped a sacrifice bunt to score Jack Weiskind.
The heavy air pretty much guaranteed that the Jaguars, 4-1, weren't going to get the long ball rally going to get back into the game. They did, however, rough Burnett up with four straight hits before he slammed the door for his third win of the young year.
"It felt a little weird out there," the senior pitcher said. "I didn't even know I was going to pitch until we left the hotel.
"I just did my normal stuff out there."
He likes the run production behind him on this year's team. The Lancers dropped 38 runs on defenseless Springfield in the opening double-header and have run up 53 runs in just five games.
"We're pretty good on offense," he said. "Maybe more than we have in other years."
Consider it a warning. The Lancers have been in the 5A playoff semifinals for the last three years and won the championship in 2017.
"We're a work in progress," warns Niles. "But we're off to a pretty good start."