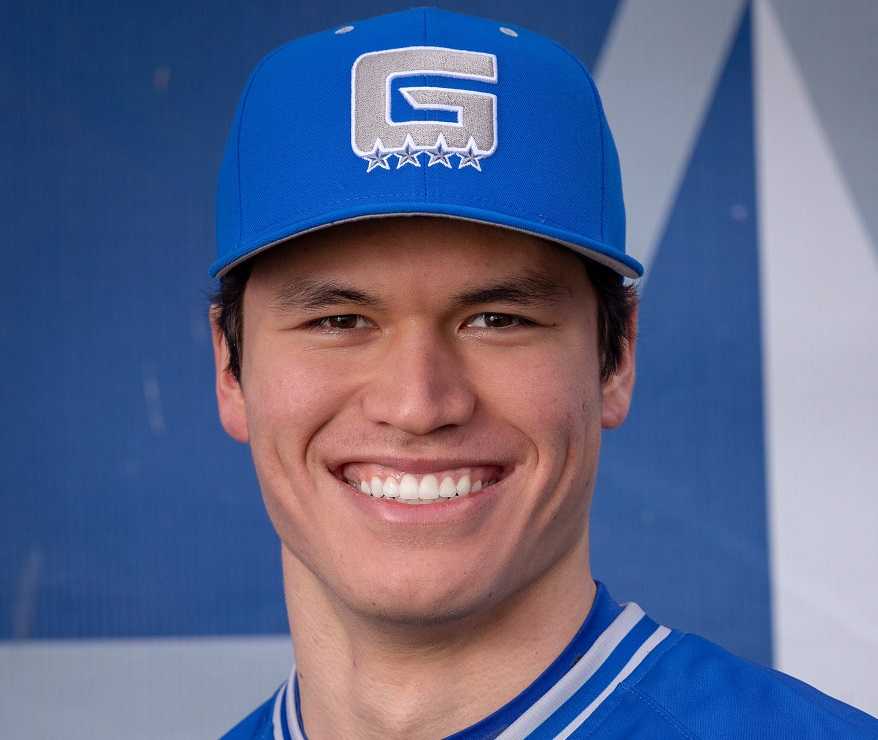 Returning three starters from a 23-5 team, a 1-4 start seemed ominous for Grant's baseball team.
But the Generals knew better.
They knew that their schedule – with five opponents currently are ranked in the top 10 of the OSAAtoday 6A coaches poll – was loaded. Sophomore shortstop Spencer Scott was out with a sore arm. And their ace, senior pitcher Kenji Lamdin, had yet to take the mound as he also dealt with arm soreness.
The team figured that better times were ahead, and six weeks later, Grant (17-4, 12-0) is riding a 16-game winning streak. After winning back-to-back games against Lincoln (16-6, 10-2) last week, the Generals have sole possession of first place in the Portland Interscholastic League.
"At the beginning of the year, we were a little banged up," coach Matt Kabza said. "We're more healthy now, so that helps. With baseball, anytime you're able to put together a run like that, it takes outstanding performances and a few lucky breaks. But I feel really good about the way we're playing."
Grant, which entered the two-game set against reigning PIL champion Lincoln tied for first place, beat the Cardinals 9-4 on Wednesday at Walker Stadium and 3-2 on Thursday at Ron Tonkin Field.
In the first game, the Generals struck for eight runs in the first two innings and rode the pitching of senior lefty Boone Rush, who allowed two runs in six innings. Scott had two hits and two RBIs and Rush drove in three runs.
The next day, Lamdin was in a pitchers' duel against Lincoln senior Ivan Elsener as the teams went into extra innings tied at 1-1. Grant sophomore reliever Gavin Kleier was nursing a 3-2 lead with two outs in the bottom of the 10th when Lincoln senior Nick Ostmo nearly hit a two-run homer, but junior left fielder Cooper Shaw caught the ball up against the fence.
"If it goes another 10 feet, it's a whole different story. It's a walk-off victory for them," Kabza said. "It was a real battle. It was one of the best games I've ever been a part of."
Lamdin gave up six hits and two runs in 8 2/3 innings and junior Alex Wagstaff had three hits and two RBIs for Grant. Kabza liked how his team responded after giving up the tying run on a close play at the plate in the bottom of the ninth.
"That play was a big momentum shift," Kabza said. "I felt like our guys were really resilient and were able to continue to fight. It's really easy to let that get you down, but our guys just went right back at it. That's kind of the story of our close ballgames, just an ability to not give up and just keep playing and fighting."
The Generals are winning with several sophomores contributing, including Scott, catcher Kaden Segel, third baseman Truman Fletcher and Kai Kiyokawa, who has filled in at designated hitter.
The defense has held opponents to 57 runs, sixth-best in 6A, behind a pitching staff that features Lamdin, Rush, junior lefty Jackson Farr and Kleier.
"I think we've got three or four guys that can really go out and compete and beat a lot of teams," Kabza said. "Those four guys have been really good over the last week."
Since returning to the mound, Lamdin is 2-0 with a 0.64 ERA and 15 strikeouts in 21 1/3 innings. He also is batting .519 with 11 doubles, five triples, one home run and 34 RBIs.
Leaders of the Pac: No. 4 Century pulled into a first-place tie with No. 6 McMinnville in the 6A Pacific Conference by taking two of three games from the Grizzlies last week.
The Jaguars (19-3, 13-2) won both of their home games at Ron Tonkin Field, beating McMinnville 4-3 on Tuesday and 3-2 on Friday. McMinnville won 6-3 at home in the middle game of the series Wednesday.
Century senior outfielder Blake Baccay went 5 for 8 with two doubles and four RBIs in the series, including a two-run, walk-off double in the eighth inning of the first game.
Jaguars junior pitcher Ian Lawson did not allow an earned run and struck out eight in six innings of the first game. Senior Micky Thompson got the win in the third game, tossing a three-hitter with 10 strikeouts and not allowing an earned run. Thompson also tripled with two outs in the bottom of the seventh and scored the winning run on a single by senior Justyn Herzog.
Century trailed 2-0 on Friday but drew even in the fifth inning on a two-out, two-run single by freshman Niko Rosell.
In McMinnville's win, senior Caden Slaughter threw a complete game, allowing three hits and one earned run, and freshman shortstop Kyran Hoskinson went 2 for 3 with an RBI.
Swept away: No. 9 Clackamas took a big step toward a fourth consecutive Mt. Hood Conference title with a three-game sweep of No. 8 Central Catholic last week.
The Cavaliers (17-6, 13-2) won 4-3, 6-2 and 6-1 to take sole possession of first place over Barlow (14-10, 12-3) and Central Catholic (14-9, 11-4). They can clinch at least a share of the Mt. Hood title by winning one of their two remaining league games against Centennial (14-10, 8-7).
Senior pitcher Nick Vaughn helped lead the Cavaliers past the host Rams in the first game. After giving up three runs in the first inning to fall behind 3-0, he held Central Catholic in check the rest of the way. He tied the game 3-3 in the sixth with an RBI single and drove in the go-ahead run in the seventh by beating out an attempted double play at first base.
In the second game, Clackamas fell behind the visiting Rams 2-0 before pulling away late. The Cavaliers scored on an error to make it 2-1 in the fifth, then scored five runs in the sixth, getting RBI doubles from senior Nate Vaughn and junior Pierce Kurasz and a two-run single from Nick Vaughn.
Clackamas erupted in the sixth inning of the third game, too, scoring four runs to open a 6-1 lead. Nate Vaughn and freshman Jackson Jaha had RBI hits in the inning. Freshman Nick Holm held the Rams to one run in 5 2/3 innings and senior Grant Schoen threw 1 1/3 innings of hitless relief.