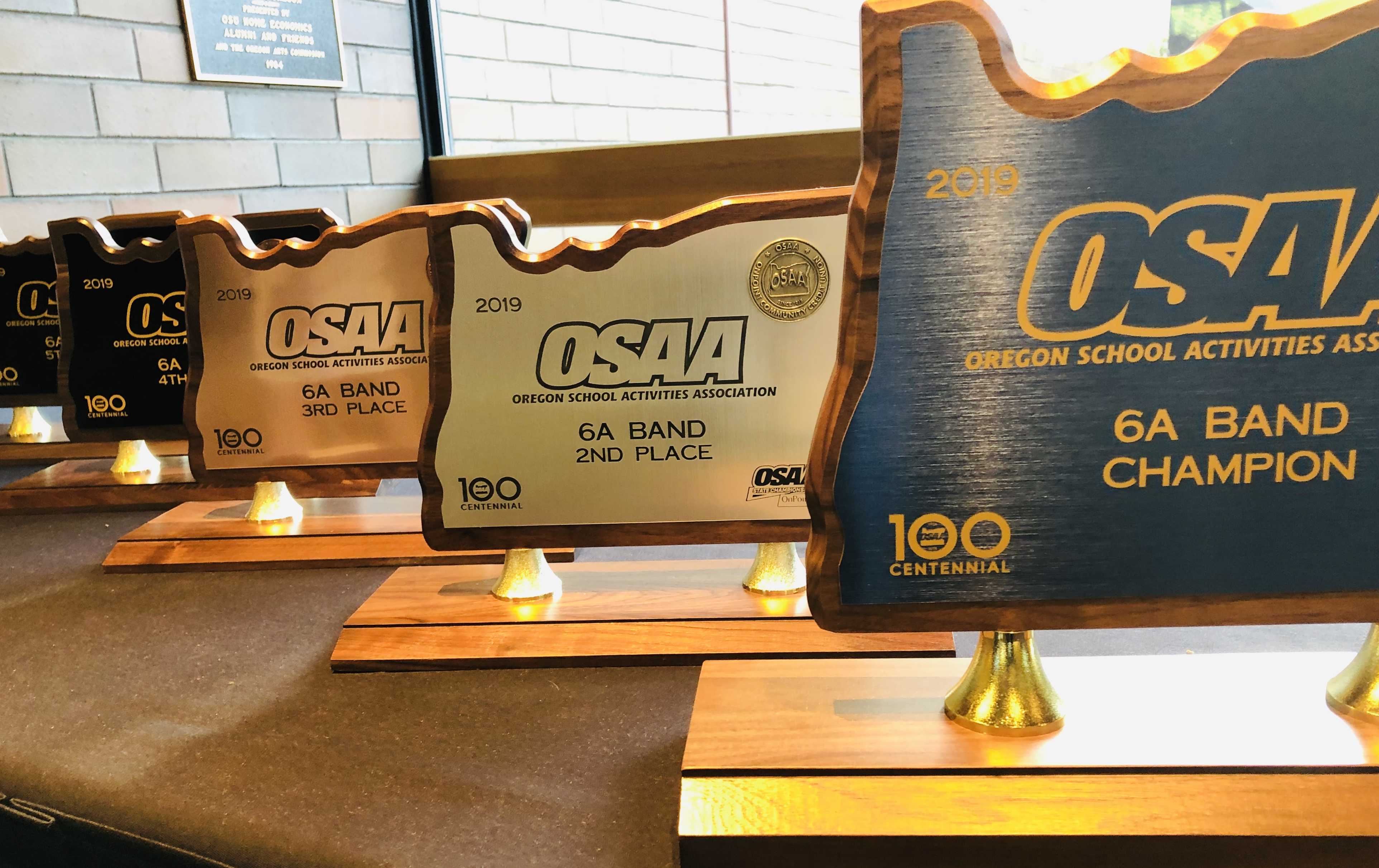 West Salem was a double winner in the OSAA/OnPoint Community Credit Union band/orchestra state championships May 8-11 at the LaSells Stewart Center at Oregon State University.
The Titans won the 6A band title and the full orchestra competition to continue their rich tradition. They have finished first in 6A band in nine of the last 10 years and have won full orchestra in six of the last seven years, including the last four.
Directed by Todd Zimbelman, West Salem won the 6A band competition with a score of 340, well above runner-up McNary (321). Zimbelman and George Thomson directed the full orchestra to a score of 323, enough to surpass second-place David Douglas (312).
Repeating titles from last year were Philomath in 4A band, Westside Christian in 3A band and South Salem in string orchestra. Lowell won 2A/1A band for the second time in three years. West Albany finished first in 5A band, ending a four-year run by Summit, which moved to 6A.
The highest-placing schools in each category:
6A band
West Salem 340 (Todd Zimbelman, director), McNary 321, Westview 318, South Salem 311, Mountainside 309
5A band
West Albany 333 (Stuart Welsh, director), Putnam 307, North Salem 305, St. Helens 299, North Bend 294
4A band
Philomath 306 (Erica Epperely, director), Mazama 292, Gladstone 286, Molalla 284, La Grande 280, Seaside 280
3A band
Westside Christian 298 (Will Fox, director), Warrenton 283, Taft 276, Oregon Episcopal 275, Rainier 265
2A/1A band
Lowell 283 (Paul Burch, director), Jewell 280, Bandon 279, Neah-Kah-Nie 276
Full orchestra
West Salem 323 (Zimbelman/George Thomson, directors), David Douglas 312, Sprague 308, South Salem 305
String orchestra
South Salem 320 (Damian Berdakin, director), Clackamas 317, David Douglas 316, Sprague 299, McKay 298