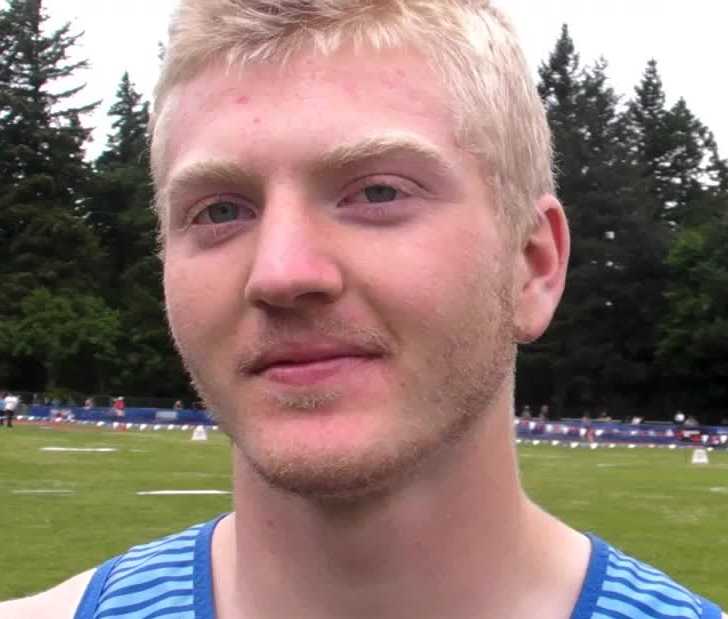 GRESHAM -- Newport's first state championship in boys track and field got a big push from throwers Jake Tucker and Max Moore on Saturday in the OSAA/OnPoint Community Credit Union 4A meet at Mt. Hood Community College.
Tucker and Moore combined for 31 points in the shot put and discus alone, almost half of the team's winning total of 65 points.
Tucker won the shot put with a personal best mark of 56 feet, 3 inches and Moore placed fourth. In the discus, the roles were reversed with Moore taking the win with 171-7 and Tucker finishing third.
Senior Leo Johns secured important points for the Cubs in the 1,500 meters (third) and 3,000 (fourth).
Newport needed all it could get to hold off Mazama and its star, junior Ben Carringer, who won three events and anchored the winning 4x100 relay.
Carringer won the 100 meters in 11.18 seconds and took the 200 in 22.68. He also won the long jump by a tiny margin over Sweet Home's Tristan Calkins.
Carringer and Calkins both posted best marks of 21 feet, 7.25 inches. The jumpers' second-best marks broke the tie and the difference was a quarter of an inch. Carringer's second best jump went for 21-6.75 and Calkins' was 21-6.50.
Mazama finished with 59 points for second place. Carringer was proudest of the 4x100 relay victory.
"I'm happiest with the 4x1," he said. "We had rough exchanges all week at practice, but it really clicked (today). The last exchange was much better than it usually is."
Gladstone's Konnor Hathaway won a close race with Marist Catholic's Jack Crowell to win the 800 meters title, 1:55.16 to 1:55.26. Hathaway came back later to anchor Gladstone to a victory in the 4x400 relay (3:25.06).
Siuslaw's Ryan Rendon-Padilla won the javelin with 186-11.
3A
In the 3A meet at Mt. Hood, St. Mary's of Medford got big contribution from sophomore Andrew Rietman and senior Andrew Michels to join the girls in the winner's circle.
Rietman finished second to Clatskanie's Cooper Blodgett in both the 100-and 200-meter dashes. Michels won the 400 meters in 50.98 seconds and took seventh in the 200. And they both ran legs on a victorious 4x400 relay that needed to win in order to secure the team title.
Amity, led by double hurdles champ Jonathan Mather, finished second with 47.33 points. Mather won the 110-meter high hurdles in 15.26 seconds and the 300-meter intermediates in 39.37.
Four points separated the top four teams. Catlin Gabel finished with 46 points and Burns scored 45.
Emmett Klus of Burns won both the 800 (1:59.45) and 1,500 (4:12.89).
Dylan Hopper from Pleasant Hill won the pole vault at 14 feet. Gavin Eastwood of Sutherlin cleared 6-6 to take the high jump.
Willamina's David Hensley won the long jump and the triple jump.
Doug Binder is the editor of DyeStat.com