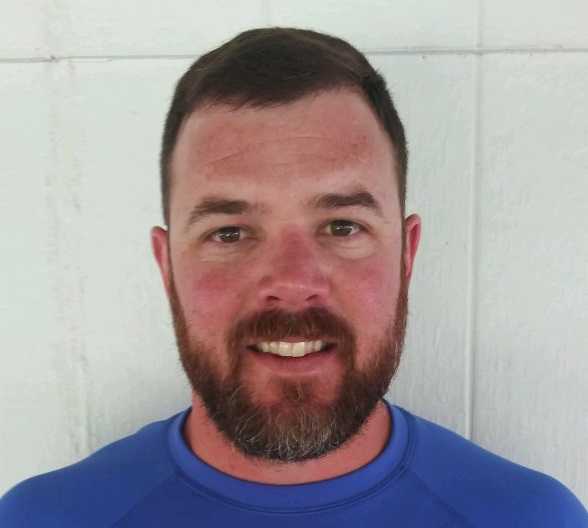 The 420 miles from Ontario to Eagle Point is becoming a well-worn path.
Erik Johnson, the football coach at 4A Ontario for the past six seasons, has taken over as the coach at 5A Eagle Point. At his new school, he will join principal Andy Kovach and athletic director Ryan Swearingen, former Ontario administrators.
Johnson, 37, said that Kovach and Swearingen brought the opening to his attention, "and it kind of went from there."
"When you have bosses that you've worked with and you trust, it made it an easy fit, in that sense," Johnson said. "That definitely made it more comfortable. Knowing those guys, what they do and what they're about, makes a big difference.'
Johnson went 28-28 at Ontario, leading the Tigers to at least a share of the Greater Oregon League title in each of the past three seasons. Ontario made the 4A semifinals in 2017.
He will replace Seth Womack, who resigned in April after going 23-33 in six seasons at Eagle Point, including 6-3 last season. Womack took the job at 5A Redmond this week.
Johnson, who played quarterback at Valley View High School in Caldwell, Idaho, and at NAIA McPherson College in Kansas, will run an offense similar to Womack's. The Eagles will emphasize a power running game out of a spread-wing formation.
"We'll have anything and everything off of that," Johnson said.
Before taking the job, Johnson said he visited the area with his wife and four children, ages 4 to 11.
"The community was great," he said. "We hadn't been in this part of southern Oregon. It's a big move. It's going to be for good, that type of thing. I wouldn't want to do it any later. I wouldn't want to be one of those guys bouncing around."
Ontario has hired Tony Cade to succeed Johnson. Cade has been a head coach at Idaho schools American Falls and Burley.
Womack to Redmond: After resigning at Eagle Point, Seth Womack was set to assist at 5A Crater this season. But when the Redmond job opened, it was too good for him to pass up.
Womack was living in Missouri six years ago, coaching at Westminster College, when his wife's parents retired to Redmond.
"That kind of brought my wife and me out here to Oregon to be close to them," Womack said. "We've spent a lot of time in Redmond the last six years. This job opened up kind of the last minute, and it just kind of worked out. Everything kind of fell into place."
Womack will be the fourth coach in four seasons for the Panthers, following Brent Wasche (2-7 in 2018), Gene Dales (1-8 in 2017) and Nathan Stanley (32-20 in five seasons).
In his six seasons at Eagle Point, Womack split two games against Redmond and won both of his games against Ridgeview of Redmond.
"I've seen the type of kids that this town produces," said Womack, who led the Eagles to a 40-8 win at Redmond last year. "They're just good kids, tough kids, the kind of kids we just want to be around."
Womack said his connection with Redmond athletic director Kevin Bryant also was instrumental in his decision.
"Being the athletic director at Eagle Point the last three years, he and I have worked together on a lot of things and been able to develop a good professional relationship and good personal relationship," Womack said.
In a release, Bryant said that Womack "brings successful head coaching experience, a deep heart for student athletes, a strong knowledge base and unmatched enthusiasm" to the Panthers.
"Seth wowed the committee during the interview process, and I know he will do the same with athletes, parents and coaches in the Redmond Panther football program," Bryant said.
Hansell back to TigerScots: Kenzie Hansell has returned as the coach at 2A Weston-McEwen.
Hansell, 38, coached the TigerScots for six seasons (2008-13) before stepping down to spend more time with his family. He has replaced Travis Glover, who went 8-15 in three seasons.
"I'm back," Hansell told the East Oregonian. "When the job came open, my wife (Emily) told me I needed to go for it. She said I enjoyed it and I needed to do it."
When Hansell took over at Weston-McEwen in 2008, the TigerScots were coming off a 1-8 season. He went 37-23 with four playoff appearances in six seasons, leading the team to the semifinals in 2011.
Hansell, a Hermiston graduate, walked on at Washington State and played four seasons at wide receiver (2000-03). His younger brother Luke, who played defensive line at Washington State, will be Weston-McEwen's defensive coordinator.
Dayton tabs Shirley: Nine years after his last head coaching job, Todd Shirley steps into the lead role at 3A Dayton.
Shirley – who was the coach at two 1A schools, Powers (2002-06) and Cove (2007-10) – has worked in the Dayton district since becoming the high school's vice principal and athletic director in 2011.
He took a PE teaching position at Dayton Grade School last year, when he joined the Pirates coaching staff as a JV assistant. He will succeed Greg White, who went 32-17 in five seasons, including 3-6 last year, the team's first non-winning record since 2008.
"His challenge is going to be to keep those kids coming out and returning," athletic director Roger Lorenzen said of Shirley. "Our soccer program is really strong, and a lot of kids that used to play football are now playing soccer.
"It's always been a battle of attrition. It's a matter of keeping kids healthy, and I think Todd will do a really good job of that. He has a fitness background."
Shirley's wife, Megan, is the girls track coach at Dayton. He has assisted her with the team.
"I've seen it in track. He's good with individual students," Lorenzen said.
Shirley is a graduate of Riddle (1987) and Linfield (1992), where he was a starting linebacker. He coached Powers to the state championship game in 2003 and went 26-15 in four seasons at Cove, leading the team to the quarterfinals in 2009 and semifinals in 2010.
White, who played at Dayton under the legendary Dewey Sullivan, told administrators prior to last season that it would be his last. His son, Noah, was a senior on the team.