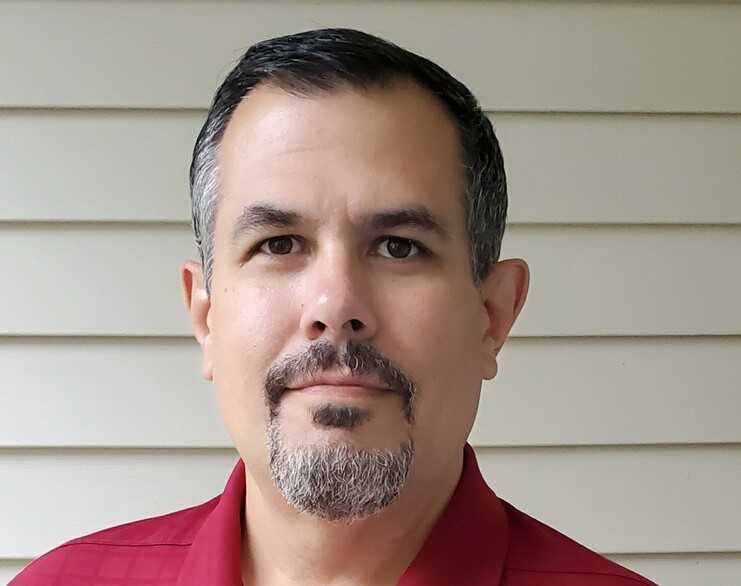 As the new football coach at The Dalles, Marc Schilling is reconnecting to his eastern Oregon roots.
Schilling, who was born and raised in Nyssa and graduated from Riverside of Boardman in 1992, has assisted in programs west of the Cascades since 2007. In taking over at The Dalles, he will shape his own program and return to the familiar I-84 corridor.
"I spent a lot of time in the valley, but as my wife and I became empty-nesters, we kind of wanted to move to a community where we could just live and work and get fully involved in a place where I could coach," Schilling said. "And The Dalles checked all the boxes for me."
Schilling, 48, assisted at Valley Catholic, Riverdale, Reynolds and Putnam before going to Estacada, where he spent the past six seasons as the Rangers' defensive coordinator. Last season, he directed a defense that held foes to 16.1 points per game as Estacada finished 11-1 and reached the 4A semifinals.
Schilling was part of a staff that helped the Rangers go 46-13 the last six seasons. During his time with the team, 47 defensive players received all-league honors.
"When I got to Estacada, they were in the same situation as what I'm walking into at The Dalles," Schilling said. "They were not winning a lot of games. There was a good group there, they just needed some stability. I brought a little adjustment to their defense, and we ran all the way to the semifinals with that group, and flipped that program over."
Schilling said it was difficult to leave Estacada.
"They were primed and everything set up for them to be very successful," he said. "I expect them to make another semifinal run or better this year."
The Dalles should benefit by dropping from 5A to 4A this season. The Riverhawks reached the 4A semifinals in 2019, finishing 7-5, before returning to 5A and finishing 2-3 and 2-6 the last two seasons.
The semifinal run marks the only time The Dalles has finished with a winning record in the last 11 seasons. The Riverhawks struggled in the 5A Columbia River Conference before playing a 5A independent schedule in 2016 and 2017. They played the next two seasons in 4A Special District 2 before going back to 5A.
Going forward, The Dalles will be part of 4A Special District 5 along with Baker, Crook County, La Grande, Madras and Pendleton.
"It's probably one of the most dynamic leagues in the state right now, the way it's going to shape up," Schilling said. "Those are big cities on the other side of the mountain. They're very well put together programs. It's going to be a tough league, for sure, but at least we're on the I-84 corridor for most of our games."
The Dalles' last three coaches – Steve Sugg (2013-18), Andy Codding (2019-20) and Lynn Helyer (2021) – were in their second stints in charge of the Riverhawks. Helyer took the job on an interim basis last season.
"The challenge with The Dalles is they've had so many head coaches, it's been kind of a revolving door," Schilling said. "It's been kind of a volatile program the last 10 years. Getting numbers was kind of a challenge."
Schilling plans to run a shotgun triple-option offense.
"My concept is just a little different," he said. "It's more of a split-back veer, but instead of being under center, it's in the gun."
Schilling said the incoming junior and senior classes are stocked with "quick, athletic" skill players. He believes he could have a dynamic combination at running back in junior Andre Niko (6-3, 215) and senior Manatu Crichton Tunai (6-0, 220) and a solid line anchored by seniors Evan Baldy (6-2, 250) and Joe Codding (6-0, 230).
"I think we'll be turning a page," Schilling said. "It might be a little slow acceleration into our success, but we'll get there."
Parkrose goes with Nesmith
Parkrose also has a new coach in Stephen Nesmith, who spent the last two seasons as the offensive coordinator at Bishop Canevin in Pittsburgh.
Nesmith played high school football in Pittsburgh, graduating in 2008, before getting involved in coaching youth football. Since 2012, he has operated his own youth organization, 5 Star Skills Camp.
He moved to Oregon in 2019 to take an assistant coaching position at Milwaukie at the urging of his friend, former Jefferson coach Ritchie Martin. He returned to Pittsburgh the last two years to coach at Bishop Canevin, helping the team win a district title and reach the A state semifinals last season.
He found out about the Parkrose opportunity through Martin, an assistant at Parkrose.
"I kind of knew the area, and I actually played Parkrose before, so I was familiar with the school when the job opening came about," Nesmith said. "My buddy told me I should take my shot at it. I just figured it would be a perfect time to take a chance at coming off a championship season to see if I could rebuild this program, as well."
Under coach Keanon Lowe, Parkrose went 7-3 in 2019 and made the 5A quarterfinals. Brian Jackson replaced Lowe the following year and went 2-4 and 1-9 the last two seasons.
Nesmith, who will work at Parkrose as an on-track coordinator, said he plans to start a junior high football program in the district. He said the lack of a youth program has led to Parkrose losing many of its best athletes to nearby districts.
"We want to get them involved at a younger age so when they come into high school they know the basics," Nesmith said. "I feel like doing that alone will help us turn the program around."
Nesmith said Martin will be the team's offensive coordinator and assistant head coach.