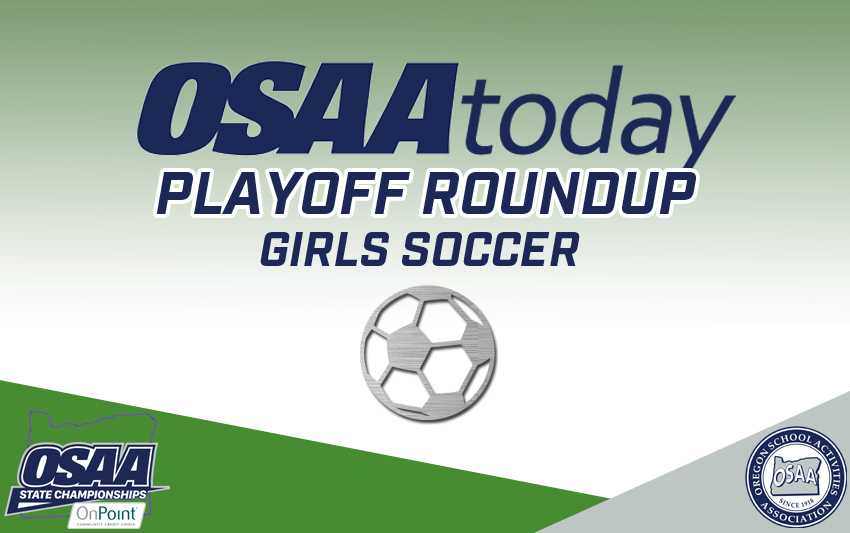 Lincoln eliminated league rival and reigning state champion Grant 3-2 in the second round of the 6A girls soccer playoffs Wednesday at Delta Park.
No. 7-seeded Grant led 1-0 before Lincoln's Kennedy Fletcher got the equalizer off a corner kick moments before half. Fletcher gave the No. 10 Cardinals a 2-1 lead early in the second half by converting a penalty kick after a foul drawn by Alana Harry.
The lead grew to 3-1 on a goal by Aimee Poole midway through the second half. Grant closed to within 3-2 with about 10 minutes left but the Cardinals held on for the win.
It was the second win over the Generals (9-5-2) in eight days for the No. 10 Cardinals (12-3-1). Lincoln won at Grant 2-1 on Oct. 25 to force a three-way tie for first place in the Portland Interscholastic League with the Generals and Cleveland.
Highlights from Wednesday's other playoff matches:
6A
Lexi Cockerill-Gonzales scored a breakaway goal in the 76th minute, off an assist from Mary Frances Sluga, as Sheldon beat Beaverton 1-0. The Beavers had a 13-7 edge in shots, but Irish goalkeeper Addison Dye-Blondell had 11 saves, including three shots headed toward the lower corner. … Abby Cox scored an unassisted goal with about five minutes left to lift top-seeded Jesuit over Oregon City 1-0. ... Lake Oswego fended off Forest Grove 2-1 behind goals from Kaitlin Winquist and Kaitlyn Sasadeusz. … Tualatin defeated rival Tigard 2-1, getting second-half goals from Maya Loudd and Olivia Bronson. … No. 2 West Linn scored with four minutes left to turn back Barlow 1-0. Ava Johnson assisted on the goal by Kylee Schreck. ... Center back Jaidyn Richter scored in the 65th minute for Cleveland in its 1-0 win at Lakeridge. ... Sunset took out St. Mary's Academy 4-0.
5A
Top-seeded Caldera was tied 0-0 at half with West Albany before erupting in the second half to win 5-0. Camryn Wurth had two goals and Jaymi Dickenson, Ali Heinly and Kylee Jermone had single goals for Caldera. Goalkeeper Reese Bradbury recorded her 11th shutout. … Summit blanked Hillsboro 6-0 as Maddie Gardner scored four goals and Violet Holme and Ava Simone added one apiece. … La Salle Prep won at Springfield 3-0, getting a first-half goal from Sydney Spotts and second-half goals from Emelia Warta and Brodie Gavinson. … Gladstone's Rhyli Grim scored twice, giving her a state-leading 47 goals this season, in a 5-0 win over Klamath Union. Ragan Brady, Hanne Hopkins and Leda Defendorf also found the net for the Gladiators. … Iniana Hammond and Lena Caballero Uhtoff each scored twice for Ashland in its 6-0 victory over Silverton. Brianna Gibbs had a goal and three assists. … North Eugene scored three second-half goals to beat Redmond 3-0. Kendall Priaulx, Malia Banry and Kolbi Priaulx had goals for the Highlanders. Banry added two assists. … Yocelin Florido had two first-half goals for Thurston, which led 3-0 at half and beat Mountain View 4-0. Rainey Simmons scored in the first half and Abby Fitzpatrick added a goal in the second half. … Reigning state champion Wilsonville broke from a scoreless tie at half to win 3-1 over Woodburn, last year's 4A champion. Camryn Schaan had two goals and Kenley Whittaker had a goal and an assist. … Maegan Cooper converted an assist from Abby Smith in the 25th minute as Crescent Valley edged Putnam 1-0.
4A
Goalkeeper Hailie Couture had big saves in game play and the penalty-kick shootout to spark Philomath to a 3-2 win over Henley. Kamilla Grimmer and Bailey Bell scored goals for the Warriors and converted penalty kicks in the shootout, along with Melea Lattin. Mya Mauch had two goals for Henley, which missed a potential game-winning penalty kick with five minutes left in regulation and failed to score in the shootout. … Rosie Aguilera and Paige Allen each scored twice as La Grande dominated The Dalles 7-1. Rowan Evans, Nora Crews and Giselle Sanchez also had goals for La Grande. … Saylor Swanson had a first-half hat trick and Adrie Lader scored in the second half for North Marion, which dropped Pendleton 4-0. … No. 1 seed Marist Catholic took out Mazama 3-0 behind two goals from Cloe Chase and one goal and two assists from Sela Freeman. … Newport got its first-ever playoff win, downing Ontario 5-0. Sasha Moran had two goals and Layla Newell, Blair Thompson and Brisa Aguilar had single tallies for the Cubs. Avonly Wolf and Breanna Sanders shared the shutout in goal. … Alice Davidson had a hat trick and Adi Stoddard had two goals for Scappoose in a 5-0 win over North Bend.
3A/2A/1A
Cosette Milla scored off an assist from Abby Zurasky in the 63rd minute to lift Riverdale over Pleasant Hill 1-0. … Paige Edmonson, Madison Wagner and Alberte Arnbjerg had goals as Sutherlin topped Yamhill-Carlton 3-1. Kaia Fetch had Yamhill-Carlton's goal. … Annika Sirtori's hat trick helped propel Catlin Gabel past Four Rivers 8-0. Grace Mueller had two goals, Pia Patrikson had a goal and two assists and Charlotte Long added four assists. … Ella Davis, Izzy Schiller, Becca Clausen and Marley Holden converted in the second half for Sisters in a 4-0 win over Lakeview. Tatum Cramer had two assists for the Outlaws, who tied a school record with their 12th shutout. … Amity routed McLoughlin 6-0 as Eliza Nisly had a hat trick, Mya Haarsma added two goals and goalkeeper Kylie Kendall recorded the shutout, snagging three saves. … Mackenzie McCollister scored twice and Paulina Filip had a goal and three assists for Valley Catholic, which dropped Banks 8-0. ... North Valley defeated Dayton 2-1 in overtime. ... Corbett won at Central Linn 3-1.