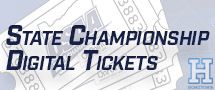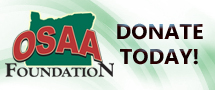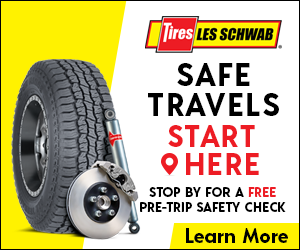 6A Boys Cross Country Championship Qualifications

6A Boys Cross Country
Team Automatic Qualifiers - Fourteen teams automatically qualify for the OSAA Cross Country State Championships. These teams are based on league / district meets on or before Saturday, October 29. Each league / special district determines how they select their two allotted championship spots.

PIL - Lincoln, Franklin
Metro - Jesuit, Sunset
Pacific - Newberg, Glencoe
Mt. Hood - Central Catholic, Clackamas
Three Rivers - Lakeridge, Tualatin
Central Valley - West Salem, Sprague
Southwest - Sheldon, South Eugene

At-Large Qualifiers - Four additional teams will qualify for the OSAA Cross Country State Championships. These teams will be determined by the selections committee after the district meets have concluded. Seeding Criteria

At-Large #1 - Cleveland
At-Large #2 - Ida B. Wells
At-Large #3 - McMinnville
At-Large #4 - Mountainside

Individual Automatic Qualifiers - Any individual in the top fourteen across the line, not a member of a qualifying team, will qualify as an individual for the state championships. If all of the top fourteen individuals are members of qualifying teams, no additional individuals will be added. PIL - William Heslam (Roosevelt)/br> Metro - Collin Penuel (Southridge), Finn Granger (Beaverton), Kaleb Euchi (Westview) Pacific - Jacob Friesen (Forest Grove), Dylan Weniger (Sherwood), Remedan Seman (Century), Jack Chidester (Sherwood) Mt. Hood - Braydon Lee (Barlow), Kai Miles (Nelson), Camden Pate (Barlow), Dylan Stevenson (Reynolds), Joe Yang (Nelson) Three Rivers - Leo Cook (Lake Oswego), Eli Chesler (Tigard), Kogen Brown (West Linn), Jack Mclean (Tigard), Sam Sanford (West Linn), Adam White (Oregon City) Central Valley - Brayden Kaehler (McNary), Brycen Martin (South Salem), Vince Estrada (McNary), Lucas Westfall (South Salem) Southwest - Timothy Johnson (Roseburg), Carter Stedman (Roseburg), Matt Rieman (Grants Pass), Jaia Hannagan (Grants Pass), DJ Scott (South Medford), Devon Scott (South Medford)
Ties - for final team or individual qualification spots shall be broken by the league/special district prior to submitting the official state championship entry to the OSAA.