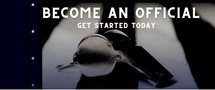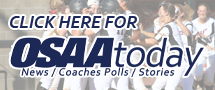 TrackWrestling Instructional Videos
Setting up your first tournament on TrackWrestling - Jeff Drumm webinar (Dec 2015)
This is a recording of a Jeff Drumm webinar that demonstrates how anyone can set-up their first TrackWrestling tournament. Very useful for sites conducting dual meet or individual tournaments outside of TrackWrestling but required to input results back in the system.


TrackWrestling/NWCA OPC Season Program Overview
This 10 minute video will demonstrate how the NWCA Optimal Performance Calculator has been integrated into the TrackWrestling platform. All OSAA member schools sponsoring wrestling and their coaches now have the ability to enter schedules, score events live, view and print weight management data, and track season statistics all within the same platform. Watch the video below to get started.


TrackWrestling University
TrackWrestling University is a collection of 20 different videos addressing open, individual, and dual meet tournaments. Tutorial videos on all aspects of using TrackWrestling to run your next tournament.