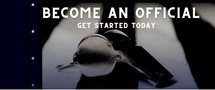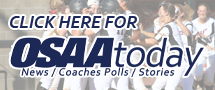 OSAA Information and Resources for Parents and Students
Parents and Students
At its core, the Oregon School Activities Association strives to provide quality programs for high school students throughout Oregon. Parents can be the most influential and positive support group for students as they grow and develop. The following resources will help parents and students in getting the most out of their interscholastic experiences. We encourage you to work closely with your local school and school district to take full advantage of the benefits offered through high school activities.
Mission of the OSAA
The mission of the OSAA is to serve member schools by providing leadership and state coordination for the conduct of interscholastic activities, which will enrich the educational experiences of high school students. The OSAA will work to promote interschool activities that provide equitable participation opportunities, positive recognition and learning experiences to students, while enhancing the achievement of educational goals.
NFHS Learning Center
The National Federation of State High School Associations (NFHS) provides an online learning center with sports and activity related training courses. Some courses are available for free. Check out the NFHS Learning Center for more.

Visit the NFHS Learning Center for additional online courses.
»
The Parent Seat
»
Positive Parenting Within School Programs
»
Social Media
»
Several More Courses
OSAA Policies, Forms, and Links
OSAA policies and forms can be found by using the
Governance
navigational bar at the top of every OSAA webpage. Most of the questions we receive from administrators are on the following topics.

School administrators are well versed when it comes to OSAA rules and policies. We strongly encourage parents to direct questions regarding OSAA policies your local school administration.
Eligibility
Links
Additional Resources
The following resources provide quality information on pertinent subjects for parents and students.
Hazing Prevention Resources
Health & Safety
Beyond High School: College Bound Student Information
The resources below should be utilized as part of a larger collaboration of efforts among the student, parents, coaches, school administrators, and college compliance or admissions personnel.