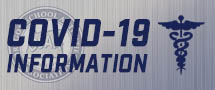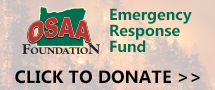 OSAA Awards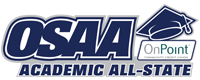 OnPoint Community Credit Union
Academic All-State
About This Award
The OnPoint Community Credit Union Academic All-State Program recognizes outstanding achievement in the classroom. The boys and girls team in each OSAA-sanctioned activity with the highest team grade point average (G.P.A.) earns the Academic All-State Award. Each member of a winning team receives a commemorative decal and a certificate. The school receives a plaque in honor of its team. Members of top ten schools in each activity at each classification are also recognized.
All teams that earn a 3.0 GPA or higher will receive 25 points for their school in The OSAA Cup standings. Teams in the Top 10 in an activity receive additional points, according to the scoring system outlined
here
. A list of all teams with a 3.0 GPA or higher will also be posted to the OSAA website.
Previous Winners
Overall Winners by Activity for 1997-2007 (PDF)
Select a school year from the drop-down list above to view a past year's Academic All-State results.
Submitting Nominations
Every season, each full member school has the option to submit a OnPoint Community Credit Union Academic All-State Nomination Form for each hosted activity.

School administrators can access these forms from the "My Account" page under the "Academic All-State" sub-tab.

On these forms, you will list the entire varsity team only. You do not include sub-varsity participants. Do not combine boys and girl teams, each activity has a separate form.

Use the most recent, unweighted, transcripted grades included on each student's transcript. Do not use cumulative GPA. Be sure to include all co-op students and their GPA from his/her cooperating school.

If a student's grades were not earned at your high school or cooperating high school during the previous transcripted grading period, please list his/her name and leave the GPA field blank. (For example: first term freshman, home school students, new exchange students, new transfer students.)

There must be a minimum of 5 students with a GPA entry in order to submit a nomination form.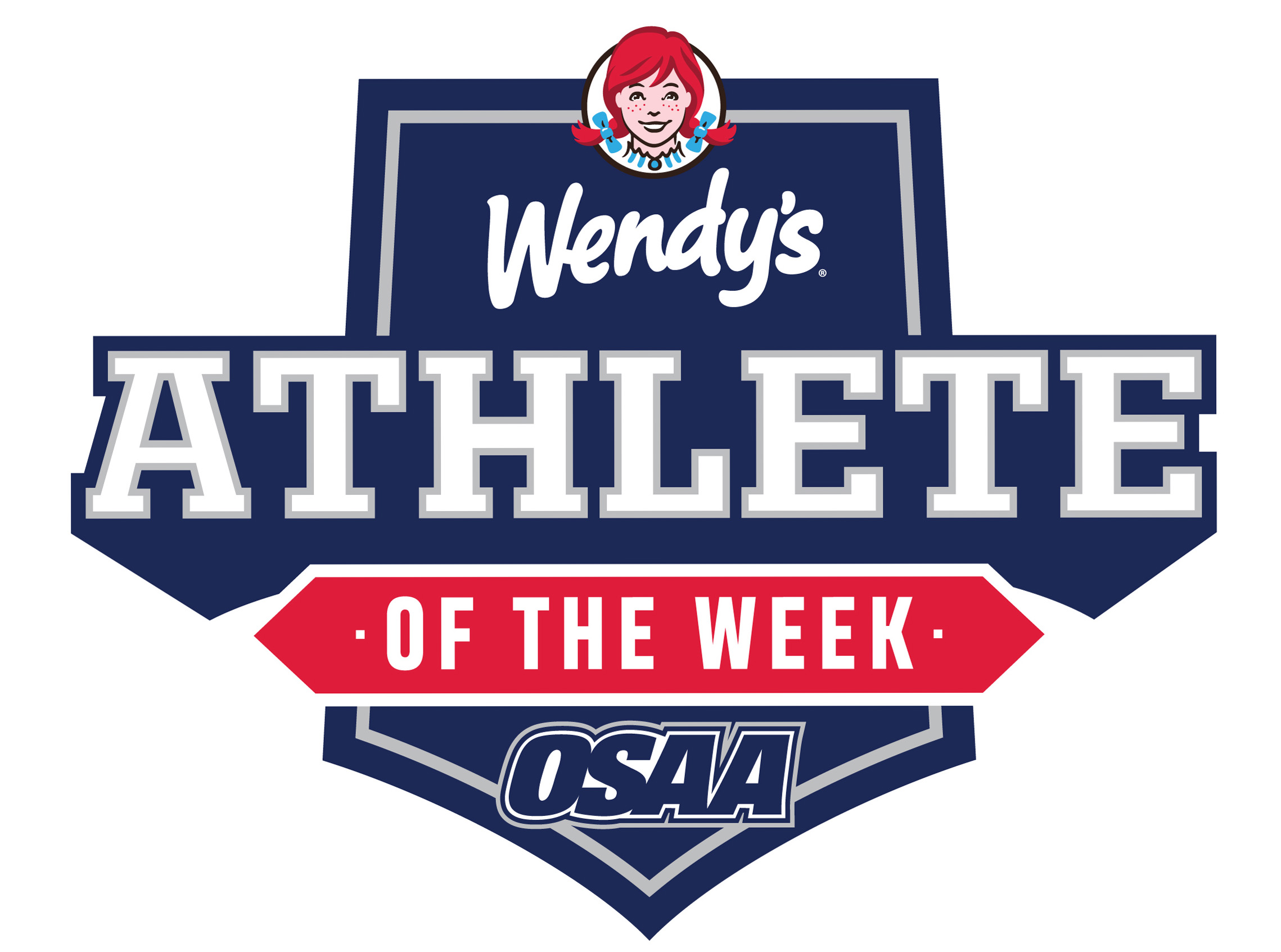 Wendy's Athlete of the Week
About This Award
Each week throughout the school year, Wendy's and the OSAA will recognize varsity athletes that exhibited an outstanding performance during the previous week. All qualifying students will be in good academic standing, show leadership qualities and serve as role models in their communities.
The Athlete of the Week will be chosen based off of nominations. To nominate an athlete for consideration, please fill out the form below. The weekly deadline is Tuesday at noon.
Each winner of the Wendy's Athlete of the Week award will receive letter of recognition from the OSAA Executive Director and a commemorative Athlete of the Week promotional item from Wendy's and the OSAA. Winners will be announced weekly on the OSAA website and across OSAA social media platforms.
2019-2020 Athlete of the Week Winners
Week
Student
School
Activity
Performance Details
Aug. 29 - Sept. 8
Paige Alexander
West Salem
Girls Soccer
The senior team captain had a goal and an assist in a win over Central Catholic on 9/4. She then had 3 goals and an assist vs. Wilsonville on 9/6.
Raymond Garcia
Estacada
Boys Soccer
The junior scored 5 goals in a season opening win over Banks on 9/3. Then he scored a goal in a 5-1 victory over Astoria on 9/5.
September 9-15
Kate Peters
Lincoln
Girls Cross Country
Won the Ash Creek Invite with a course record time of 17:48.77, which was over 20 seconds faster than the old course record.
Sergio Jimenez
North Marion
Football
Led the Huskies to a 37-27 come-from-behind victory by going 35-49 for 381 yards and 5 touchdowns.
September 16-22
Allie Hueckman
Burns
Volleyball
Played 10 sets and had 46 total kills, 42 total digs, 4 aces and 4 blocks.
Tyasin Burns
Pilot Rock / Nixyaawii
Football
Led team to a 58-14 win with 343 yards rushing and 250 yards receiving, scoring 6 total touchdowns.
September 23-29
Devyn Simmons
South Eugene
Girls Soccer
In two wins, she scored or assisted on 10 of the 11 goals the Axe scored.
Cameron Dillman
Union
Football
Ran for 187 yards and also had a 68-yard kickoff return for a TD against Dufur.
Sept. 30 - Oct. 6
Kenna Woodward
Crook County
Volleyball
The team captain had 32 kills at the South Albany State Preview, then had 14 kills against Ridgeview. She also had a pair of aces.
Fabian Magaña
Hood River Valley
Boys Soccer
Led the Eagles to conference victories over Crook County and Redmond with a combined 2 goals and 6 assists.
October 7-13
Abi Hoffman
Barlow
Girls Soccer
On 10/7, she scored 4 goals in a 5-0 win over Central Catholic. On 10/9, she had 3 goals and 2 assists in a win over David Douglas.
Eli Takalo
Knappa
Football
In a win over Neah-Kah-Nie, he completed 17-of-25 passes for 355 yards and 7 TDs. He also rushed for 92 yards and a TD.
October 14-20
Audra Wilmes
West Linn
Volleyball
Led the #2 Lions to a West Linn Tournament title over twenty-four other teams, many of which are ranked in the Top 10.
Aldo Avilla
Molalla
Boys Soccer
In a tie with North Marion and a win over Estacada, he scored 5 goals and had one assist.
October 21-27
Mackenzie Durrant
North Salem
Volleyball
The team captain closed out her high school career with 75 digs, 9 aces, and 61 total serve receive passes over 9 sets.
Oscar Calixtro-Aguilar
Glencoe
Boys Soccer
Scored the game-winning goal in a 1-0 victory over Sherwood on October 24.
October 28 - November 3
Madi Chuhlantseff
Sprague
Volleyball
Returned from injury to lead the Olympians to the 2nd Round of the 6A Volleyball State Championships.
Andrew Payton
Tualatin
Boys Cross Country
Led a young Timberwolves team to the TRL district title by claiming the individual title with a time of 16:00.4.
November 4-10
Madeline Nason
Corvallis
Girls Cross Country
Ran 17:51.6 to became the first female individual champion in school history. She also led her team to its first cross country title in school history.
E.J. Holland
Ashland
Boys Cross Country
Set a new state meet record of 14:30, winning the individual crown and leading the Grizzlies to its first team title since 1993.
November 11-17
Callan Harrington
Jesuit
Girls Soccer
Scored two goals to lead the Crusaders to their 3rd straight 6A Girls title, while also setting the state single-season goal-scoring record.
Mizael Harris
La Salle Prep
Boys Soccer
Scored two goals to lead the Falcons to the 5A Boys title, the school's first since 2009.
November 18-24
Yahaira Rodriguez
Woodburn
Girls Soccer
Scored the only goal in the eighth minute to lead the Bulldogs to the 4A state title.
Sam Vidlak
Hidden Valley
Football
Completed 17/19 passing for 326 yards and 3 TDs to lead the Mustangs to the 3A State Championship game.
Nov. 25 - Dec. 1
Isabelle Wyss
St. Paul
Volleyball
Recorded 18 kills and 11 digs to lead the Buckaroos to their second straight 1A title.
Marcus Fullbright
Santiam Christian
Football
Ran for 199 yards and 5 TDs on 28 carries, while also recording a sack on defense, to lead the Eagles to the 3A title.
December 2-8
Truitt Reilly
Silverton
Girls Basketball
Opened the season with 38 total points over two games, including a victory over #4 Churchill.
Cade Knighton
Central Catholic
Football
Leading the Rams to the 6A title, he threw for 396 yards and 3 TDs. Set an all-time record for passing percentage at .891 (31 for 36).
December 9-15
Danika Starr
Churchill
Girls Basketball
In wins over West Albany and Central, she scored 47 points, collected 8 rebounds, dished 6 assists, and also had 4 steals and 2 blocks.
Hunter James
Newberg
Wrestling
Led the Tigers to title of the 30-team Rose City Championships by winning his weight class, including pins of his first four opponents.
Dec. 30 - Jan. 5
Sarah Arpag
Hood River Valley
Girls Swimming
Showed her speed against Marist by winning both the 200 IM and 100 Fly, and anchored the 400 Free Relay win.
Drew Carter
Tigard
Boys Basketball
Scored a team-high 26 points, had 7 rebounds, and dished 4 assists to end Western Christian's 29-game win streak.
January 6-12
Eduarda Reolon
Bandon
Girls Basketball
A Brazilian exchange student that arrived on 12/29, she scored 15 points in a 55-31 win over Waldport to open conference play.
Jacob Barnes
McMinnville
Wrestling
Coming off a 4th place finish at the State Championships last year, he has wrestled to a 24-0 record this season.
January 13-19
Isabelle Wyss
St. Paul
Girls Basketball
Tristan Morris
Grant Union
Boys Basketball
Scored 55 points with 28 rebounds, 5 steals & 4 assists in back-to-back road games.
January 13-19
Isabelle Wyss
St. Paul
Girls Basketball
Over two games, she scored 31 points, pulled down 17 rebounds, dished 12 assists, had 12 steals, and blocked 4 shots.
Tristan Morris
Grant Union
Boys Basketball
Scored 55 points with 28 rebounds, 5 steals & 4 assists in back-to-back road games.
January 20-26
Julie Dieker
Willamette Valley Christian
Girls Basketball
Scored 18 points, with 4 three-pointers, as well as 6 assists and 5 steals in a win against Oregon School for the Deaf.
Bryan Cuthbertson
Sherwood
Wrestling
Took third in the Rollie Lane Invitational in Idaho, one of the premier events in the Northwest.
Jan. 27 - Feb. 2
Helena Jones
West Linn
Girls Swimming
Placed first in the 50- and 100-yard freestyle and swam anchor for the winning 200 and 400 freestyle relays against Tualatin.
Trey Galbraith
South Salem
Boys Basketball
Scored 21 points, dished 7 assists, and collected 5 rebounds to lead the Saxons to a win over McNary.
February 3-9
Kelsie Siegner
Crane
Girls Basketball
In a battle of #1-ranked teams, Kelsie scored 24 points to lead the Mustangs to a 40-34 victory over Kennedy.
Drew Lusco
Grant Union
Wrestling
As the 2019 2A State runner-up, Drew has compiled a 29-1 record this season heading into the SD4 District Tournament.
February 10-16
Marie Tolmachoff
Silverton
Girls Swimming
At the district meet, Marie placed first in 100 Breaststroke, first in the IM Relay, and first in the 200 Freestyle Relay.
Kaiona Menguita
East Linn Christian
Boys Basketball
Set a school record with 10 3-pointers in a win over Umpqua Valley Christian, then hit 6 more 3-pointers at Monroe. For the week, he scored 57 total points.
February 17-23
Kaitlyn Dobler
Aloha
Girls Swimming
Broke the national high school record in the 100-yard Breaststroke with a time of 58.35 seconds.
Jacob Folsom
Sherwood
Boys Swimming
Placed first in 200 Freestyle and second in the 100 Freestyle at the OSAA State Championships.
Feb.24 - March 1
Emma Baertlein
Oregon City
Wrestling
Finished a 22-1 championship season with a 3-0 decision to win her first OSAA state title.
Santos Cantu
Crescent Valley
Wrestling
Became the 39th wrestler in state history to win four state titles, pinning his opponent 44 seconds in the 2nd round for the win.

Les Schwab Tires Team of the Month
About This Award
Each month throughout the school year (September through May) Les Schwab Tires and the OSAA will recognize a varsity team of the month for each of the six classifications. Each winning team will be chosen based on performance, dedication in the classroom, and service to the community.
The Les Schwab Tires Team of the Month will be selected from nominations. To nominate a team for consideration, please fill out the form below. The deadline is the 25th of each month (i.e. September deadline is September 25).
Each winner of the Les Schwab Tires Team of the Month award will receive a commemorative trophy and $100 will be donated to the team's program, courtesy of Les Schwab Tires. The winning teams will also be celebrated by the their local Les Schwab Tires store. Winners will be announced on the OSAA website and across OSAA social media platforms.
2018-2019 Team of the Month Winners
2019-2020 Team of the Month Winners
Month
Classification
School
Activity
Performance Details
September 2019
6A
West Salem
Girls Soccer
The Titans finished the month unbeaten with a 5-0-2 record, which included ending Jesuit's 43 game win streak. The team holds a 3.75 cumulative GPA. The team values are community, resiliency and hard work. The girls are active in school, supporting their fellow student-athletes at their games.
5A
Scappoose
Boys Cross Country
The Indians finished the month ranked 7th in the OSAAtoday Coaches Poll. From the nomination: "Our team values academics. We all support our teammates inside the classroom to get good grades. The sense of community on this team is amazing and it makes everyone feel like they belong, matter how fast they are."
4A
Molalla
Boys Cross Country
The Indians flat out get it done in the classroom and in the community. The team has a 3.675 cumulative GPA. They are committed to creating opportunities for elementary, middle and high school cross country in Molalla. The Middle school program is growing as a direct result of coach and team commitment. They have also ensured elementary aged student-athletes will have 3 opportunities to compete this season, as well.
3A
Oregon Episcopal
Boys Soccer
The Aardvarks enter the final match of the month undefeated with a 5-0-1 record and ranked 2nd in the OSAAtoday Coaches Poll. They are high achievers in the classroom with a 3.54 cumulative GPA. The team has also served as leaders in their community, specifically working with the school's 3 middle school teams. The seniors also support the 2nd Grade OES team.
2A
Kennedy
Volleyball
The Trojans finished the month with an 18-1 record and ranked 1st in the OSAAtoday Coaches Poll. The team boasts 6 girls with 4.0 GPAs and an has a 3.65 cumulative team GPA. Additionally, the girls volunteered their time cleaning streets and tables, emptying trash, working in food and information booths during the annual Mt. Angel Oktoberfest.
1A
Imbler
Volleyball
The young Panthers, with no seniors, have pushed thorugh struggles of player shortages. A fellow student nominated the team, writing: "Their accomplishments are marked beyond the score at the end of a game. The girls all have a very high GPA and are all very involved in community outreach organizations outside of sports."
October 2019
6A
McMinnville
Volleyball
The Grizzlies went 9-1 in the month, securing the Pacific Conference championship for the first time in 15 years. The team earned Academic All-State honors with a 3.77 cumulative GPA. They also started a "No one eats alone" day once a week where all members of the program wear team gear and walk the halls looking for students who are eating alone. If the student wants, our players sit down and spend some time just hanging out with them. They also invite the student to their games to make a positive connection.
5A
North Eugene
Volleyball
North Eugene volleyball held their second annual Fight Like Nancy breast cancer awareness match and auction on Oct. 15 vs Thurston High School, raising over $8,000 for the Oregon Cancer Foundation. Nancy is the mother of current team member Emily Collie and lost her battle with the disease almost two years ago. The slogan used is a reminder to continue to work hard, be kind, and live life to the fullest every day.
4A
Banks
Volleyball
At the suggestion of Banks head coach Aubrey Rue, the Braves and Valley Catholic teamed up to raise over $4,000 for three women battling breast cancer - a former Banks volleyball coach, the mother of a Banks player, and the mother of a Valley Catholic player. The teams designed t-shirts that incorporated Brave and Valiant and sold them prior to their match on October 17.
3A
Warrenton
Volleyball
The Warriors posted an undefeated league season, winning their second consecutive Coastal Range League Championship. In addition to their efforts on the court, the varsity team posted an outstanding 3.52 team GPA. Many members of the team pack holiday meals and wrap gifts during the holiday season. In addition, the entire program holds a 4-day summer camp where all the girls volunteer their time to help give back to the youth in our local region.
2A
Toledo
Football
Currently sitting at 7-1, the Toledo Boomers are having a successful season on the field. However, they were nominated for their attitude and actions off the field. From Central Linn's head coach: "Toledo's Football team came to our school to play us. Their team was full of respect, class, and courage when we played them. Not only did they win the game by a large margin, they were great sports throughout the game and afterward. When they cleared the field, they came over to our stadium and cleaned up trash on the ground that fans had left. I was completely take a back by this action. That shows a team that is doing great things for the community at large and I believe they need to recognized for this."
1A
Crow
Volleyball
With having no seniors and only two juniors, the Cougars made it to playoffs. This girls give great effort on and off the court.The team members often practice their skills during lunch. In the classroom, their combined GPA is high, with many team members being straight A students. They are also committed to the community, with several also participating in cheer, a part of the school's FFA program, members of the ASB, and one player even competes in archery.
November 2019
6A
Bend
Cross Country
The Lava Bears program had 148 athletes on the team this fall. The girls team placed 11th and the boys team 18th at the 6A State Championship. The boys team is 4th in Academic All-State. The program volunteered to pick up litter throughout the community with a litter pick up run. The team also hosted the Oxford Classic meet, welcoming 29 teams to participate. They also volunteered at the Bigfoot 10K to support community runners. The race raises money to support all Central Oregon XC teams.
5A
Crescent Valley
Girls Soccer
The Raiders won their second straight 5A State Championship, shutting out their last 8 opponents. They continue to excel in the classroom posting a 3.7 team GPA, 6th best for Academic All-State. In addition to working with Special Olympics, the program also continues to raise awareness and money for Project H.E.R., a local breast cancer support foundation.
4A
Philomath
Boys Cross Country
The Warriors not only won the 4A State Championship, they also had the top team GPA for all 4A cross country teams in the state. In fact, six of the boys who raced at state have perfect 4.0 GPAs. And all seven boys registered lifetime best times at state to upset Sisters for the team title.
3A
Burns
Girls Cross Country
The Hilanders won the 3A State Championship for the first time in school history. They qualified for Academic All-State with a 3.78 cumulative GPA. The school AD expressed: "Our girls are wonderful assets to our school in many ways, they are helpful in the classrooms, respectful and always ready to participate in a positive manner. They are an inspiration to many on how hard they work on and off the course. They have dedicated a large amount of their time this year to their team in order to reach their goals of winning our first ever state title."
2A
Central Linn
Girls Cross Country
The Cobras won their league championship for the first time since starting the program 5 years ago. The team holds a GPA over 3.8. Seven of the eight runners also played on the varsity girls soccer team. In addition, the girls are also active in FFA, Leadership and Band.
1A
Veritas
Boys Cross Country
Despite representing the smallest school, the Vanguard finished 7th at the State Championships. They are also the top Academic All-State team with a 3.86 cumulative GPA. The team helped run the Champoeg Middle School meet this fall, while also supporting Loads of Hope and Operation Christmas Child.
December 2019
6A
Central Catholic
Football
The Rams won the state title 49-28. In the classroom, they held a 3.4 cumulative GPA. The team is also dedicated to serving others. For example, the team's seniors have given 3,000+ hours of community service during their time at CCHS.
5A
Hillsboro
Girls Basketball
The Spartans finished the month with a 6-3 record and a #8 OSAA Ranking.
4A
Seaside
Boys Basketball
The Seagulls finished the month with an 8-1 record and #3 ranking in the OSAAtoday Coaches Poll.
3A
Catlin Gabel
Boys Soccer
The Eagles finished the season with a perfect 19-0 record, culiminating with a state championship. Academically, all team members are on-track to attend four-year colleges. The team has done community work with Special Olympics Oregon, Explorer Post 58, Red Cross blood drives, and THRIVE, an organization to support refugee youth.
2A
Culver
Wrestling
The Bulldog wrestling program continued its storied tradition with a win in the 16-team Culver Invitational. The team remains ranked #1 in the OSAAtoday Coaches Poll. Off the mat, the team works hard academically and held a Christmas Tree Fundraiser for the community.
1A
Elgin
Girls Basketball
The young Huskies finished the month with a 7-2 record. The team is very active in school, with several of the students holding officer positions in such groups as FFA, FBLA, and the Associated Student Body.
January 2020
6A
David Douglas
Boys Basketball
The Scots, along with the girls basketball team,have made a commitment to promote literacy in David Douglas schools. To combat the risk of illiteracy for students from low-income households, they developed a program called "Scots Readers," which serves 2nd graders in the district. Students are given books, posters, t-shirts and meet with our varsity basketball players about the importance of reading.
5A
Hood River Valley
Swimming
This is the 2nd year in a row the swim teams have offered free community swim lessons on Friday nights in January. The local pool's Friday night swims are only $1 and it attracts many lower income families in the area. The lessons are a way that the Eagles give back to their community. Both the boys and girls teams participate and work together to help teach the community how to swim.
4A
Gladstone
Dance/Drill
The Gladstone Galdettes completed the fall season with an abundance of success, winning in Small Pom at each competition, including the title for the first time from the DDCA Championships. Off the dance floor, the team participates in a variety of clubs like National Honors Society and Key Club, take honors classes, and 6 of the 11 dancers are on student senate.
3A
Riverdale
Boys Basketball
The Mavericks are off to a 13-3 record, currently ranked #6 in the OSAA 3A classification. The team boasts a strong 3.73 cummulative G.P.A. There has been a tremendous improvement on the court from last season and large program turnout this season, requiring a second JV2 boys team.
2A
Grant Union
Boys Basketball
The Prospectors are currently 6-1 in January and are atop the Blue Mountain Conference standings. The team has an average 3.3 GPA. They give back by doing the SEI clean up day and donating time to Salvation Army.
1A
Trinity Lutheran
Girls Basketball
Trinity Lutheran has not had a girls basketball team in over 4 years. The new girls team made up of mostly underclassmen are now playing a varsity schedule and had initial goals of just achieving a winning record for the season. However, the Saints are 9-3 in league and now are eyeing a league tournament birth and entrance into the 1A State Playoffs bracket. Off the court, the Saints continue to get it done in the classroom, averaging a 3.98 GPA as a team.
February 2020
6A
Barlow
Boys Basketball
The Bruins went 7-0 during the month, securing the Mt. Hood Conference title. Additionally, they passed two milestones: head coach Tom Johnson won his 600th game and Jesse White became the highest scorer in school history. Off the court, the team holds a 3.68 cumulative GPA. They also partnered with rival Gresham on 2/14 to collect socks to give to the local community through the Snowcap organization.
5A
Silverton
Swimming
The Foxes have stood out with their kindness and sportsmanship. Over and over, they have been recognized by opposing parents and coaches for their support of Special Olympic athletes, including at the OSAA State Championships. In the pool, the girls set three relay school records and two individual school records.
4A
Philomath
Girls Basketball
The Warriors went 6-1 in February and enter the State Championships as the #1-ranked team. The holds a 3.72 cumulative GPA. In the community, they volunteered on Martin Luther King, Jr. day at Philomath Community Services. The team also holds an annual youth girls basketball camp.
3A
Dayton
Wrestling
The Pirates qualified nine wrestlers for the state meet, earning a second place trophy. Two team members won individual state titles. Off the mat, the team volunteers with the kids wrestling club through coaching, mentoring, and helping with fundraising. A core ethic of the team is helping the next group of kids coming through. The team is active in other school activities, including the award-winning FFA and FBLA programs.
2A
Rogue River
Wrestling
The Chieftains won the district title for the first time since 1968, sending 9 wrestlers to compete at state. The team also holds a 3.75 combined GPA. The team helps with the Circus Of Screams in Eagle Point for a dozen evenings in October. They also help coach the Rogue River Mat Club.
1A
Joseph
Boys Basketball
Joseph boys basketball has overcome adversity this season. Their gym caught fire and burned down, causing them to lose their home court the rest of the season. When their games were cancelled the weekend after the fire, the boys traveled to the Imbler vs. Elgin game to thank the schools for their donations. Despite the fire, the team went 9-2 in Februrary and advanced to the Quarterfinals of the State Championships. Throughout the season, the boys on the team showed humility and great sportsmanship, learning the true value of community and have demonstrated resiliency, maturity, and are a true class act.
March 2020
6A
Canby
Dance/Drill
5A
Hood River Valley
Speech
4A
Valley Catholic
Dance/Drill
3A
Oregon Episcopal
Boys Basketball
2A
Bandon
Girls Basketball
1A
Crane Union
Girls Basketball
April 2020
6A
South Salem
Baseball
5A
North Bend
Band
The band had been working extremely hard preparing for the upcoming District and State competition. They were also planning on traveling to Southern California to play at several venues along with sight seeing in the area. Unfortunately, the trip was cut short. Coach Amber Yester does an amazing job with the band, playing at all home football and basketball games. The band also goes beyond playing at traditional games, playing at other sporting events such as Soccer, Volleyball, and Cross Country meets.
4A
Klamath Union
Choir
3A
South Umpqua
Girls Basketball
2A
Reedsport
Baseball
A teacher at the school who submitted the nomination writes: "Coming into the 2020 season, the Brave had won five consecutive league titles. They had an opportunity to not only win their league, but possibly a state championship. The team has 7 seniors who are missing their final opportunity to compete this year. As a group they are respectful, polite, and kind in the classroom and in general. They are very good students. The team has spent many hours working on community service, and fundraising this year."
1A
Prairie City
Boys Basketball
May 2020
6A
Bend
Baseball
5A
Scappoose
Boys Track & Field
4A
Woodburn
Girls Tennis
3A
Riverdale
Boys Golf
2A
Toledo
Boys Basketball
1A
Willamette Valley Christian
Girls & Boys Basketball
The OSAA Cup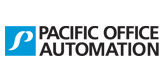 Presented by Pacific Office Automation
Updated 05/21/2020

Results for the 2019-20 OSAA Cup presented by Pacific Office Automation
6A

#
School
Pts
1
Jesuit
2597.75
2
West Linn
2082.35
3
Sherwood
1977.5
4
Grant
1859.5
5
Cleveland
1807.5
6
Summit
1725
7
Central Catholic
1724
8
Lincoln
1632.1
9
Wilson
1524.6
10
Bend
1502.5
11
Tualatin
1467.5
12
Tigard
1441.25
13
Clackamas
1440.25
14
Newberg
1415
15
Lakeridge
1396.25
16
Sunset
1356.25
17
S. Eugene
1332.95
18
St Mary's Acad.
1326.25
19
Canby
1291.25
20
Mountain View
1283.75
21
McMinnville
1232.5
22
Mountainside
1225
23
Franklin
1143.75
24
Sheldon
1068.75
25
Oregon City
1061.25
26
Roseburg
1035
27
Westview
1017.5
28
Forest Grove
1017
30
Barlow
984
29
Glencoe
970
31
McNary
962.5
32
West Salem
956.25
33
Grants Pass
949.6
34
Century
932.5
35
Lake Oswego
869
36
Beaverton
867.5
37
Centennial
862.5
38
S. Salem
817.75
39
N. Medford
812.5
40
Sandy
744.75
41
Aloha
742.5
42
Liberty
736.25
43
Reynolds
680
44
Jefferson (PDX)
649
45
Madison
612.5
47
S. Medford
575
46
McKay
572.5
48
Benson
497.5
49
S.ridge
452.5
50
Roosevelt
443
51
David Douglas
395
52
Sprague
385
53
Gresham
352.5

6A
5A

#
School
Pts
1
Wilsonville
2968.75
2
Crescent Valley
2550
3
Hood River Valley
1972.5
4
Silverton
1958.75
5
La Salle Prep
1890
6
N. Bend
1867.5
7
Ashland
1811.25
8
Corvallis
1811.25
9
Pendleton
1790
10
Crater
1708.75
11
Thurston
1591.25
12
Churchill
1525
13
Ridgeview
1486.25
14
West Albany
1483
15
Redmond
1428
16
Hillsboro
1257.5
17
Crook County
1151.75
18
The Dalles
1075
19
Parkrose
1062.5
20
Scappoose
1038.75
21
S. Albany
1025.5
22
Lebanon
947.5
23
Dallas
860
24
N. Eugene
805
25
Willamette
785.5
26
Putnam
712.5
27
Springfield
705
28
Eagle Point
630
29
Central
572.5
30
Milwaukie
570
31
N. Salem
447.5
32
St Helens
385

5A
4A

#
School
Pts
1
La Grande
2385.75
2
Valley Catholic
2200.75
3
Philomath
2153.5
4
Baker
1855.25
5
Sweet Home
1830
6
Marist Catholic
1814
7
Hidden Valley
1672.75
8
Newport
1607.5
9
N. Marion
1434.25
10
Molalla
1414.25
11
Tillamook
1315
12
Stayton
1281.5
13
Marshfield
1267.25
14
Sisters
1249.5
15
Gladstone
1227.75
16
Klamath Union
1214
17
Cottage Grove
1204
18
Banks
1153.75
19
N. Valley
972.75
20
Cascade
955
21
Woodburn
924
22
Astoria
917.75
23
Phoenix
909.5
24
Seaside
885
25
Henley
854.5
26
Siuslaw
795
27
Ontario
784.5
28
Estacada
630
29
Junction City
625
30
Madras
600
31
Elmira
565
32
Corbett
557.5
33
McLoughlin
500
34
Mazama
340

4A
3A

#
School
Pts
1
Santiam Chr.
2050
2
Burns
1932.5
3
Cascade Chr.
1866.25
4
St Mary's Sch.
1842.5
5
Oregon Episcopal Sch.
1425
6
Catlin Gabel
1395
7
Salem Acad.
1310
8
Yamhill-Carlton
1255
9
Warrenton
1205
10
Sutherlin
1187.5
11
Harrisburg
1137.5
12
S. Umpqua
985
13
Blanchet Catholic
966.25
14
Vale
935
15
Westside Chr.
932.5
16
Riverdale
892.5
17
Scio
875
18
Horizon Chr. (Tual)
836.25
19
Creswell
835
20
Amity
812.5
21
Portland Adv. Acad.
807.5
22
Rainier
800
23
Riverside
792.5
24
Brookings - Harbor
775
25
Umatilla
752.5
26
Clatskanie
725
27
Dayton
712.5
28
Willamina
697.5
29
Taft
622.5
30
Nyssa
617.5
31
Pleasant Hill
597.5
32
La Pine
546
33
Colton
535
34
De La Salle N. Catholic
510
35
Irrigon
425
36
Douglas
405

3A
2A

#
School
Pts
1
Kennedy
1607.5
2
Enterprise
1105.5
3
Oakland
1040
4
Culver
1002.5
5
Central Linn
987.5
7
Union
955
9
Coquille
888.75
8
Lost River
875
10
Grant Union
860
11
Jefferson
855
12
Western Chr.
846.25
13
Monroe
837.5
14
Knappa
820
15
Heppner
810
16
East Linn Chr. Acad.
783.75
17
Portland Chr.
767.5
18
Bandon
755
19
Toledo
742.5
20
Delphian
660
21
Glide
655
22
Lowell
655
23
Santiam
645
24
Pilot Rock
622.5
25
Weston-McEwen
620
26
Bonanza
575
27
Neah-Kah-Nie
575
28
Columbia Chr.
540
29
Nestucca
537.5
6
Vernonia
525
31
Stanfield
512.5
32
Chemawa
470
33
Lakeview
467.5
34
Faith Bible
455
35
Gaston
455
36
Myrtle Point
450
37
Reedsport
437.5
38
Gervais
432.5
39
Regis
425
40
Oakridge
420
41
Waldport
412.5
42
Canyonville Chr. Acad.
400
43
Milo Adv. Acad.
400
44
Illinois Valley
330
45
Gold Beach
325
46
Sheridan
300
47
Mannahouse Chr. Acad.
267.5
48
Butte Falls
-352.5
49
Crater Lake Char. Acad.
-500
50
Rogue River
-690

2A
1A

#
School
Pts
1
St Paul
1313
2
Triad
1130
3
Powder Valley
1072.5
4
Crosshill Chr.
1047
5
Perrydale
1040
6
St Stephens Acad.
947.5
7
Crane
906.25
8
Hosanna Chr.
892.5
9
Joseph
873.75
10
Adrian
855
11
N. Clackamas Chr.
820
12
Trinity Lutheran
806.5
13
Damascus Chr.
790
14
Days Creek
745
15
Veritas
740
16
Ione
675
17
Country Chr.
642.5
18
Dufur
630
19
N. Douglas
630
20
Pine Eagle
620
21
S.west Chr.
602.5
22
Elkton
595
23
Rogue Valley Adv.
595
24
N. Lake
581.25
25
Prairie City
580
26
Trinity Acad.
577.5
27
Horizon Chr. (HR)
550
28
Umpqua Valley Chr.
545
29
Camas Valley
542.5
30
Elgin
542.5
31
Jordan Valley
542.5
32
Mapleton
542.5
33
C.S. Lewis Acad.
540
34
Alsea
537.5
35
Open Door Chr. Acad.
535
36
Siletz Valley
535
37
Willamette Valley Chr.
532.5
38
Imbler
525
39
Echo
522.5
40
McKenzie
480
41
Cove
460
43
Central Chr.
455
44
Livingstone Adv. Acad.
455
45
Paisley
450
30
Falls City
437.5
47
Life Chr.
437.5
48
Riddle
425
49
Triangle Lake
425
50
Gilchrist
412.5
51
Sherman
412.5
52
Mohawk
410
53
S. Wasco County
405
54
Arlington
400
55
Burnt River
400
56
Cascades Acad.
400
57
Crow
400
58
Dayville
400
59
Grand View Chr. Acad.
400
60
Huntington
400
61
Jewell
400
62
Kings Valley Char.
400
63
Long Creek
400
64
Monument
400
65
New Hope Chr.
400
66
Oak Hill Sch.
400
67
Pacific
400
68
Portland Waldorf
400
69
Powers
400
70
Prospect
400
71
Ukiah
400
72
Valor Chr.
400
73
Condon
362.5
74
Wallowa
355
75
Nixyaawii
340
76
Chiloquin
325
77
Eddyville Char.
325
78
Glendale
325
79
Harper
300
80
Mitchell
300
81
Oregon Sch. F/T Deaf
300
82
Spray
300
83
Yoncalla
300
84
Griswold
237.5
85
Wheeler
200
86
Four Rivers
100

1A
About This Award
The OSAA Cup began in 1999 as a way to recognize overall excellence by schools in academics, activities and athletics. The award honors a school's students, teachers, coaches and the entire school community. The Oregonian sponsored the cup from 2002-2017. The cup is currently sponsored by Pacific Office Automation as part of their increased focus on supporting Oregon's high school community.
Schools earn points based on their participation and finish in OSAA State Championships and for Top 10 finishes in the OnPoint Community Credit Union Academic All-State Program. A sportsmanship component, whereby schools are awarded points each season for having no ejections, is included as well. The points are updated and released at the end of Fall and Winter seasons and totaled at the end of the year. The school earning the highest points in each classification receives a commemorative trophy from Pacific Office Automation and the OSAA.
OSAA Cup Point System
The OSAA Cup recognizes overall school excellence in academics, activities, athletics and sportsmanship. The guiding force behind these point breakdowns is that every school that has a team or individual qualify for our state championships deserves point recognition. The amount of points is meant to be equitable across all activities with differences based on the number of teams and/or individuals participating. Teams that win a state championship will earn the same points regardless of the activity.
Academics
Schools receive points for having teams participate in the OnPoint Community Credit Union Academic All-State program. Schools receive 25 points for a team with a 3.0+ average but not in the Top 10. Schools with teams in the Top 10 in an activity receive points using the scoring breakdown listed above. The overall winner in an activity receives 200 points. Schools with teams that finish atop a classification but not overall receive 175 points. Ties for the overall winner or first place in a classification are awarded the same points. All other ties are split between the places. 50% of all academic points earned will be counted toward the final OSAA Cup standings.
Sportsmanship
A sportsmanship component was added to the calculations in 2001-2002. Schools receive 200 points per season (Fall, Winter, Spring) for having no ejections. 100 points is subtracted from a school's total for each varsity ejection of a player or coach.
Scoring for Team Sports, Individual Sports, and Activities with Team Standings
Single Placings
| | |
| --- | --- |
| 1st Place | 200 Points |
| 2nd Place | 150 Points |
| 3rd Place | 140 Points |
| 4th Place | 120 Points |
| 5th Place | 110 Points |
| 6th Place | 100 Points |
| 7th Place | 90 Points |
| 8th Place | 80 Points |
| 9th Place | 75 Points |
| 10th Place | 70 Points |
| 11th Place | 65 Points |
| 12th Place | 60 Points |
| | |
| --- | --- |
| 13th Place | 50 Points |
| 14th Place | 45 Points |
| 15th Place | 40 Points |
| 16th Place | 35 Points |
| 17th+ Place | 25 Points |
Grouped Placings
| | |
| --- | --- |
| 3rd-4th Places | 130 Points |
| 5th-8th Places | 95 Points |
| 7th-8th Places | 85 Points |
| 9th-16th Places | 55 Points |
Individuals in Individual Activities
Each individual who qualifies for the state championships in Cross Country, Swimming, Wrestling, Speech, Solo Music, Golf, Tennis, and Track & Field receives an automatic 10 points for his/her school, up to a maximum of 25 points for a school in an activity. Relay teams in Swimming and Track & Field get 10 points total, not 10 per relay member. Individual participants in Golf and Cross Country can earn additional points for a high finish, (30% of what a team would earn for that place in that event.) For example, an individual placing first in a golf championship receives 60 points for his/her school (60 points is 30% of 200 points.)
Leveling the Playing Field
| | | | |
| --- | --- | --- | --- |
| | Fall | Winter | Spring |
| 6A | 10 | 24 | 42 |
| 5A | 10 | 24 | 40 |
| 4A | 9 | 21 | 36 |
| 3A | 7 | 15 | 24 |
| 2A | 6 | 12 | 21 |
| 1A | 4 | 10 | 12 |
Similar to scoring systems in other states, we don't want the winning school to just be the school that offers the most activities. For this reason we limit the number of events for which a school can earn points each season (Fall, Winter, and Spring). Once a school has reached the maximum number of events in a particular season, we delete the events in which they scored the least amount of points to reach the maximum number. Limits vary by classification as many schools in lower classifications don't offer every activity. For example a 5A school earning points in 12 different activities in the Fall will have its two lowest point totals dropped for that season. Dropped points from one season can be applied to another season up to the maximum number of activities.
Past Cup Winners
2018-19 - Jesuit, Wilsonville, Valley Catholic, Oregon Episcopal School, Kennedy, St. Paul
2017-18 - Jesuit, Summit, Valley Catholic, Cascade Christian, Kennedy, Joseph
2016-17 - Jesuit, Summit, North Bend, St. Mary's School, Kennedy, Crosshill Christian
2015-16 - Jesuit, Summit, Scappoose, St. Mary's School, Kennedy, Hosanna Christian
2014-15 - Jesuit, Summit, Valley Catholic, Blanchet Catholic, Burns, Adrian
2013-14 - South Salem, Summit, North Bend, Valley Catholic, Portland Christian, Triad School
2012-13 - Jesuit, West Albany, La Salle Prep, Valley Catholic, Portland Christian, Triad School
2011-12 - Jesuit, Summit, Sisters, Valley Catholic, East Linn Christian, Triad School
2010-11 - Jesuit, Marist, Philomath, St. Mary's, Riverdale, The Triad School
2009-10 - Jesuit, West Albany, Marist, Santiam Christian, St. Mary's, The Triad School
2008-09 - Jesuit, Summit, Marist, Santiam Christian, St. Mary's, The Triad School
2007-08 - Jesuit, Crescent Valley, Marist, Santiam Christian, St. Mary's, The Triad School
2006-07 - Jesuit, Crescent Valley, Marist, Burns, St. Mary's, The Triad School
2005-06 - Jesuit, Marist, Santiam Christian, The Triad School
2004-05 - Jesuit, Marist, Santiam Christian, Damascus Christian
2003-04 - North Medford, Marist, Santiam Christian, Wallowa
2002-03 - (tie) Grant/Sheldon, La Grande, Santiam Christian, Damascus Christian
2001-02 - Sheldon, Wilsonville, Santiam Christian, Ione
2000-01 - (tie) Crescent Valley/Klamath Union, La Grande, Santiam Christian, Ione
1999-00 - Jesuit, Marist, Santiam Christian, Ione
Previous Results
Select a school year from the drop-down list above to view a past year's results.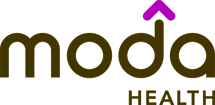 Moda Health Player of the Game /
Athlete of the Meet
2019-20 Moda Heath Scholarship Recipients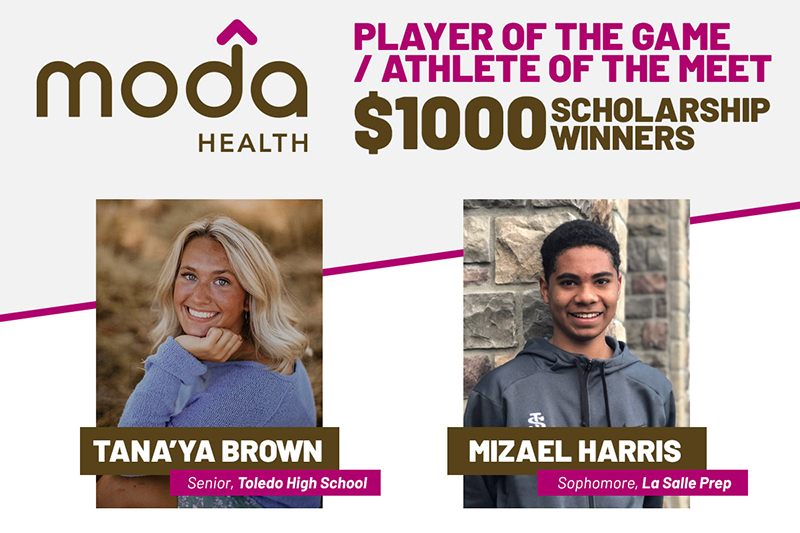 Tana'ya Brown - Toledo High School
Tana'ya Brown is a multi-sport athlete, participating in volleyball, basketball, and softball. She earned the recognition of being an Iron Boomer, which celebrates students participating in twelve different seasons while at Toledo High School. Tana'ya stands out due to her attitude in the face of adversity. During each of the last two years, she tore her Anterior Cruciate Ligament (ACL) playing basketball. Despite being unable to play, she still attended every practice and game to cheer on her teammates as they advanced to the State Championships. Tana'ya continued this practice into softball season, even knowing she was unable to step on the field. In the classroom and community, she also displays exemplary credentials. Tana'ya graduated as Valedictorian while earning a green cord, which recognizes over 100 hours of community service. Tana'ya has plans to attend Oregon Coast Community College in Newport.
Mizael Harris - La Salle Catholic College Prep
Mizael Harris was selected Player of the Game in the 5A Boys Soccer State Championship game, leading his team with two goals in a 2-1 victory. Being just a sophomore, Mizael has drawn on former teammates and his father in order to establish an effective, compassionate, and determined leadership style for his team and school community. He participates in a program that welcomes and supports incoming La Salle freshmen. Mizael is also active in the school's Black Student Union, which uses organized events to speak on inequalities to make positive societal change. In addition, he volunteers at the St. Francis Dining Hall. When the pandemic hit, Mizael worked to encourage local middle school students to aspire to attend college. He also recorded himself reading children's books to provide programming for teachers at a local elementary school. Both schools serve a lower income population.
Moda Health Player of the Game / Athlete of the Meet
2019-20 Recognized Players and Athletes
The Moda Health Players of the Game and Athletes of the Meet are announced at the conclusion of each state championship event.
Cross Country State Championships
6A - Boys

Aidan Palmer, Franklin HS


5A - Boys

Evan Holland, Ashland HS


4A - Boys

John Peckham, Sisters HS


3A - Boys

Henry Coughlan, Enterprise/Joseph/Wallow HS


2A/1A - Boys

Seth Bergeron, St. Stephen's Academy

6A - Girls

Fiona Max, Summit HS


5A - Girls

Madiline Nason, Corvallis HS


4A - Girls

Ella Thorsett, Sisters HS


3A/2A/1A - Girls

Lila Fenner, Catlin Gabel School

Volleyball Championship Final Matches
6A

Ella Masingale, Jesuit HS
Mia Jordan, Central Catholic HS


5A

Clarissa Kline, Wilsonville HS
Rylee Troutman, Ridgeview HS


4A

Allie Merz, Valley Catholic HS
Bailee Hartsook, Sweet Home HS

3A

Bryndal Olson, Creswell HS
Emily Bourne, Santiam Christian HS


2A

Sophia Carley, Kennedy HS
Sydney Northern, Central Linn HS


1A

Isabelle Wyss, St. Paul HS
Keanna Bingham, Powder Valley HS

Soccer Championship Final Games
6A - Boys

Alex Gignon, Summit HS
Andrew Reed, Franklin HS


5A - Boys

Joseph Friedman, Wilsonville HS
Mizael Harris, La Salle Prep


4A - Boys

Isaac Pureco, Woodburn HS
Nolan Cramer, Stayton HS


3A/2A/1A - Boys

Felipe Rueda, Catlin Gabel School
Patrick Ruoff, Oregon Episcopal School

6A - Girls

Callan Harrington, Jesuit HS
Nedya Sawan, Mountainside HS


5A - Girls

Lindsey Antonson, Wilsonville HS
Peyton Dale, Crescent Valley HS


4A - Girls

Carla Zamora, Woodburn HS
Ella Coulombe, Marist Cathlolic HS


3A/2A/1A - Girls

Clair Williams, Catlin Gabel School
Grace Armstrong, Oregon Episcopal School

Football Semifinal / Final Games
6A

Cade Knighton, Central Catholic HS
Casey Filkins, Lake Oswego HS
Elijah Elliott, Central Catholic HS
Josh Nomie, Barlow HS
Kade Wisher, Jesuit HS


5A

Gavin Acrey, Crater HS
Porter Phillips, West Albany HS
Thomas Patterson, Silverton HS
Tyler Ennis, Crater HS
Wesley Kommer, Thurston HS


4A

Gabe Helseth, The Dalles HS
Jacob Slifka, Banks HS
Lucas Tuski, Marist Catholic HS
Nathan Reed, La Grande HS
Tanner Shook, Banks Hs

3A

David Katon, Rainier HS
Jaden Tiller, Burns HS
Marcus Fulbright, Santiam Christian HS
Marcus Fullbright, Santiam Christian HS
Sam Vidlak, Hidden Valley HS


2A

Blake Wolters, Heppner HS
Bruce Beyer, Kennedy HS
Devin Hoover, Knappa HS
Dylan Kleinschmit, Kennedy HS
Jayden Wilson, Heppner HS
Zach Young, Monroe HS


1A

Chase Joyce, Crane Union HS
Conley Martin, Adrian / Jordan Valley HS
Jared Hunt, Camas Valley HS
Michael Babcock, Adrian / Jordan Valley HS
T.J. Crawford, St. Paul HS

Swimming State Championships
6A - Boys

Kevin Keil, Central Catholic HS


5A - Boys

Charley Page-Jones, Churchill HS


4A/3A/2A/1A - Boys

Caden Shanks, Newport HS

6A - Girls

Kaitlyn Dobler, Aloha HS


5A - Girls

Francesca Criscione, Crescent Valley HS


4A/3A/2A/1A - Girls

Lizzy Cook, Catlin Gabel School

Wrestling State Championships
6A

Beau Ohlson, Mountain View HS


5A

Santos Cantu, Crescent Valley HS


4A

James Ellis, Banks HS

3A

Blake Larson, Dayton HS


2A/1A

Lane Downing, Culver HS


Girls

Emma Truax, Phoenix HS

Basketball Championships
6A - Boys

5A - Boys

Brian Goracke, Churchill HS
Dakota Reber, Wilsonville HS
David Gonzales, Silverton HS
Isaiah Gilliam, South Albany HS
Kevin Sanchez, Crook County HS
Luke Killinger, West Albany HS
Luke Smith, Willamette HS
Nate Bittle, Crater HS
TJ Zimmerman, West Albany HS


4A - Boys

3A - Boys

Austin Gabriel, Creswell HS
Benett Bos, Salem Academy
Charles Willmott, Oregon Episcopal School
Dawson Ashley, Dayton HS
Donminic Lewis, Cascade Christian HS
George Sadi, De La Salle North Catholic HS
Isaac Watcherson, Amity HS
Josh Wart, Amity HS
Kai Apo, Creswell HS
Luca Pejovic-Nezhat, Oregon Episcopal School
Luke Miller, Salem Academy
Matt McPheeters, Cascade Christian HS
Tre Foster, St. Mary's School
Tyler Spink, Dayton HS
Ubedei McGautha, De La Salle North Catholic HS


2A - Boys

Alexander Nicoli, Western Christian School
Braydon Freitag, Bandon HS
Chaz Storm, Santiam HS
Colin Thurston, Santiam HS
Colton Brownson, Oakland HS
Conner Marchant, Toledo HS
Devin Hoover, Knappa HS
Ean Smith, Coquille HS
Eli Takalo, Knappa HS
Isiah Mariscal, Columbia Christian HS
Jeremy Kistner, Coquille HS
Kanai Phillip, Knappa HS
Moritz Hartwich, Columbia Christian HS
Payton Richardson, Western Christian School
Sean White, Bandon HS


1A - Boys

Andrew Stoddard, Crosshill Christian School
Chase Murray, Joseph Charter School
Cole Dieter, Prairie City HS
Ethan Moritz, Triad School
Jace Troutman, Ione HS / Arlington HS
Jacob Shandy, Ione HS / Arlington HS
Jacob Zakharyuk, Damascus Christian HS
Masn Ferre, Joseph Charter School
Matthew Eidler, Trinity Lutheran HS
Michael Irvine, Triad School
Michah Colburn, Damascus Christian HS
Mick Schimmel, Nixyaawii Community School
Scooty Gilbert, Trinity Lutheran HS
Spencer Powers, Damascus Christian HS
Wesley Goad, Ione HS / Arlington HS
Zane Napoli-Sorg, Triad School

6A - Girls

Beaux Bruegman, Sheldon HS
Cameron Brink, Mountainside HS
Gretchen Sorenson, McMinnville HS
Halle Hageman, Mountainside HS
Hilary James, South Salem HS
Laura Erikstrup, Beaverton HS
Makayla Scurlock, Sheldon HS
McKelle Meek, Southridge HS
Taylin Smith, Liberty HS
Toni Coleman, South Medford HS


5A - Girls

Alaina Clark, Ridgeview HS
Anna Dazey, Corvallis HS
Danika Starr, Churchill HS
Ellie Croco, Lebanon HS
Jenna Albrecht, Ridgeview HS
Kayana Woodard, Crater HS
Rhyan Mogel, La Salle Prep
Riley Traeger, Silverton HS
Sevennah Van De Reit, Corvallis HS
Sydney Burns, Wilsonville HS
Taylor Edwards, Lebanon HS
Tiara Bolden, Churchill HS


4A - Girls

3A - Girls

Allie Hueckman, Burns HS
Amy Dickover, Sutherlin HS
Angeni Yeo, Pleasant Hill HS
Emersyn Johnson, Vale HS
Hope Bucher, Harrisburg HS
Jadyn Vermillion, Sutherlin HS
Kaya McLean, Willamina HS
Kiersten Haines, Sutherlin HS
Kira Rankin, Willamina HS
Lexi Schofield, Brookings-Harbor HS
Matyson Siddoway, Vale HS
Mya Langley, Harrisburg HS
Olivia Sprague, Clatskanie HS
Shelby Blodgett, Clatskanie HS
Sidney Alexander, Brookings-Harbor HS


2A - Girls

Arceli Vasquez, Gervais HS
Callie Glenn, Union HS
Carly Brunner, Portland Christian HS
Drew Wilson, Coquille HS
Gemma Rowland, Central Linn HS
Isabel Vasquez, Gervais HS
Journie Canard, Portland Christian HS
Kylie Marriott, Union HS
Mirtha Lopez, Monroe HS
Morgan Baird, Coquille HS
Ryleigh Nofziger, Central Linn HS
Sophia Carley, Kennedy HS
Taylar Daggett, Union HS
Traylyn Arana, Bandon HS
Tyler Warden, Monroe HS


1A - Girls

Ally Love, Damascus Christian HS
Anabelle Davidson, St. Paul HS
Annie Bafford, Country Christian HS
Elana Porter, Perrydale HS
Emily Powers, Damascus Christian HS
Erin Counts, St. Paul HS
Kelsei Siegner, Crane Union HS
Kelsie Seigner, Crane Union HS
Kelsie Siegner, Crane Union HS
Kennedy Mattox, Mohawk HS
Lizzy Grandle, Country Christian HS
Nicki Derrick, North Douglas HS
Noelle Wakefield, Damascus Christian HS
Peyton Robinson, Mohawk HS
Sabriana Albee, Joseph Charter School
Sydeny Lawrence, Perrydale HS
Sydney Lawrence, Perrydale HS

OnPoint Community Credit Union Scholar Program

About This Award
OnPoint Community Credit Union sponsors the Scholar Program, recognizing Scholar Athletes and Activity Scholars who are graduating seniors at OSAA member schools.
The Scholar Program recognizes graduating seniors who have achieved a 3.50 or higher unweighted cumulative GPA and earned a varsity letter in an OSAA-sanctioned sport or competed in an OSAA-sanctioned activity. Each qualifying, graduating senior receives a certificate of achievement from the OSAA and OnPoint Community Credit Union.
A student must meet all of the respective qualifications to receive a certificate for Scholar Athlete or Activity Scholar. Graduating seniors who earned varsity letters or competed in activities during freshman, sophomore, or junior years, but not during senior year are still eligible for the Scholar Program and can receive a certificate.
All graduating seniors in the Scholar Program are eligible to apply for one of six college scholarships - two winners will receive a $5,000 scholarship and four winners will each receive a $1,000 scholarship. Winners will be selected based on success in the classroom, leadership in the community, how participating in OSAA activities has either taught them a lesson or helped them achieve their goals and two letters of recommendation.
The 2021 Scholar Program scholarship application period will open in the Spring. If you have questions, please contact [email protected].
Scholar Program Qualifications, Students Must:
Scholar Athletes
Be a graduating senior
Have a cumulative GPA of at least 3.50
Have represented an OSAA full member school in at least one of the following OSAA sanctioned sports:

Football
Volleyball
Soccer
Cross Country
Basketball
Swimming
Wrestling
Baseball
Softball
Track & Field
Tennis
Golf

Have received a varsity letter in at least one of the sports listed above at any point during his/her high school career
Activity Scholars
Be a graduating senior
Have a cumulative GPA of at least 3.50
Have represented an OSAA full member school in at least one of the following OSAA sanctioned activities:

Dance/Drill
Cheerleading
Band
Orchestra
Choir
Solo Music
Speech

Have competed at either a state qualifying event or in the OSAA State Championships in at least one of the activities listed above at any point during his/her high school career
2020 Scholarship Winners
Read more about the scholarship winners
here
.
$5,000 Scholarships: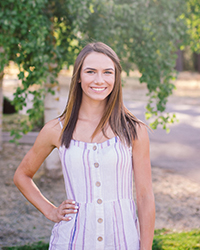 Hailey Lewetag - North Salem High School
Hailey made Honor Roll all four years, while taking AP, IB and honors courses. As she excelled academically, she also won 5A state titles in the 800-meter race and as the anchor for the 4x400 relay in 2019, among other running achievements. Lewetag, who was once a foster child herself, has provided support for others in foster care by passing out gifts to local kids around the holidays for the last three years. Last year alone, she delivered 250 gifts to Marion County and 200 to the Yamhill County Department of Human Services. She will attend Portland State University and run for their track and field team.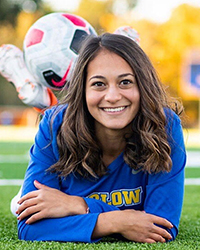 Rachel Maness - Barlow High School
Rachel is a mental health advocate who raises funds, participates in community events, and helped create Challenge Day at Barlow to shed light on the importance of mental health. Maness graduates with a 4.0 GPA while taking all honors, AP or dual credit courses, and will enter Gonzaga University with 58 college credits. As a soccer player at Barlow, she says the lessons she learned on the field will help her succeed as she pursues a career in nursing.
$1,000 Scholarships: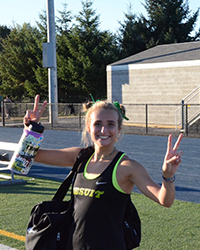 Kaitlyn Auth - Jesuit High School
Kaitlyn is the founder of Foster Sports, an organization aimed at providing foster children with access to sports equipment. To date, Auth has collected over 400 items to support foster youth. Auth made Honor Roll all four years, achieving a 4.21 weighted GPA, and helped lead Jesuit's French National Honors Society. She ran cross country and track and field for Jesuit and was team captain. She will attend Stanford University in the fall.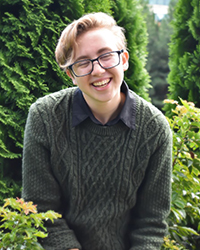 Devyn Baer - St. Mary's Academy
Devyn is a LGBTQIA+ leader who chairs advocacy groups, plans awareness events and helps St. Mary's administration draft policies about inclusion. They continue to challenge themselves academically and have found a passion for aerospace engineering. They served as captain of St. Mary's volleyball team, which they say helped them learn a lot about themselves. They plan to attend the University of Oregon.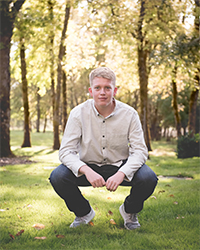 Luke Haslam - Philomath High School
Luke maintained a 4.0 GPA throughout high school while taking rigorous courses, participating in multiple activities, and actively engaging his tight-knit community. He is an Eagle Scout, AVID tutor, and an active member of student government, 4-H, the school band, choir, tennis and soccer team. Haslam is headed to flight school to become a pilot.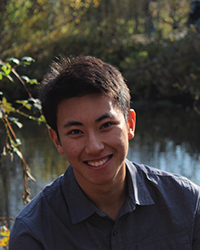 Masaki Lew - Clackamas High School
Masaki helps vulnerable people in his community and across the world. As a Boy Scout, he led his troop to help build a library for Rose Haven Domestic Violence Shelter. He advocated for homeless and food insecurity issues on the Happy Valley Youth Council, World Oregon, and as a US Youth Ambassador in Argentina. Lew achieved a 4.0 GPA and served as senior captain for the Clackamas swim team. He will attend Williams College.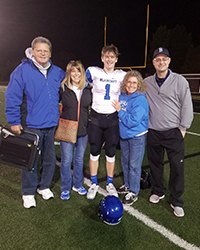 James Moore - Blanchet Catholic School
James is a natural-born leader who served as student body president, an Inspire Salem Youth Leadership Foundation representative, captain of the football, basketball and baseball team, and president of the National Honor Society, among many other roles. Moore achieved a 4.2 weighted GPA while taking AP, honors and dual credit classes. He will attend George Fox University where he will play basketball and study to become a high school teacher like his parents, aunts, uncles and grandparents.
2019 Scholarship Winners
Read more about the scholarship winners
here
.
$2,500 Scholarship:
Maren Gingerich, Canby High School
$1,000 Scholarships:
Ben Ineson, Liberty High School
Annika Marshall, Clackamas High School
Angelique Perrone, Elkton High School
Marley Salveter, Sandy High School
Henry Samuelson, Astoria High School
Frequently Asked Questions
Are letterwinners for Spring 2020 activities eligible to receive recognition as a Scholar Athlete or an Activity Scholar?
Yes, students are eligible despite the cancellation of Spring 2020 activities.

Can a student earn both a Scholar Athlete and an Activity Scholar certificate?
Yes, students are eligible to receive both certificates if he/she meets the respective criteria.

Does a student receive multiple Scholar Athlete or Activity Scholar certificates if he/she participated in multiple OSAA sanctioned sports or activities?
No, students can receive up to one (1) Scholar Athlete and/or one (1) Activity Scholar certificate.

Does a student have to participate in an OSAA sanctioned sport or activity in his/her senior year?
No, graduating seniors who earned varsity letters or competed in activities during freshman, sophomore or junior years, but not during his/her senior year, are still eligible and can receive a certificate.

Can we get certificates for students who have participated in water polo or lacrosse?
No, the Scholar Program only recognizes students who have participated in OSAA sanctioned sports or activities (see above for a listing).

What is the criteria to receive a varsity letter?
The OSAA does not determine the qualifications for students to earn letters, the determination of who letters or what constitutes a varsity letter is left up to the school.

How and when do I request certificates?
Certificates may be ordered in the spring through an online form. To request certificates, you must be logged into your OSAA website account with administrative privileges and use the order form on this page.
Certificate Order Form
This form is not open. The order form will open in the spring.

Presented by U.S. Marines

OSAA "We Are #1!" Student Section Video Contest
WHO HAS THE #1 STUDENT SECTION IN THE STATE?
Congratulations to
Grant High School
for winning the 2019-20 "We Are #1!" Student Section Video Contest.
Congratulations to
Grant High School
for winning the 2018-19 "We Are #1!" Student Section Video Contest.
Congratulations to
Grant High School
for winning the 2017-18 "We Are #1!" Student Section Video Contest.
Congratulations to
South Albany High School
for winning the 2016-17 "We Are #1!" Student Section Video Contest.
Congratulations to
Henley High School
for winning the winter 2016 "We Are #1!" Student Section Video Contest.
Congratulations to
Summit High School
for winning the fall 2015 "We Are #1!" Student Section Video Contest.
Congratulations to
Klamath Union High School
for winning the winter 2014-15 "We Are #1!" Student Section Video Contest.
Congratulations to
Hood River Valley High School
for winning the fall 2014 "We Are #1!" Student Section Video Contest.
See top videos on the
OSAA YouTube Channel
.
OSAA Sportsmanship Award

About This Award
Beginning in the spring of 2018, the OSAA Sportsmanship Committee, along with the OAOA, implemented a sportsmanship award aimed at improving the relationship between our schools and athletic officials.
One of the leading causes of the declining number of game officials is poor sportsmanship directed towards them at athletic contests. We know not all of their experiences are negative and this award gives them the opportunity to highlight those positive experiences. Officials have the opportunity to submit a form after every contest and select which team they would like to nominate.
At the end of each season, the committee chooses a winner for each sport. That program is given a banner to hang in the gym and earns 100 OSAA Cup points for their school!
Congratulations to 2019-20 Award Winners
Alsea High School - Boys Basketball
Estacada High School - Girls Basketball
Parkrose High School - Wrestling
Cleveland High School - Football
Milwaukie High School - Volleyball
Cottage Grove High School - Boys Soccer
Pleasant Hill High School - Girls Soccer

Congratulations to 2018-19 Award Winners
Wilsonville High School - Football
Oregon Episcopal School - Volleyball
St. Helens High School - Boys Soccer
Liberty High School - Girls Soccer
Triangle Lake High School - Boys Basketball
Mountain View High School - Girls Basketball
Siuslaw High School - Wrestling
North Douglas High School - Baseball
Gresham High School - Softball

OSAA Distinguished Service Award
About This Award
The OSAA Distinguished Service Award is presented to individuals and groups who, through their commitment and devotion to high school students, have made a tremendous impact on interscholastic activities. In grateful appreciation of their outstanding service and unselfish devotion to interscholastic activities, the OSAA has proudly recognized the following with its Distinguished Service Award.
| | | | |
| --- | --- | --- | --- |
| | | | |
| 2018-19 | | Clark Sanders | OAOA, Football State Rules Interpreter |
| | | | |
| 2017-18 | | Dave Sherden | OSAA Wrestling State Championship Athletic Trainer Coordinator |
| | | | |
| 2014-15 | | Eugene Mielke | OSAA Swimming State Championship Official |
| | | Stan Benson | OSAA Swimming State Championship Official |
| | | | |
| 2012-13 | | Jan Halverson | OSAA Cheerleading State Championships Director |
| | | | |
| 2011-12 | | Dave Becker | Band/Orchestra, Solo Music |
| | | Charles "Chuck" Bolton | Band/Orchestra Director |
| | | Hank Mako | Official |
| | | | |
| 2010-11 | | Clark Sanders | Football Official |
| | | Karen Meats | Volleyball Official / Commissioner |
| | | Mike Wallmark | OSAA Associate Executive Director |
| | | | |
| 2009-10 | | Marv Heater | Lifetime Achievement |
| | | | |
| 2007-08 | | Eagle Crest Resort | Golf State Championships |
| | | Dr. Thomas VanVeen | Medical Aspects of Sport Committee |
| | | | |
| 2006-07 | | Tualatin Hills Parks & Recreation District | Tennis |
| | | Osborn Aquatic Center | Swimming |
| | | | |
| | | | |
| | | | |
| 2004-05 | | Jane Berry-Eddings | Speech Championship Director |
| | | Dick Weisbrodt | Wrestling |
| | | | |
| | | | |
| 2003-04 | | Harland Yriarte | Lane Community College AD, Track Coach, Cross Country Coach |
| | | Corvallis High School | 3A Basketball Consolation Game Site, 1999-2003 |
| | | Pendleton High School | 2A Basketball Consolation Game Site, 1999-2003 |
| | | | |
| | | | |
| 2002-03 | | Howard Mayo | Commissioner, Official - Basketball |
| | | Dairy Farmers of Oregon | Academic All-State Program |
| | | | |
| | | | |
| 2001-02 | | John Hilsenteger | 26 years of service to OSAA |
| | | Delance Duncan | Wrestling |
| | | | |
| | | | |
| 2000-01 | | Gordon Tjernlund | State Choir Director |
| | | | |
| | | | |
| 1999-2000 | | Joan Arens | Volleyball Commissioner, Official |
| | | Dr. Thad Stanford | Sports Medicine |
| | | | |
| | | | |
| 1998-99 | | Virginia Yankoskie | Service to OSAA |
| | | | |
| | | | |
| 1997-98 | | David Fluaitt | Volunteer, Contributor |
| | | Wayne Gessford | Speech |
| | | Bob Burns | Contributions, State Department of Education |
| | | Ken Servas | Contributions |
| | | | |
| | | | |
| 1996-97 | | Pete Russo | 4A Wrestling |
| | | Marva Harris | Speech |
| | | Gordon McKinster | Basketball Statistician |
| | | Joe Hickey, George Walker & Staff | Glendoveer Golf Course |
| | | Bob Flood | Basketball Official, Football Commissioner |
| | | Sony Long | Tennis Contributor, 1970-96 |
| | | | |
| | | | |
| 1995-96 | | Rich Brown | 1980-1994 |
| | | Leonard Federico | 1980-1995 |
| | | George Milionis | 1980-1995 |
| | | Marv Hiebert | 1954-1996 |
| | | Coos Bay Lions Club | Boys Basketball-1955-70, Girls Basketball-1976-78, Wrestling-1990-96 |
| | | Baker City Visitors & Convention Bureau | 1974-96 |
| | | Pendleton Jaycees | 1975-96 |
| | | Salem Noon Optimists | 1979-96 |
| | | Eugene Active 20-30 | 1971-96 |
| | | | |
| | | | |
| 1994-95 | | Andi Miller | Contributor |
| | | Dr. Charles T. Weeks | 2A Basketball Tournament Director |
| | | Juanita Driskill | 1982-1995 |
| | | Jim Gibbons | 1984-1994 |
| | | Mary Richardson | Golf |
| | | | |
| | | | |
| 1993-94 | | Joan Duckering | Girls Tennis Tournament Director |
| | | Jim Flynn | Boys Tennis Tournament Director |
| | | Woody Parker | Service, 1978-1994 |
| | | Dan Duffy | Volunteer, Contributor |
| | | Boots Duffy | Softball Commissioner, Volunteer, Contributor |
| | | | |
| | | | |
| 1992-93 | | Steve Arena | KATU, Support of Athletics |
| | | Gary Hammond | Support of OSAA, Contributor |
| | | Jim Moriarty | Official, Commissioner, Football |
| | | Dr. Charles Dailey | Track Starter since 1948 |
| | | | |
| | | | |
| 1991-92 | | Bill Malflur | Support of Athletics/OSAA |
| | | Lloyd Drake | Outstanding Service and Contributions |
| | | Andy Clark | Official, Commissioner, Soccer |
| | | Leo Marty | Athletic Trainer, Suppport of Athletics/OSAA |
| | | | |
| | | | |
| | | | |
| 1990-91 | | Bill Cook | Support of Athletics, Contributor |
| | | Jerry Laurens | Official, Commissioner, Football |
| | | Don Swartz | 3A Basketball |
| | | Larry Gordon | KHPE Radio, 33 years |
| | | | |
| | | | |
| 1989-90 | | Springfield High School | Wrestling & Rally Host |
| | | Ron Pheister | PIL Athletics |
| | | Vern Mueller | Support of Athletics |
| | | Carl Cluff | Support of Athletics |
| | | | |
| | | | |
| 1988 | | Mike Popovich | Swim/Diving Championships |
| | | | |
| | | | |
| 1987 | | Sam Tosti | Official |
| | | Jim Hudson | Athletic Trainer - A Wrestling |
| | | | |
| | | | |
| 1986 | | Walter Roloff | Official, Commissioner |
| | | Chuck Hudson | A Wrestling |
| | | John Murtaugh | Basketball Brackets |
| | | | |
| | | | |
| 1985 | | John Root | AA-A Tennis Director |
| | | Gladstone High School | AA Volleyball |
| | | Bob Brett | Official, Commissioner |
| | | U.S. Bank | Sponsor |
| | | Nendels | Sponsor |
| | | Chef Francisco | Sponsor |
| | | | |
| | | | |
| 1984 | | Salem Active 20-30 Club | AAA Girls Basketball |
| | | The Dalles High School | A-B Volleyball |
| | | David Douglas High School | AAA Wrestling |
| | | | |
| | | | |
| 1983 | | Oregon City High School | AAA Volleyball |
| | | Evadne Woodside | Gymnastics |
| | | Jeff Wiens | AD, Reynolds Gymnastics |
| | | Jack Taylor | Columbia Gymnsastics |
NFHS Awards
NFHS Spirit of Sport Award
Do you have a coach, athletic administrator, administrator, contest official, trainer, student athlete, or anyone associated with interscholastic athletics who is deserving of the Spirit of Sport Award? A deserving nominee exemplifies the ideals of the positive spirit of sport that represents the core mission of education-based athletics.
NFHS Heart of the Arts Award
Nominees can be any student, adult, or group associated with a school's performing arts program that represent the core mission of education-based activities. This award may be given in a plethora of performing art disciplines including Music, Speech, Debate, Theatre, Visual Arts, Dance, Cheer and other performing arts activities.
NFHS Award of Excellence
Award recipients may be decided using a process and criteria prescribed by each individual school. Recipients may be students, teachers, coaches, administrators, support staff, officials, parents, etc. The idea is to use the certificates as a positive recognition tool for people involved with your program who have demonstrated outstanding sportsmanship, citizenship, ethics, and integrity.
Please use the press release to announce your school's recipients. Participation in this program is a simple and effective way to highlight some of the great people associated with Oregon high schools and the positive contributions they make.
NFHS Award for Outstanding Service
| | | |
| --- | --- | --- |
| 2020 | Margaret Sturza | Track & Field, Golf |
| 2019 | Matt Jarvis | OSAA Radio Network |
| 2018 | Clark Sanders | Football State Rules Interpreter |
| 2017 | Kevin Flink | OSAA Public Address Announcer |
| 2016 | Pacific Office Automation | OSAA Sponsor |
NFHS Hall of Fame - Oregon Inductees
1982
Paul McCall
McCall, who entered high school athletics as a coach in 1946, retired in 1980 after spending 22 years as director of athletics for Portland (Oregon) Public Schools – a system that includes 14 schools and nearly 25,000 students. McCall also gained recognition for a fund-raising drive that generated more than $230,000 from the community to offset the defeat of a school tax levy that threatened elimination of high school activities. He originated a program in conjunction with a medical association to provide injury clinics for coaches and school personnel, and encouraged the development of programs and funding for participation of girls long before Title IX.
1992
Danny Ainge
Ainge played football, basketball and baseball at Eugene (Oregon) North High School and was equally successful in each. In his junior football season, Ainge was named all-league, all-state and Parade all-America as a wide receiver and defensive back. In baseball, Ainge played shortstop and hit .402, .448 and .500 in his three seasons. In his eventual professional sport, basketball, Ainge led his teams to the Oregon state championship in 1976 and 1977 with a combined record of 55-1. His basketball honors were numerous, including McDonald's high school all-America. Ainge averaged more than 20 points per game at Brigham Young University and played and coached in the National Basketball Association.
1995
Mel
Renfro
Renfro was an outstanding two-sport star (football, track) at Portland (Oregon) Jefferson High School (1957-60), before his illustrious career with the Dallas Cowboys. Renfro helped the Jefferson football teams win 34 consecutive games, including two state championships and one runner-up finish. He set the Portland Interscholastic League single-game scoring record of 38 points and his season total of 242 points is also a PIL record. In track, Renfro set state records in the long jump (24-1) and low hurdles (18.9) and scored 31 points himself to help Jefferson to the 1960 track title.
2000
Steve Prefontaine
Prefontaine, who was one of the nation's most dominating track and cross country runners, broke the four-minute mile mark on nine occasions and set 14 American track records. He won two Oregon state cross country championships, as well as three state track championships. Prefontaine was named the Oregon high school athlete of the year in 1969, and continued his running career at the University of Oregon. Tragically killed in an automobile accident at age 24, his life story was told in two movies.
2004
Dr. Thad Stanford
The first person from the field of sports medicine to be inducted in the Hall of Fame, Stanford is one of the leaders in promoting health and safety to high school studentathletes. He was one of the founders of the Oregon Medical Aspects of Sports Committee and served as its chair. In 2001, Stanford was instrumental in passing Oregon legislation that required all school districts to conduct thorough pre-participation physical examinations. He was named to the NFHS Sports Medicine Advisory Committee in 1996 and served as chairman of the committee. Stanford oversaw the publication of the first and second editions of the NFHS Sports Medicine Handbook.
2006
Terry
Baker
A three-sport athlete at Portland (Oregon) Jefferson High School, Baker was best known for his work on the football field. As quarterback and tailback, he led his teams to two Oregon School Activities Association state championships while compiling a 23-0 record in his last two years. In baseball, he was a four-year letterman who led the Democrats to the 1959 state title as an all-state pitcher. He went on to play football at Oregon State University, where he won the Maxwell Award and was the first Heisman Trophy winner west of the Mississippi River in 1962.
2008
Dewey Sullivan
Sullivan is the winningest football coach in Oregon prep history, compiling a 352-84-2 win-loss record before his death near the end of the 2006 season. He ranks 12th nationally in coaching victories by an individual at one school. Sullivan coached for 42 years (1965-2006) at Dayton (Oregon) High School and won five state championships in six appearances. He led his teams to 29 postseason appearances in 30 years, including 24 in a row to end his career. A member of the Oregon Sports Hall of Fame, Sullivan registered a 36-game winning streak at one point in his career.
2012
Rod Harman
Harman has coached girls and boys swimming at three Beaverton, Oregon, schools since 1956, and has won eight state championships along the way – two boys titles and six girls titles. Harman coached 38 years at Beaverton High School, 10 years at Beaverton Aloha High School and the past eight years at Beaverton Southridge High School. His overall dual-meet record is 278-76. Harman has been named national swimming coach of the year for both boys and girls and has also coached the Beaverton High School boys water polo team to two state titles. The Harman Swim Center in Beaverton is named after him.
2015
Rick Lorenz
Rick Lorenz has coached girls volleyball in Oregon since 1976, including the past 27 years at Central Catholic High School in Portland. He previously coached 10 years at St. Mary's Academy and one year at Lake Oswego High School. Lorenz has led his teams to 10 Oregon School Activities Association state championships and 10 second-place finishes. His teams have advanced to the finals site in 32 of his 39 years coaching the sport. Lorenz has posted a 1,174-185 record (86.3 winning percentage) and his career victory total ranks eighth all-time nationally according to the NFHS' National High School Sports Record Book. Lorenz's 2011 team registered a perfect 44-0 record in the state's largest volleyball class and won a third consecutive state title. Last year, Lorenz was named National Volleyball Coach of the Year by the National High School Coaches Association (NHSCA).
2016
Joni Huntley
Joni Huntley participated in three sports at Sheridan (Oregon) High School, but track and field was her claim to fame. Huntley was a three-time state high jump champion and became the first American woman to clear 6 feet in the event as a high school senior in 1974. Huntley set national records in the high jump and 100-yard hurdles on the same day at a 1974 meet, and won state titles in the high jump, hurdles and 100-yard dash. She also competed in basketball and helped the school's volleyball team to a state title in 1973. Huntley was the first female to receive an athletic scholarship to Oregon State University, where she participated in track and field and volleyball. Huntley placed fifth in the high jump at the 1976 Olympics and won the bronze medal at the 1984 Olympics in Los Angeles. She was ranked No. 1 in the United States in the high jump five times and was in the top 10 for 13 consecutive years. Huntley is a retired kindergarten teacher and currently works in the Portland Public Schools.
2018
Dick Fosbury
Dick Fosbury revolutionized the high jump when, as a sophomore at Medford (Oregon) High School in 1963, he used his new technique which eventually became known as the Fosbury Flop. The upside-down, back-layout leap led to the extinction of the Western Roll and Scissors methods and became the universal technique in high jumping. All records around the world have been established by athletes using the Fosbury Flop. Fosbury first used the technique in 1963 at a meet in Grants Pass, Oregon, improving his best from 5-4 to 5-10. He improved to 6-5½ as a senior to set a Medford High School record and placed second in the Oregon School Activities Association state meet. Later that year, he won the Oregon State Junior Championship and the National Junior Championship in Houston, Texas, where he jumped 6-7 to set an Oregon state record for high school athletes. After Fosbury's innovative "Flop" in 1963, word quickly spread around the nation and world. In 1964, the Medford Mail-Tribune newspaper ran a photo captioned "Fosbury Flops Over Bar," with an accompanying article that stated he looked like "a fish flopping in a boat." That same year, newspapers in Europe and Australia were publishing photos of Fosbury's flopping style. By the time Fosbury graduated from Medford High School in 1965 and moved on to Oregon State University, the method for high jumping was changed forever. Under the direction of track coach Berny Wagner, Fosbury continued to perfect this new unorthodox jumping style at Oregon State with a two-year performance in 1968 and 1969 that rivals anyone else in track and field history. Fosbury won back-to-back NCAA titles in 1968 and 1969, with a 7-2¼ jump in 1968. In between his NCAA titles, Fosbury won the gold medal at the 1968 Olympics in Mexico City with a 7-4¼ jump, which broke both the Olympic and American records. As a result of his profound impact on track and field, Fosbury has been honored on many occasions. He has been inducted into the USA Track and Field Hall of Fame, the U.S. Olympic Hall of Fame, the Oregon Sports Hall of Fame, the Oregon State University Hall of Fame, the Medford Sports Hall of Fame, the World Sports Humanitarian Hall of Fame and the SHAPE (America Society of Health and Physical Educators) Hall of Fame. In 2016, he received the USA Track & Field Legacy Award. In the years since his athletic prowess in the sport, Fosbury has been an international ambassador for track and field. In 2016, he was elected president of the United States Olympians and Paralympians Association Executive Committee, and he also served a term as president of the World Olympians Association. Fosbury continues to give back to the sport in other areas. He was chair of a fundraising committee at Oregon State University to fund the construction of a new track facility, and he continues to coach athletes at Dick Fosbury Track Camps in Maine and Idaho on an annual basis.