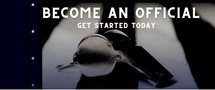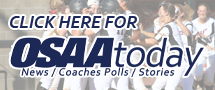 OSAA Tickets / Shop
OSAA State Championship Event Tickets
Flyers & Handouts
Senate Bill 1565
In 2022, the Oregon Senate passed SB 1565 requiring acceptance of United States coin or currency at events. The full Senate Bill can be found
HERE
. This requirement applies to regular season and OSAA events, including playoffs and finals.
HomeTown Schools
Looking for Oregon schools offering digital tickets? Check out the
HomeTown Fan App
where you can easily search for schools in your area.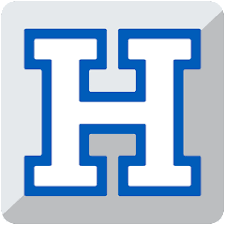 Merchandise
RushTeamApparel is the new exclusive merchandise provider of the OSAA. Visit the brand new
OSAAStore.com
. New to the OSAA is the opportunity for Pre-Orders. Pre-orders will typically open one full week before the Friday of the start of the event, and remain open until the Wednesday prior to the event weekend at Noon. Select garments are available for pre-order: sweatshirt, t-shirt, long sleeve t-shirt, sweatpants, Patches, Pins, Beanies, and Various Nike products. Merchandise will be available for pick up at the RushTeamApparel booth, throughout the event. Order your pre-orders
here
. RushTeamApparel also offers a wide variety of customization options including school name, student-athlete name, event decals, and more!

About RushTeamApparel
RushTeamApparel is proud to be entering its 19th year of onsite event merchandising. We are a family owned and operated business with offices in Seattle, Tacoma, and Portland. We service a wide range of events onsite and online. Our business is about helping kids and families celebrate their participation in a variety of events.
Photos
Relive your state championship moment with official action and awards photography from Northwest Sports Photography (NSP). NSP is on-site at nearly every OSAA State Championship event taking photos and has them available for purchase on their website. Contact NSP at 800.446.5758 or via email at
[email protected]

.
» Get State Championship Photos from Northwest Sports Photography

About Northwest Sports Photography
Northwest Sports Photography has been specializing in sports photography for over 35 years since 1976. This involves the 3 areas of sports including Action Sports, School Sports and Youth Sports. Please refer to the specific icon for additional information on any of these 3 areas. NSP has its own in-house photo lab with full commercial & professional capabilities. Unlike many other sports photography companies, NSP processes and prints all their own work in-house. This includes all digital creation and output. NSP does not accept outside lab work which allows 100% commitment and attention to NSP customers.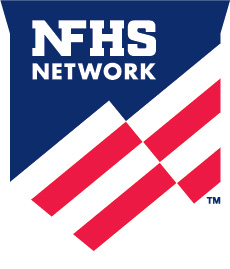 Videos
Get your very own piece of history with a video file from the NFHS Network. These digital downloads are a perfect way to remember your state championship experience.
About the NFHS Network
The NFHS Network captures the passion, pride, and energy of the high school experience by delivering live high school sports and events to family members and fans whenever they want, wherever they are. The NFHS Network celebrates and showcases the unique accomplishments of students, whether they are a student-athlete participating in the 27 different sports covered by the Network, or one of the student broadcasters from schools around the country that produce events through the School Broadcast Program. The NFHS Network also features state playoff and championship events for the 56 state members of the NFHS Network. All NFHS Network events are available online at www.NFHSnetwork.com. Follow the NFHS Network on Facebook, Twitter, YouTube and Instagram at @NFHSnetwork for the latest news and event information. The NFHS Network is a joint venture among the National Federation of State High School Associations (NFHS), its member state associations and PlayOn! Sports. The NFHS is located in Indianapolis, Indiana and is the national leadership organization for high school sports and performing arts activities. PlayOn! Sports is based in Atlanta, Georgia and is the nation's largest high school sports media company.
School Support
Technical Support: Go to
http://help.nfhsnetwork.com
and click the yellow "GET HELP" button to submit a ticket.
Non-Technical Support: Contact your Account Manager (if not sure, email
[email protected]

)
Fan Support
If you are need of assistance with your NFHS Network Account or Subscription please visit
NFHS Network Customer Service
.
Mini-Replica Trophies
Get a mini-replica of the trophies presented at the OSAA / OnPoint Community Credit Union State Championships from Crown Trophy. These replicas are made using the same solid walnut wood and premier engraving material as the full size trophies. Also featured is the actual medallion found on the full size trophies.
Mini-replica trophies are 8" tall x 10" wide x 5" deep and make a great gift for coaches, students, parents, etc. Mini-replicas can be produced for teams and individuals for any year in any OSAA activity.
All orders include shipping and once the order is received, standard shipping time is 7-10 business days.
Order at the OSAA Mini-Replica Trophy Store from Crown Trophy.
Product Information
8" Tall x 10" Wide x 5" Deep
$70.00 per unit (Price includes personalized nameplate, shipping & handling)
Customer Service

About Crown Trophy
In the summer of 1978, Chuck Weisenfeld opened the first Crown Trophy store on Avenue U in Brooklyn, NY. With a vision of the industries future and strong personal determination to succeed, Crown Trophy has grown into the largest retailer of award and recognition products in the country. For over 30 years the Crown Trophy name represents the highest level of customer service, quality products and a commitment to excellence.
Championship Rings
Team and individual champions can now celebrate their hard work, dedication and success with an Official Champion Ring from Jostens. Champion rings come in eight stone colors and can be customized with your name, number, school or mascot. You can even order a Champion Ring from previous years. Contact your Jostens representative or call 800.839.7125 to order.
» Order State Championship Rings from Jostens

About Jostens
In 1897 Otto Josten set out to repair people's keepsake jewelry. He soon found himself creating a cultural icon. Through the Jostens class ring, generations have been empowered to share their unique stories and connections to the people, traditions and experiences that define them. And in turn, these stories have defined Jostens. Over the last century, we've continued to innovate to provide unique, lasting experiences for everyone that comes to Jostens to share stories and celebrate achievements. With every custom item we create, from a preschooler's cap and gown to an All-Pro's championship ring, we're passionate about what we do.