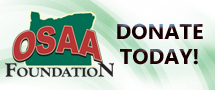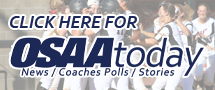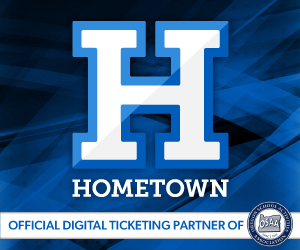 Boys Track & Field AD and Coach Information

Championship Entries/LIVE Results
» All Classifications - Entries/LIVE Results
CORRECTIONS ONLY: (spelling, grade, school, marks)
» Sunday May 15, by 8pm CONTACT: Julie Hilsenteger at julie_hilsenteger@centennial.k12.or.us, 503.449.5538
» Monday-Wednesday email Brad at bradg@osaa.org.

» Wildcard Qualifiers Report - All events
» 2022 Revised Clerking Procedures (Running and Field Events
» Para-athlete Scoring Procedures
(Updated 5/17/2022)
»
AD/Coach Information
Includes information regarding tickets, lodging, videotaping, officials, awards, souvenirs
(Updated 5/8/2022)
»
Final Schedule
» 2022 Qualifying Standards
All Classsifications - All Events

» 2022 Para-Athlete Qualifying Standards
Ambulatory and Wheelchair Standards

District Meet Information
» District Meet Results
Find district meet results on Athletic.net
» DMD Information
Includes information regarding responsibilities, entry form, qualification, postings, corrections, substitutions

» District Meet Director Roster and Schedule
Includes dates, sites, contact information

Track and Field Plan Book
(Updated 3/18/2022)
»
Track and Field Plan Book
Contains the season dates, NFHS rule changes, OSAA track and field rules and policies, state championship information and qualifications, OSAA general policies
Reminders / Memos
» Purposeful Planning for Playoffs Memo
Contains OSAA information as schools prepare for league/state playoffs, it is important that host schools remember that there should be intentional efforts made to communicate with visiting schools in advance of a contest in order to provide a welcoming environment for visiting participants and spectators.


» 2022 NFHS Track and Field Pre-Meet Notes
The NFHS and USATF have worked together to produce these pre-meet notes - the notes give a complete review of Rule Changes and Points of Emphasis.

» Para-athlete Division Guidelines
Memo outlines event specific para-athlete rules related to various events

» Para-athlete Inclusion
Memo outlines expectations related to inclusion of para-athletes for the 2022 season