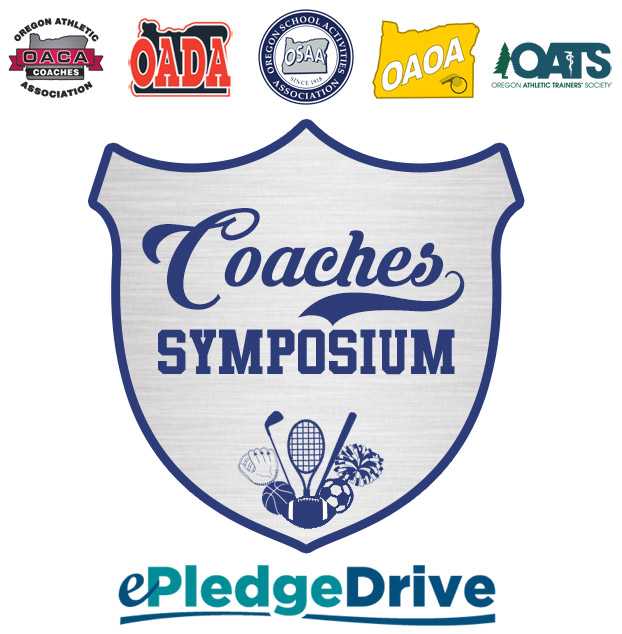 The OACA, OSAA, OADA, OAOA & OATS are proud to announce the Week 2 presenters for the Oregon Coaches Symposium Series, presented by ePledgeDrive. This free series is being held virtually on Sunday evenings in August.
The Oregon Coaches Symposium Series is designed to be of interest to all Athletic Directors, Coaches and Athletic Trainers. We have a great mix of topics designed to cover pertinent, non-sport-specific information that all AD's, coaches and trainers deal with on a daily basis. Click this link to register for a session online: https://oaca.coachesinsider.com/.
Sunday, August 9 – 7-8pm
Examining Medical Issues for Coaches
Dr. Michael Koester, Chair, OSAA Sports Medicine Advisory Committee
Accessing Opportunities Equitably: Efforts for Marginalized Populations
K.T. Emerson, OSAA Assistant Executive Director
Jaime Rivera, Boys Soccer Coach, Hood River Valley HS
Social Media: Do's and Don'ts
Haley Percell, Chief Legal Counsel, Oregon School Boards Association
Anyone that missed last Sunday's keynote speaker Pat Casey, former baseball coach at Oregon State University, talk about Leadership can access a recording at this link: https://oaca.coachesinsider.com/talks/leadership/.
Looking forward to another great evening of learning and professional development!