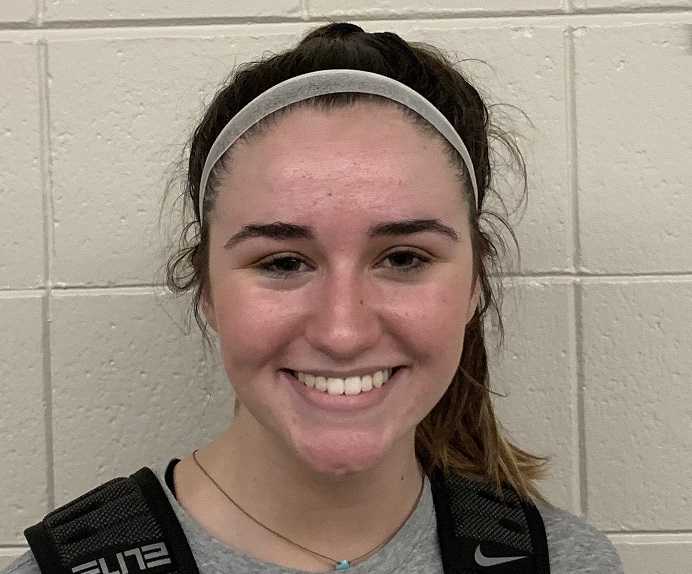 EUGENE -- On Jan. 8, Sheldon suffered its worst loss since 2017 when it fell by 20 at Grants Pass in a non-league matchup. According to Irish coach Brian Brancato, that loss sparked a change.
"The kids took it personal," he said. "Since that day, I saw a new focus on accountability. They knew that you can't just come out and play well, you've got to work on it all week and come out and execute it."
Just over three weeks later and No. 8 Sheldon sits alone atop the 6A Southwest Conference following a thrilling 60-56 home win over No. 5 South Medford on Friday night.
"Our goal is to win the conference," Brancato said. "And if you don't beat South Medford at home, then you've got a tall task ahead of you."
The win marks five straight for the Irish, who remain undefeated in the SWC at 5-0 and move to 16-4 overall to go along with a third straight victory over South Medford (17-3, 4-1). The Irish swept South Medford last season, including a victory on that ended the Panthers' then 92-game winning streak within the conference.
After dethroning South Medford as SWC champs a season ago – the Panthers had won seven consecutive titles – the prospect of the Irish beginning a streak of their own is now materializing.
Sheldon controlled the first half, holding a 25-19 lead at the break after using patient offense and swift transition defense to slow South Medford's potent offense, which entered Friday night as the 6A's No. 1 scoring offense at 71.9 points per game. Crucial to the Irish's defensive game-plan was stifling 2018's SWC co-player of the year Ula Chamberlin, who notched just 12 points in the loss.
Brancato pointed to Sheldon's ability to throw multiple defenders Chamberlin's way and keep her from the free-throw line as a key to slowing down the Weber State commit.
"She scores in rhythm," Brancato said. "And there's a couple things you need to do to keep her out of rhythm. It was just a good defensive performance."
South Medford rallied back in the third quarter, taking its first lead of the game only briefly before sophomore Olivia Pierzina went the length of the floor and to beat the buzzer at the rim to give Sheldon the 39-38 edge heading to the final period.
Down the stretch, Sheldon leaned heavily on Alyssa Mirabile, who after scoring just five points in the first half finished the game with a team-high 14. But most important, the junior guard snagged a critical offensive rebound and deflected a Panther pass in the waning moments to ice the game and dispel South Medford's rally.
Mirabile was joined by Pierzina (11 points) and Harley Sowers (12 points) in double-figures, while Kami Walk and Makayla Scurlock added eight and nine points, respectively. Sophomore forward Kaili Chamberlin finished with a game-high 20 points for the Panthers.
Now halfway through the season's 10-game SWC slate, both sides will take next a week off until Sheldon returns to action at Roseburg on Feb. 8, while South Medford travels to play at South Eugene that same day. Both teams will see each other once again in their regular season finale on Feb. 22 in South Medford.