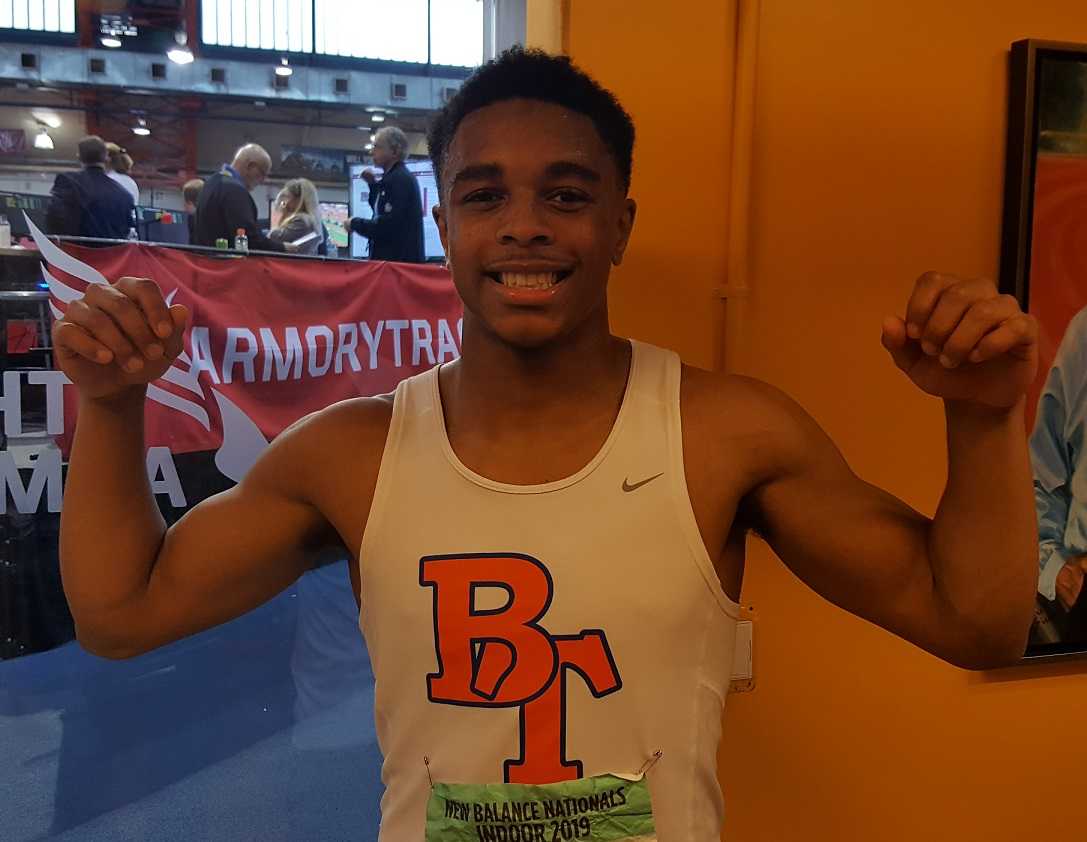 Micah Williams' track season is off to a sizzling start.
The Benson junior sprinter, who won the 100 and 200 meters in the 6A track meet last year, picked up a national high school title in the New Balance Nationals Indoor championships Sunday at The Armory in New York.
Williams won the 60 meters in 6.60 seconds, the third-fastest indoor time ever by a high school athlete. He defeated two seniors – Lance Long (6.65) of Missouri and Mario Heslop (6.73) of New Jersey – for the title.
It was a dramatic improvement from last year's indoor season, when he ran 6.88.
"I feel like it wasn't a perfect race, but I feel like it was a good race," Williams told DyeStat after his win. "It just shows my potential. It shows how I can compete with everyone around the country."
Williams has made steady improvement throughout the indoor season. His previous best of 6.64 came Feb. 16 when he finished first in the Simplot Games in Pocatello, Idaho.
"When the doors are closed, I've been putting a lot of work in, so I feel like all my work is starting to show off," Williams said. "I come down here in New York, super far, just to represent Oregon and show that no matter where you are, you can push through that."
Williams' personal bests in the 100 (10.42) and 200 (21.19) are No. 2 all-time in Oregon behind Aloha's Thomas Tyner (10.35, 2011) and McKay's Ryan Bailey (21.13, 2007), respectively.
In August, Williams anchored the United States 4x100 relay team to a gold medal in the U20 World Track and Field Championships in Finland.