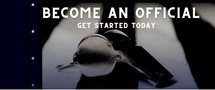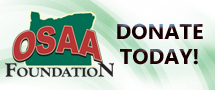 OSAA Account Recovery
NOTE: The website will e-mail you your password immediately. Be sure to check your junk/spam folders if you do not see the e-mail come through to your inbox.
Reset Password
For security purposes, passwords are one-way encrypted so they cannot be recovered from our database. Instead, if you forgot your account password, you can use this form to request the system to reset your password. In this case, you will receive a temporary password that you can use to login. After logging in with the temporary password, you will be prompted to enter in a new password.
Request Temporary Password
Warning: This form will reset your password. This process cannot be undone after you click "Recover."
Temporary passwords
Your temporary password will be e-mailed to the address you enter above. This e-mail address must be associated with your user account. You can repeat this process multiple times, if needed. The most recently sent password is the only password that will work to recover your account.