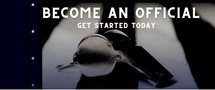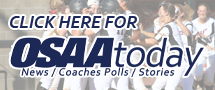 OSAA Account Registration
Register
Please fill in the following fields in order to setup your account.
Create Account
Guidance
E-Mail Address
It is highly recommended to use your school related e-mail address. Users must have their own, unique e-mail address.
Password
Passwords must be 8-16 characters and can include letters, numbers, or special characters.
Linking Account
You will need a valid key code to link to a school. Each school has a different administrator and coach key code. Your school administrator can give you a key code in order to finalize linking your account.
If you do not know your school's key code, you can still create an account and link your account to a school at a later time. Contact your school administrator for your school's key code.
Why do I need an account?
Users must have an account and link to a school in order to gain access to administrative and management features. Authorized users will be able to manage school information, edit team schedules, enter team rosters, and perform various other tasks.
My school isn't listed
Only full Member Schools are listed in the school drop-down list. If you're creating an account to access an Associate Member school, skip this school linking by checking the check-box that reads "I do not have a key code right now..." You can attach your new account to an associate member school using your school ID and key code after your account is created.


Please refer to the privacy policy for additional information regarding data collection and information security.