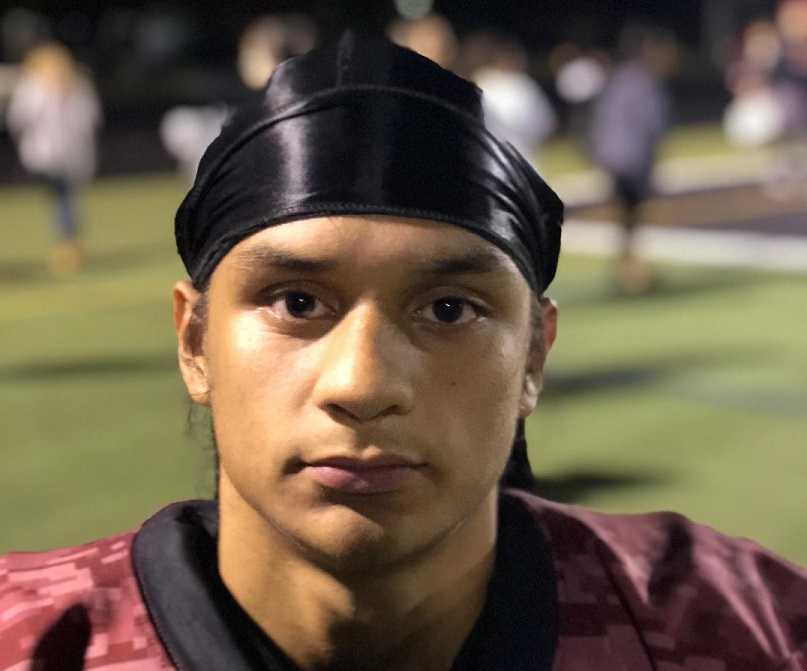 BEAVERTON -- Despite what the scoreboard may read, Friday night's 6A nonleague football game between the Southridge Skyhawks and Lincoln Cardinals was played on the gridiron, not a hardwood court.
In an up-tempo second half that saw 60 combined points scored, it was the Skyhawks (1-1) who outgunned the Cardinals (1-1), winning 61-42 in a game that was far more pleasing to the neutral observer than either of the coaches.
The Skyhawks, who lacked focus at practice early in the week following a 28-22 opening loss to Jefferson, held a team meeting to talk about their intensity and try to refocus as a team.
"This week at practice was really tough," senior Katsuo Steward said. "The first two days are supposed to be our toughest days. We come out hard, we hit. We didn't come out like that on Monday or Tuesday so Wednesday and Thursday we had to turn it up.
"Honestly the first quarter I don't think it showed, but the second quarter nobody kept their heads down, we kept them up."
The added intensity indeed showed against the Cardinals as the Skyhawks pushed the tempo in the third quarter. In a game that was neck-in-neck throughout the first half, the Skyhawks won the third quarter 21-6 thanks to a couple of turnovers, which helped swing momentum for good.
"When it's back and forth and you have a turnover, all of a sudden you exchange possessions," Lincoln coach Jeremy Johnson said. "They gained a possession, so that reset the mindset. They did go a little bit up-tempo, and we had a few personnel issues. We gave a couple things away in that third quarter, and it was unfortunate."
Running back Romel Moreland paced the Skyhawks with four touchdowns, including ones of 25 and 47 yards.
For his first touchdown, Moreland showed off his footwork and football IQ, bouncing between tackles and using a spin move to evade his defender before walking into the end zone. His second was just pure speed and athleticism as he bounced to the outside and outran the defense for nearly 50 yards.
"I think [the running game] was a big factor because we have a good tempo," Moreland said. We practice like this all the time, and (coach Kevin) Bickler tells us to keep going."
Moreland finished the night as the Skyhawks leading rusher, and it was his work on the ground that opened up the air-raid game for quarterback Darik Salinas and the Skyhawk offense.
Receiver Joshua Calo seemed to benefit most, hauling in two touchdowns while returning a kickoff 85 yards to the house, which helped the Skyhawks quickly respond to a Cardinals touchdown.
Charles Willmott and Marko Vidackovic had big games for the Cardinals. Willmott finished with two second-half touchdowns while Vidackovic, listed as a wide receiver, was utilized multiple different ways and finished with four touchdowns, three coming through the air and one on a designed run.
"He's a great athlete," Johnson said when asked about his do-it-all receiver. "He's got special opportunities to keep playing, but the biggest thing for him is we've just got to make sure we keep getting him the ball in lots of ways.
"We got creative tonight and gave him the ball a couple of different ways. We're just trying to get him the ball as well as Charles Wilmott. Both those guys do a lot for us."
Defensively, Steward came up big for the Skyhawks with two interceptions and two touchdowns, and senior linemen Zach Slail contributed two sacks.
Kyle Pinnell is a student at Southridge High School