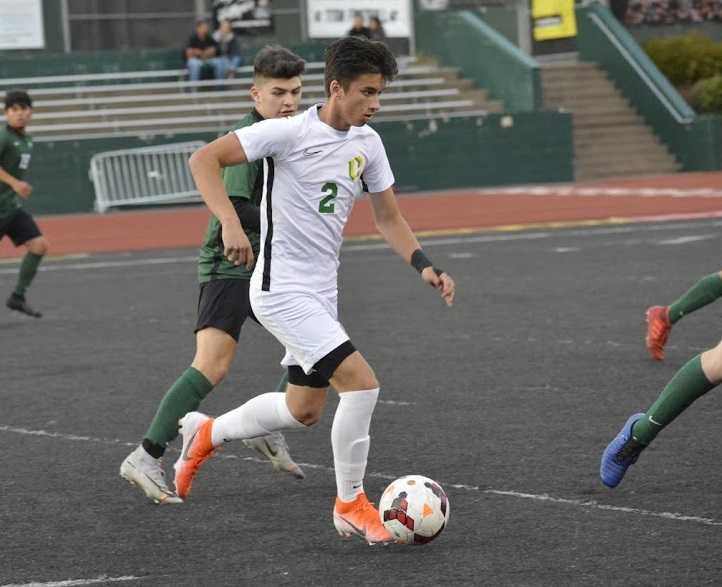 Even during last year's 6-8-1 season, the ingredients for a contender were there for Cleveland's boys soccer team.
The Warriors knew that if they could get everyone on the field at the same time, and develop some chemistry, they could be something special.
"At times we played really well, we just kind of missed a few things," coach Nick Yoder said. "For whatever reason, we weren't clicking."
That appears to have changed in a big way for Cleveland. The Warriors (4-0-1) shot out of the gate this season, beating Milwaukie 9-0 and Southridge 8-0, drawing enough attention to earn the No. 4 ranking in the OSAAtoday 6A coaches poll. They added to their momentum Thursday 5-2 win over No. 2 Central Catholic at Delta Park.
"This year we're connecting," Yoder said. "It's making a world of difference."
The addition of junior forward Saul Sosa, who played for the Timbers Academy last year, and the return of senior midfielder Jett Starr, who missed most of last year with a knee injury, has helped raise Cleveland to another level.
"It's nice to have more attacking options this year," Yoder said.
Also, the Warriors expect to soon add senior forward Harrison Ritter-West, who led the team with six goals last season despite missing the majority of the year with a hip injury. He injured his knee in the opener against Milwaukie but should be back in a week or so, according to Yoder.
With a full complement, Cleveland should be a force.
"Oh man, if we can do that, we're going to be really tough," said Yoder, who is in his third season as the team's coach after coming over from Centennial.
Sosa has brought an explosive element to the offense. In his high school debut, he made his presence felt against Milwaukie with a four-goal outburst.
"I think he saw how we were building the program up, and a lot of the guys were having fun with us, and we've had some stability here the last few years, and he wanted to give it a try," Yoder said.
Starr, a first-team Portland Interscholastic League selection as a sophomore, anchors the midfield. Other than his skill and experience, he has infectious enthusiasm.
"We just missed his presence," Yoder said of Starr, a two-time unanimous team captain. "He'd sit on the bench during home games and help guys get fired up. That kind of energy is so badly needed."
The frontline also features junior Mo Mohamed, who causes mismatches with his speed. He had two assists against Milwaukie, two goals against Southridge and erupted for three goals against Central Catholic.
"He hits that gear with the ball, and there's no stopping him," Yoder said. "It's amazing to watch. What I've noticed about Mo this year is he's really taken to setting other guys up."
Cleveland has a new goalkeeper in sophomore Ibrahm Garza and has had to rebuild its back line, but with senior defender Bode Adams providing the glue, early results are encouraging. The Warriors allowed four goals through five matches.
Cleveland finished fourth in the PIL last year, when it fell to Tigard 2-1 in the first round of the 6A playoffs. This year, the Warriors are hoping to unseat No. 7 Grant as the PIL champion.
"Everyone is kind of buying in. I think it's feeling like a family," Yoder said. "We've got really good players, and it's kind of connecting all together."