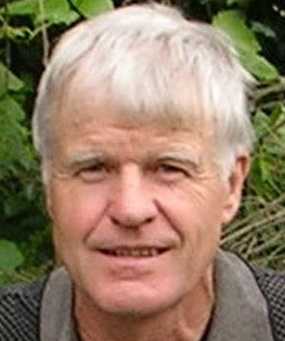 Word of Bill Franzke's hospitalization following a bicycle accident in Washington on Aug. 7 grew more widespread this week with Ken Goe's story for OregonLive.
Franzke -- who has coached high school track and cross country for more than 50 years in Oregon, mostly at Madison and lately at Centennial -- was featured in March on OSAAtoday over the unusual circumstance of taking a team to Madison to compete in the meet named after him.
Franzke, a Centennial assistant, concluded his spring by coaching Centennial standout Madison McHone to three 6A titles -- in the high jump, 100-meter hurdles and 300-meter hurdles.
But today, Franzke is in Harborview Medical Center in Seattle, undergoing twice a day rehab to attempt the reverse the paralysis he sustained when his head hit the ground during the accident. Franzke, 76, hit a barrier and flipped over his handlebars.
"It's day to day," Centennial girls track coach, and son, Luke Franzke said. "Any time you have a major spinal injury, no two results are the same. Our goal right now is to be patient. But his spirits are up and with him it's always been that way. I can tell you, he's improved by leaps and bounds since I first saw him in the trauma unit."
Not surprisingly, a Facebook page used to update people on his condition has more than 1,000 followers. A GoFundMe account has raised more than $20,000 to assist with expenses.
"It's overwhelming," Luke Franzke said. "Everyone wants to help and do something or give us a call. We're ready for all hands on deck, but we can pinpoint anything that needs to be done right now. The timeline that we have to think about getting things ready for the day he can come home, whether he can return to his house, it depends on his progress. Prayers are a big thing and they are keeping myself and my parents going, and trusting this process."
Luke said his father is hoping to return to as much normalcy as possible, and still hopes to be on the sidelines coaching again next spring, even if it's from a wheelchair.
"He's way more positive and optimistic than the rest of us are. It's incredible," he said.
Doug Binder is editor of DyeStat.com