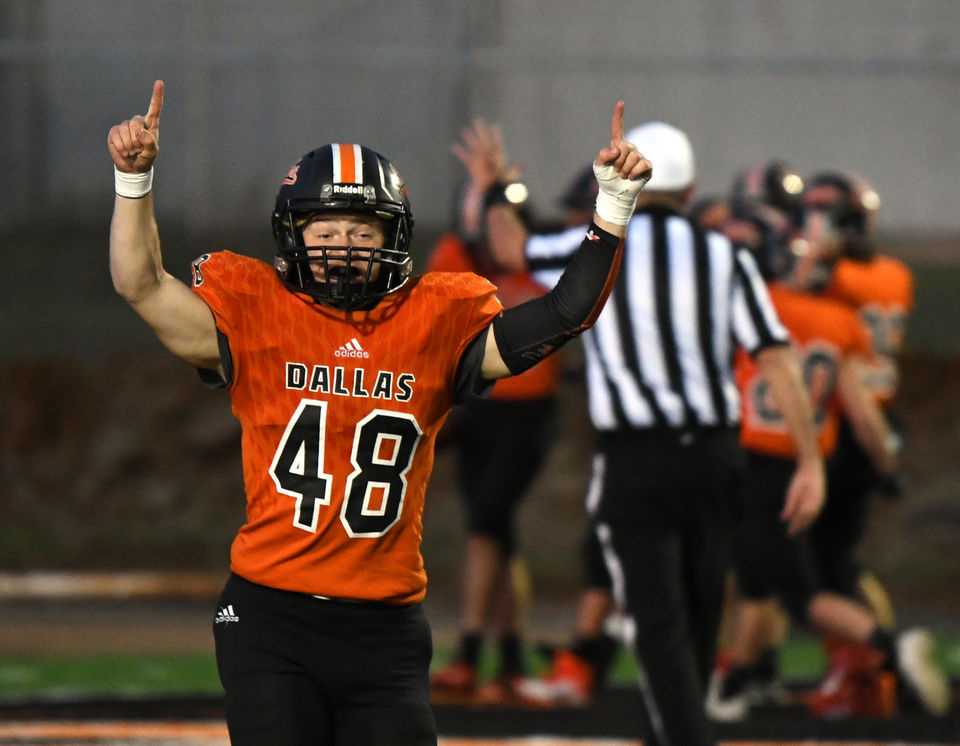 Sharks are not usually synonymous with safety, unless you've been following the Dallas football team. The Dallas coaching staff calls its defense the "Sharks" and their motto is "every week is Shark Week."
Through four games, the Dallas defense, which isn't big but is fast and aggressive, has scored six times. It has returned three interceptions for touchdowns, taken a blocked punt taken to the house and recorded two safeties. The team, which stands 3-1 in 5A, also has 32 tackles behind the line of scrimmage and its linebackers, Conner Nash, Ayden Lundin and Jarod Coxen, are at the top of the league in both tackles and tackles for loss.
A few years ago, head coach Andy Jackson named his defense the "Sharks" – though the school nickname is the Dragons -- in an effort to give that side of the ball its own identity. The players, most of whom start only on defense, bought in completely, even adding a shark fin gesture with their hands after they make a big play. Dallas plays a lot of players on both sides of the ball. The coaches preach that it's about team, not individual, play. Group effort begets team success.
Jackson said that Dallas has always had a good defense, even last year when the team lost a lot of low-scoring games. In 2019, however, not only have the Sharks smelled blood in the water, they've also…well…you know…
"I've never had a defense score so many times, especially after only four games," the coach said.
"We're not very big," Jackson continued. "Our defensive line averages 165 pounds. Our linebackers, who are the heart of the defense, average about 180. Our No. 1 thing is how fast can we get to the ball. Don't read and react. Attack and fly to the football."
Dallas hosts Crescent Valley this coming Friday. The Raiders best beware of sharks.