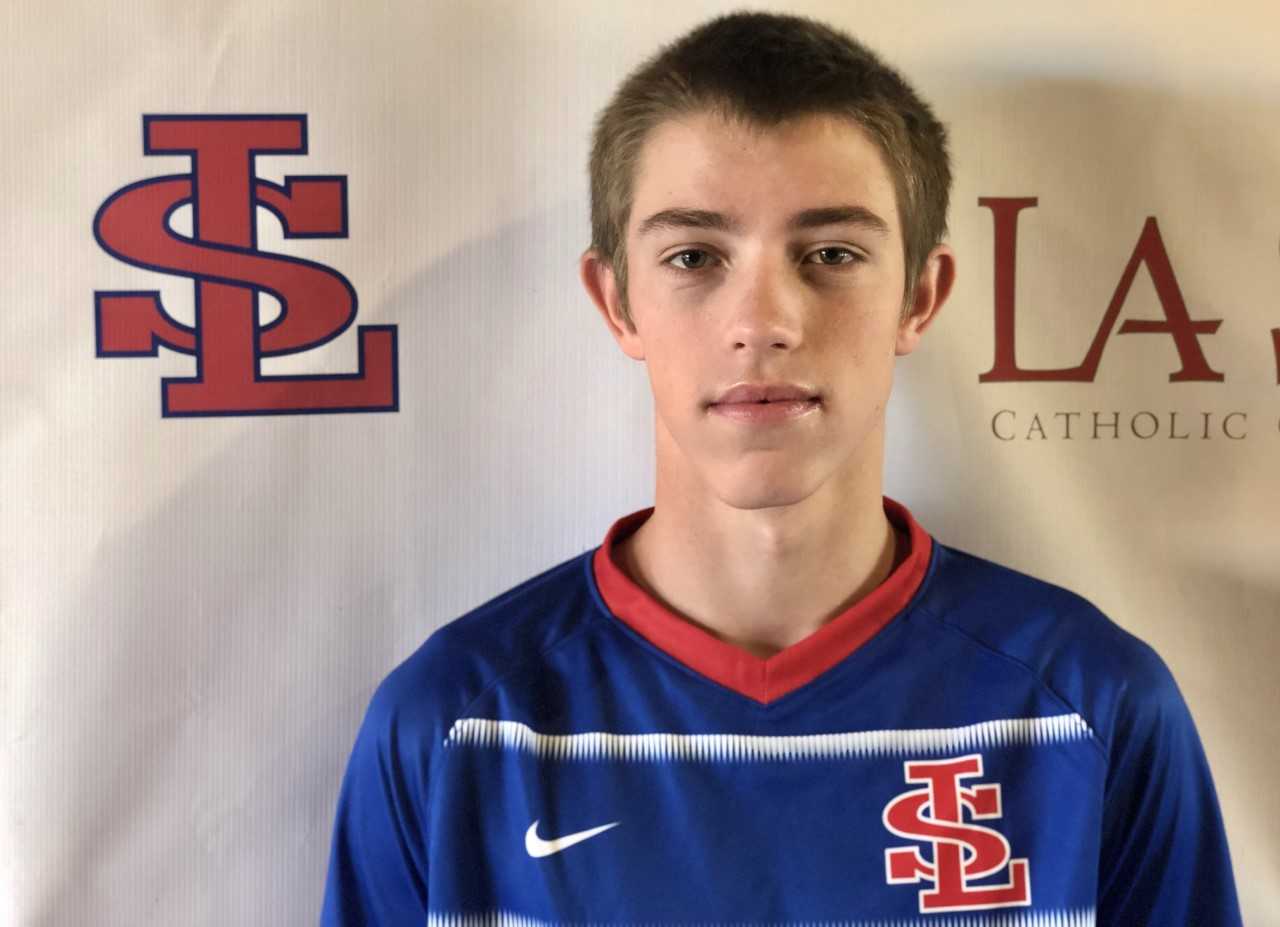 Junior midfielder Wade Nichols scored in each half as La Salle Prep's boys soccer team stayed unbeaten with a 2-1 win at Centennial on Tuesday night.
Nichols scored off an assist from senior Luke Strange in the 22nd minute, and after Centennial drew even on a penalty kick by senior Jair Diaz Navarra in the 61st minute, Nichols put the Falcons back in front in the 72nd minute when he converted a header off a cross from sophomore Aidan O'Brien.
La Salle Prep, ranked No. 1 in the OSAAtoday 5A coaches poll, improved to 6-0 with the win. Centennial, co-No. 6 in the 6A coaches poll, dropped to 5-2.
"I was really proud of the way we played," Falcons coach Seth Altshuler said. "Everyone worked hard and committed to both sides of the ball.
"It was a team effort, with some really good goals by Wade Nichols, who stepped up for us again. Wade is an incredibly special players and our group is lucky to have him."
La Salle Prep, last year's 5A runner-up, has outscored its opponents 22-2 this season. The Falcons were coming off a 4-0 win at No. 9 Hood River Valley on Oct. 24.
Altshuler said Tuesday's win against a top 10 6A team reflected the team's continued growth.
"We want to play the best in the state, no matter what division, year in and year out," Altshuler said. "Our goal is the see how good we can get and how far we can go, and this win was another step towards finding that out. …This group comes to battle."