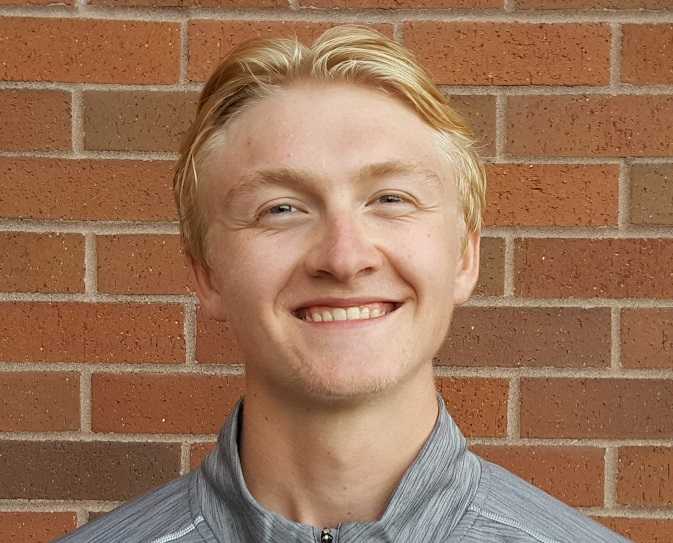 Evan Holland has put on his Ashland uniform and raced only three times this season, and the last time was 15 days ago.
But the senior has carefully mapped out what he needs to do in order to reach his goal of finishing the season at Nike Cross Nationals at Portland's Glendoveer Golf Course with his performance of the season.
Holland said Wednesday that his training is going better than ever.
"I'm doing workouts that I couldn't have dreamed of doing six months ago," he said.
In late September, Holland made his college choice. He is staying in-state and going to the University of Oregon, which has been his "dream school" since he moved to Southern Oregon with his family from Illinois in the sixth grade.
"When I went on my visit (to Oregon) it felt like I was part of the team," Holland said. "Coach (Ben) Thomas is an awesome coach who does great things with middle distance, which is my strong suit. It just seems like an awesome fit."
Holland is one of the top high school runners in the country. He placed 16th at the Nike Cross Nationals meet last December before going onto post times of 8:13.10 in the 3,000 meters and 3:46.59 in the 1,500. Those performances, coming in his junior year, are among the best in state history.
But Holland began the cross country season feeling like he needed to arrange his training so that he finished with his best race -- something that has eluded him in the past. As a sophomore, Holland did not finish the Nike Cross Northwest regional race in Idaho. Last year, after winning the state and regional titles, fatigue got the best of him at nationals.
"I got a little overwhelmed (at NXN) and was out of gas," Holland said. "I'm hoping for better."
Holland devised a training schedule, with his father, and has been working to build strength and speed that he can sustain until early December. (NXN is Dec. 7).
He is also cracking down in the classroom, hoping to add an academic scholarship to his financial aid package at Oregon. The reason he didn't travel with his team to the Warner Pacific Cross Country Classic on Saturday was because he didn't want to miss class time on Friday.
Holland will race in the 5A-2 Midwestern League district meet on Oct. 30 in Springfield, re-joining high caliber teammates Arlo Davis and Reed Pryor. And at the state championships on Nov. 9, he will aim to defend his 5A title. Holland, Davis and Pryor could potentially sweep the top three spots.
And if conditions are good, he might try to run a time under 15 minutes at Lane Community College.
"It's going to be a (decision) on the day. How do I feel?" Holland said. "I am going to taper into state for sure."
Country Fair Classic
Vincent Mestler of Sheldon ran an impressive time of 15:35.5 to win the Country Fair Classic on Wednesday at Fern Ridge Reservoir. It was a PR for Mestler, a junior, and he led two Irish teammates under 16 minutes. Sheldon edged Crater 40-42 for the boys team title.
In the varsity girls race, South Eugene's Madison Elmore ran 17:56.1 and beat Junction City's Annika Thompson, the 2018 4A runner-up, by 24 seconds. South also went 3-4 with Hannah Seubert and Kate Bouse and scored 30 points for the team win in a 17-team field.
Winding down
In the Portland area, most 6A leagues concluded their various dual meet seasons this week.
Franklin and Lincoln both hosted PIL/Mt. Hood Conference Crossover meets on Wednesday. The Franklin boys swept the top five places in the boys race and escaped with a 30-31 victory over Central Catholic on the girls side. At Lincoln, Mateo Althouse ran 15:15.45 for a 48-second victory to lead the Cardinals to victory over Wilson, Reynolds, David Douglas, Centennial and Madison. Wilson's girls put three in the top five and the Trojans defeated Lincoln, which held out its top runners.
In the Metro League, Jesuit's varsity teams prevailed over Mountainside and Beaverton. In a separate meet, Sunset's teams got dominant wins over Aloha, Westview and Southridge.
Doug Binder is the editor of DyeStat.com