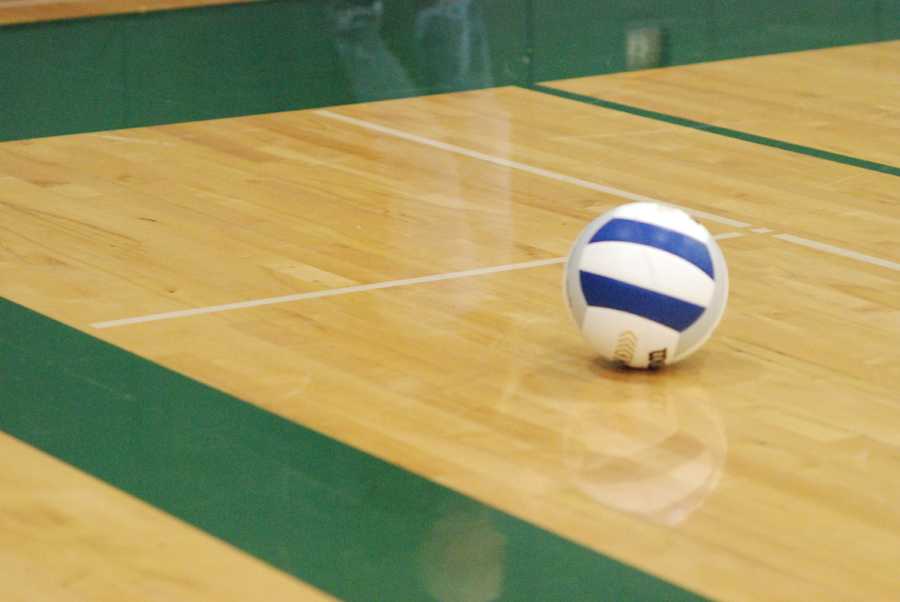 First round volleyball matches in 6A and 1A took place tonight. Four 4A play-in matches were contested yesterday. Here's what happened, based on reports received. We will add more results and highlights as we receive them. (Coaches may email [email protected] with details of their match)
All classifications play again on Saturday, with 5A, 4A, 3A and 2A playing first-round matches.
6A
Jesuit 3, Barlow 0 -- The Crusaders yielded just 27 points total in the win. Strong serving was a contributing factor. Peyton Griffin had 10 kills and 14 assists to lead the way. Hannah Nguyen and Molly Piszczek each had 10 digs.
South Eugene 3, Newberg 1 – Outside hitters Kalli Schoening and Amelia Combs teamed for 41 kills and 29 digs in the Axe's win.
Oregon City 3, West Salem 2 -- West Salem's rally from two sets down came up just short, as Oregon City prevailed in Game 5, 15-12, at home. Madison Hornback and Ali Brown had 16 kills apiece for the victors, who also got 42 assists from Anessa Chirgwin and 17 digs from Abby Bareksten. Emily Cheavtharn had 46 assists and Kylah Newton contributed 14 kills and 14 digs in the loss for West Salem.
Summit 3, Lincoln 0 – Junior setter Sasha Stringer had four of Summit's 16 aces and added 12 assists and 10 digs in the Storm's win.
West Linn 3, Mountain View 1 – West Linn rallied from an 18-13 deficit in Game 1 behind tough serving from Kate Griffin and the Lions got offensive production from Audra Wilmes, Claire Matthiessen, Addie Hoover and Emily Warmenhoven in a much tougher-than-expected win over the Cougars, who got strong work from senior Jasmine Martin and junior Brooke Olsen.
Wilson 3, Lakeridge 1 – Wilson won the third set of a close contest, 31-29, and went on to prevail in four sets for the program's first playoff victory in two decades.
Bend 3, Beaverton 1 – Izzy Armstrong collected 19 kills, 18 digs and four aces and Megan Bushnell added 45 assists and three aces in Bend's home win. Middle blocker Lola Bunn led Beaverton's effort with 14 kills, 17 digs and four blocks. Lola Talalemotu had 36 assists and 12 digs and Lauren Wilborn provided 12 kills and 16 digs. Both teams played scrappy defense and the match was competitive from the begging to the end, noted Beaverton coach Becci Harper.
Sheldon 3, Tualatin 0 – Anna Poole had 16 digs and six aces and went on a 14-0 serving run in Game 3 for the Irish in the home win. Keira Vaughn also was a spark for the Irish with seven kills and four blocks.
Mountainside 3, Roseburg 0 – Maya Ngai served 12 straight points in the first set, Grace Clark controlled the back row digging and passing and Izzi Szulczewski contributed nine kills and 15 assists in the Mavericks' sweep.
Sherwood 3, Clackamas 2 – Sherwood rallied from down two sets to none on the road to stun Clackamas. Piper Harrop led the Bowmen defense with 40 digs and added five aces. Alli Douglas led on the offensive end with 15 kills.
Canby 3, Grant 0 – Daley McClellan had 28 kills and hit .453 but she was only part of the story in the Cougars' sweep. The team won the ball handling battle and served 13 aces, five by Ruby Kayser, who also had 40 assists.
Sprague 3, Glencoe 0 – Bridgette Smith had 14 kills, nine digs and four aces and Reese Sherwood contributed 37 assists in Sprague's sweep. "Our plan was to come in and stay consistent with energy and drive," said Sprague coach Anne Olsen. "Our girls definitely stepped up tonight."
Sunset 3, Sandy 0 – A balanced offense paced by setters Ruby Kirk and Sam King helped the Apollos to the home sweep over tough Sandy. Sydney Hankel, Birdie Zevenbergen, Renee Geib and Krista Santos combined for 30 kills in the win.
North Medford 3, Westview 2 – Lauren Barry had 16 kills and 41 digs and Jordan Sandler served North Medford into a 13-10 lead in a tense fifth set in the Black Tornado's win.
McMinnville 3, Lake Oswego 0 – The Grizzlies got strong serving and 11 digs from Ainslie Ridgway and clutch front court play from Maddy Powell and Jocelyn Chavez in their sweep of Lake Oswego. "Aggressive serving and good ball control proved to be the difference," said winning coach Ben Patterson.
Central Catholic 3, McNary 0 – Ava Bruins and Julia Carr teamed for 24 digs, Mia Jordan contributed 12 kills and Elliott Bush was exceptional behind the service line for the Rams, who cruised to the home win.
1A
Perrydale 3, North Clackamas Christian 1 – Bailey Savage helped Perrydale rally from a 23-19 Game 4 deficit to avoid a fifth-set tiebreaker at home.
Damascus Christian 3, Dufur 0 – The Eagles served 23 aces in the win. McKenna Patrick took control of the back row and Katie Bailey and Savannah Hale led the team in kills.
Wallowa 3, South Wasco County 1
Joseph 3, Prairie City 1
Jordan Valley 3, Paisley 0 -- Speed and power helped host Jordan Valley overcome Paisley and its standout freshman, Haleigh Froehlich.
Central Christian 3, Elkton 0 – Sophomore MB Rilea Mills had 23 kills and 11 blocks and junior OH Myka Delamarter added 19 kills in Central Christian's first-ever postseason volleyball win.
North Douglas 3, McKenzie 0 -- Rilie-Jo Olds and Samantha MacDowell combined for nine aces in the Warriors' straight-set win.
Crosshill Christian 3, Alsea 1 – Jessica Carlisle had 21 kills, seven blocks and 15 digs but it wasn't enough as Alsea fell at home to Crosshill Christian.
4A play-in (Tuesday)
Cottage Grove 3, Stayton 2 – The injury-riddled Lions rallied from a two-set deficit to claim the win.
Philomath 3, Seaside 0 – Emma Pankalla had a team-high nine kills in Philomath's sweep
Tillamook 3, Molalla 1 – Tillamook set a season-high of six "untouched" aces in the four-set home win.
Astoria 3, Siuslaw 0 – Kelsey Fausett had eight kills and Halle Helmersen added seven in Astoria's decisive win.