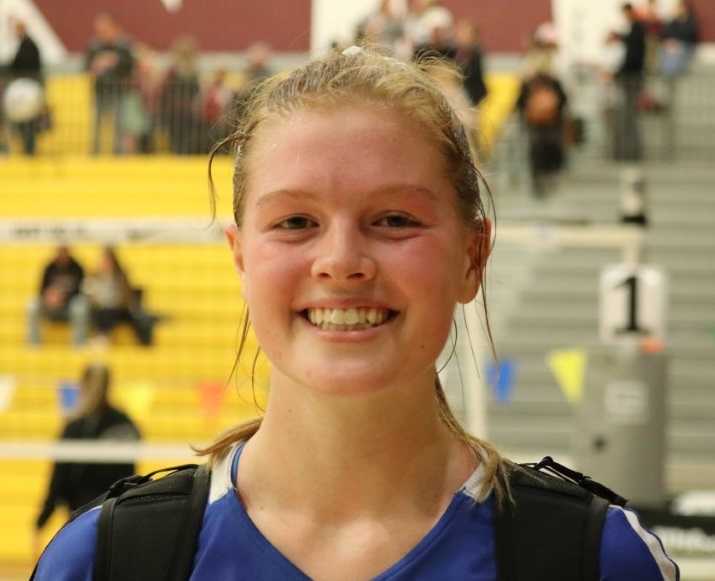 FOREST GROVE -- Top-seeded Valley Catholic moved closer to a repeat Friday in the OSAA/OnPoint Community Credit Union 4A volleyball tournament at Forest Grove High School.
The Valiants earned a spot in Saturday's final with a 25-10, 25-15, 25-17 win over fourth-seeded Junction City in the semifinals. Cowapa League player of the year Allie Merz, a 6-foot-1 senior setter, led the way with 26 assists, 14 digs and seven kills.
"We capitalized our momentum and our team's chemistry, which I think has been culminating to this point," Merz said. "I think it's all falling into place, and we're playing our game."
Valley Catholic will go for the championship at 8:30 p.m. Saturday against third-seeded Sweet Home.
"Half the battle is knowing the experience of what a state championship feels like," Valiants coach Becky Kemper said. "Sweet Home is a good team, but we're just going to go in and expose their weaknesses."
Sweet Home advanced with a 25-14, 25-16, 25-13 semifinal win over No. 10 Philomath, the only 4A team to defeat Valley Catholic this season.
In the quarterfinals, Valley Catholic and Sweet Home swept No. 9 Banks and No. 6 Hidden Valley, respectively. In the other quarterfinal matches, Junction City edged No. 12 North Marion 3-2 and Philomath surprised No. 2 Sisters 3-1.
3A
Third-seeded Creswell, the runner-up in 2014, 2015 and 2016, will take another shot at its first title Saturday when it meets its Mountain Valley Conference rival -- top-seeded and reigning champion Santiam Christian -- in the final at 6 p.m.
Creswell shook off a slow start to beat second-seeded Salem Academy 22-25, 25-17, 19-25, 25-14, 15-10 in Friday night's semifinals. It came after they defeated No. 6 Burns 25-22, 22-25, 25-20, 25-16 in a quarterfinal in the afternoon.
"We were a little tight in the first match earlier today," said Creswell coach Anna Baltrusch, who celebrated her 500th win this season. "We didn't play up to our capabilities."
Santiam Christian swept No. 8 Sutherlin in the quarterfinals and rolled past No. 5 South Umpqua 25-17, 25-14, 25-21 in the semifinals.
"We brought our off blocker defense in front of the 10-foot line, and only put one blocker up against number two, so we could pick up those tips," Santiam Christian coach Kelli Fitzpatrick said. "We've implemented the 32, and I think that really helped a lot, too."
The Eagles will take a 25-0 record into the championship match, where they will go for their eighth title since 2009. In conference matches this season, Santiam Christian beat Creswell 3-0 on Oct. 3 and 3-2 on Oct. 22.
In other quarterfinal matches, South Umpqua beat Vale 3-2 and Salem Academy defeated Horizon Christian 3-1.