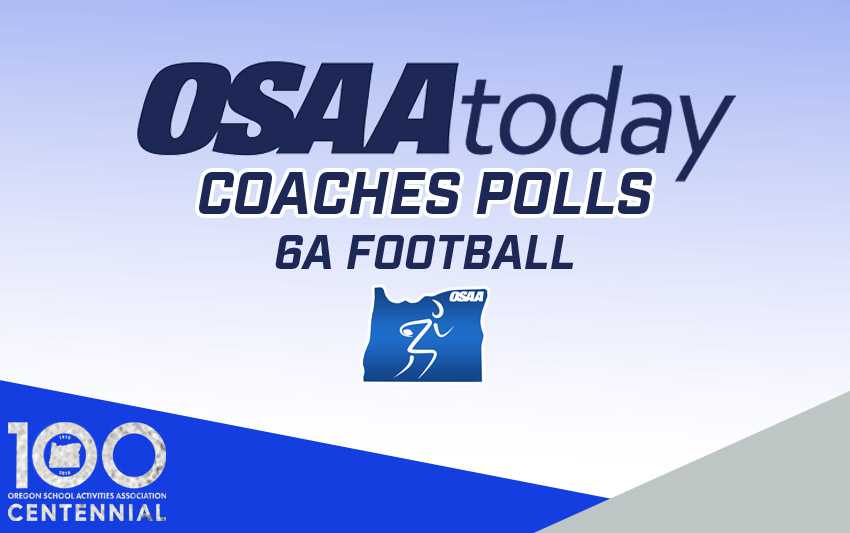 Week 3 Statewide Football Coaches Poll 6A
OSAAtoday presents its weekly 6A Football Coaches Poll. Thanks to all the coaches who took the time and had the expertise to contribute their opinions to this endeavor.
Please note: these polls are for generating interest and discussion only and have no impact on the OSAA's RPI and Colley ratings that form the basis of the OSAA's rankings for playoff purposes.
6A Football
1. Lake Oswego (14) [1] 3-0 149
2. Clackamas (1) [2] 3-0 120
3. Sheldon [7] 2-1 113
4. Tigard [4] 3-0 102
5. Jesuit [5] 2-1 69
6. Tualatin [8] 3-0 65
7. West Linn [3] 2-1 54
8. Central Catholic [5] 1-2 51
9. Liberty [nr] 3-0 40
10. West Salem [10] 2-1 30
First-place votes in parentheses
Last ranking in brackets
Record listed is what's posted on www.osaa.org
Notes: Penn State-bound quarterback Michael Johnson Jr. made his season debut for Sheldon and led a 42-27 win over West Linn by rushing for 161 yards and passing for 166 yards. … Kade Wisher ran for 181 yards and three touchdowns to spark Jesuit past Westview 46-13. … Central Catholic got its first win, beating Sprague 45-22 as Cade Knighton completed 14 of 17 passes for 325 yards and three touchdowns. The Rams' Silas Starr had four catches for 144 yards and one score. … Bradley Norman threw two touchdown passes to Cole Smith and ran for 104 yards and one touchdown as Liberty beat South Medford 38-20 and moved into the top 10 for the first time.