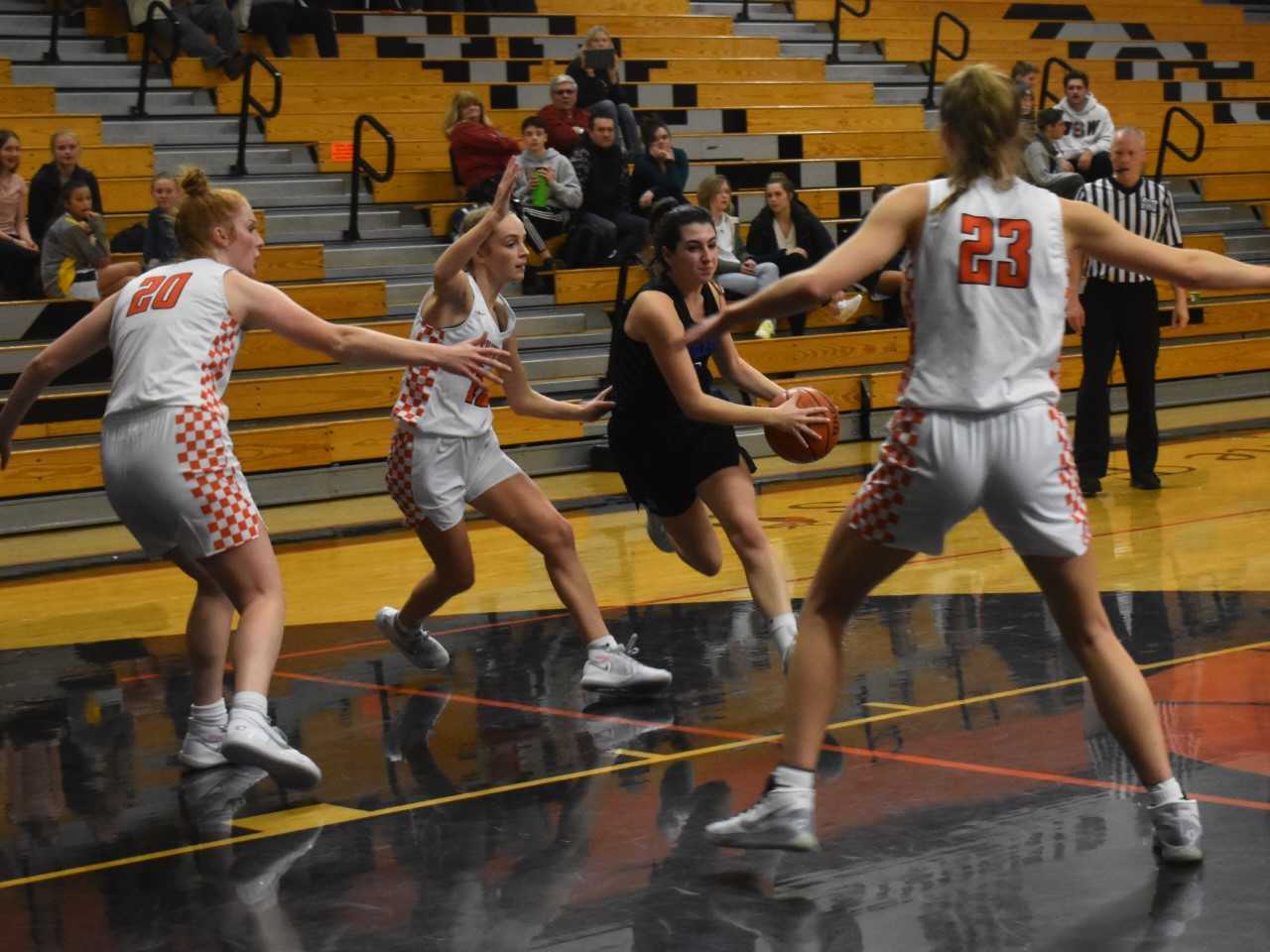 SILVERTON – Silverton's girls basketball team pulled away in the second half to beat visiting Churchill 59-38 on Wednesday night in a battle of 5A quarterfinal teams from last season.
Tension mounted as the JV game went double-overtime, but the Foxes eventually worked through it to win the nonleague season opener for both teams. Silverton and Churchill are ranked fourth and second, respectively, in the OSAAtoday 5A preseason coaches poll.
"We were all very nervous to start, and then to watch the JV game go double-overtime, our nerves were working," Silverton senior post Riley Traeger said. "We were in the locker room before the game like, 'This is a warm-up. This is preseason. We've just got to do our best and do what we can to do and play our part.' And that's what we did."
Truitt Reilly, a 6-foot junior post, and the 6-1 Traeger scored 23 and 15 points, respectively, to lead the Foxes.
"Practicing against Truitt is the best practice player I can play against," Traeger said. "She's one of the best I'm ever going to guard, and luckily I only have to guard her in practice."
Reilly and Traeger also used their size to shut down Churchill's cutting, slashing offense. In the first 6:32 of the game, the Lancers managed only a three-pointer by Tiara Bolden.
"Defense is what we pride mostly," Reilly said. "For me to was good to see us execute and play good defense first game of the season."
Churchill's Danika Starr, a 6-1 sophomore wing, scored seven of her 17 points in the second quarter to keep her team close. The Lancers were within 18-17 midway through the second quarter.
Silverton pushed the lead to 25-17 at half and 38-25 at the end of the third quarter as its offense had success running through the post.
"We did really good passing today," Traeger said. "We broke through in passing. We don't normally see our post as much. But having me and Truitt down there this year, I think we're going to look for us more.
"We put in some new plays, but we didn't bring them out tonight. I think those are going to help us this year, and perfecting what we already have."
The Foxes avenged a 49-42 loss at Churchill in their third game of last season.