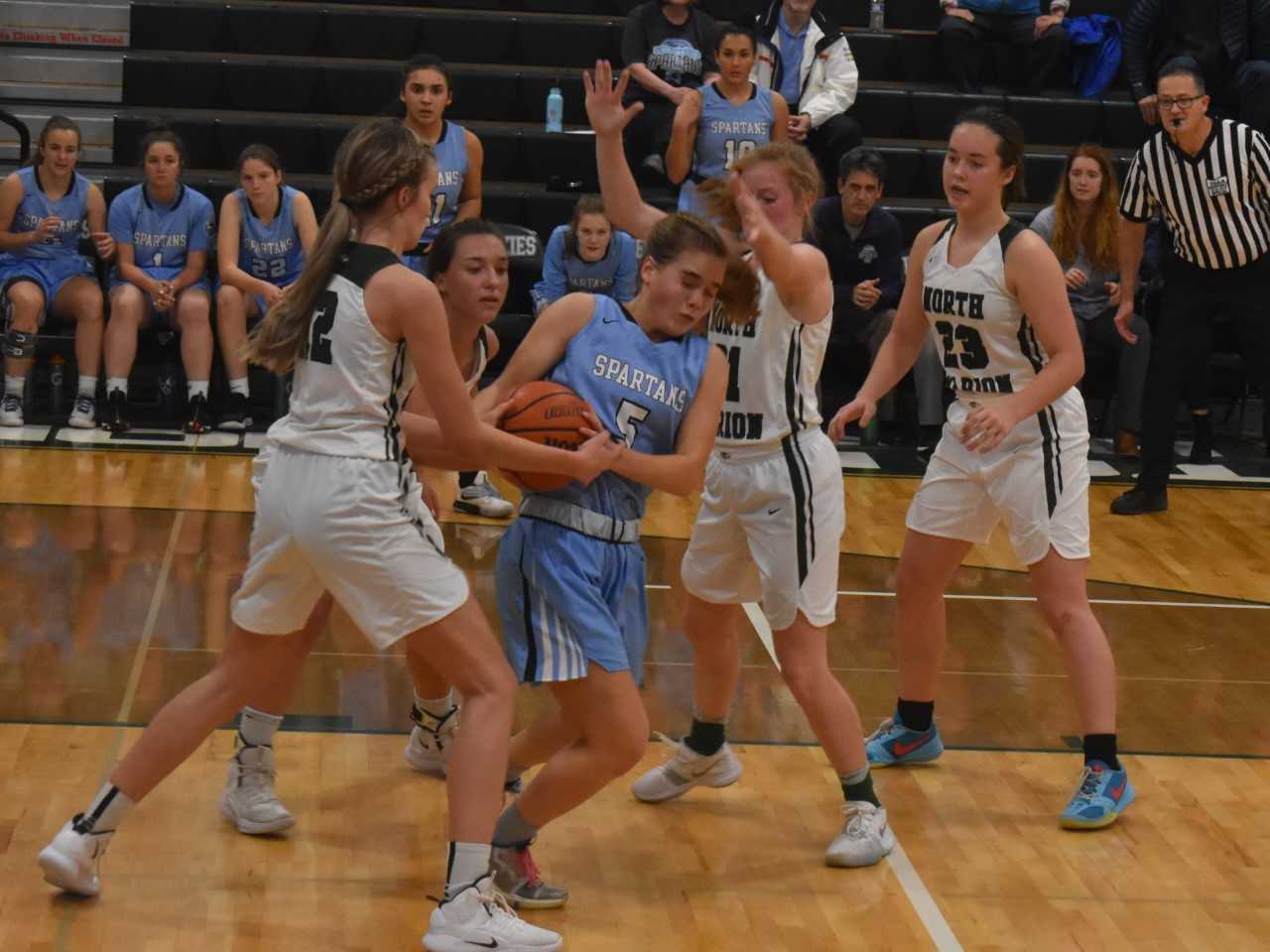 AURORA – Corvallis continued its hot start to the girls basketball season Tuesday night with a 47-39 win at North Marion in a nonleague game.
The Spartans, ranked No. 9 in the OSAAtoday 5A coaches poll, have beaten two ranked 4A teams to open the season. They won 64-28 at home over No. 7 Marist Catholic, last year's 4A runner-up, and dropped the No. 4 Huskies, state quarterfinalists last year.
Corvallis trailed North Marion 27-26 at half but took control by increasing the tempo in the second half. Sophomore wing Elka Prechel finished with 12 points and senior post Daniela Dursch-Smith added 10 points for the Spartans.
"We were the more conditioned team and it paid off," Dursch-Smith said. "That showed off in the fourth quarter. We didn't give up.
"We started off a little bit too quiet. In the second half, we turned it on. We showed our talking. We need to come out strong talking. We were quiet the first half."
Senior wing Katie Ensign and junior guard Mya Hammack scored 12 and 11 points, respectively, for North Marion (1-1). The Huskies, who used seven players, struggled to seal off the defensive boards.
"You can't have these stretches where you give up three, four offensive rebounds in a row because they're either going to score or you're going to foul them," North Marion coach Trevor Bodine said. "Every time we did that, that happened. We fouled them or they got a putback."
Bodine said his team needs to focus on its mental approach.
"We just had a couple of girls who were nervous tonight," Bodine said. "They weren't mentally ready and they just took themselves out of it. Those are the things we need to fix."
Corvallis made six three-pointers, getting two each from Elka Prechel and freshman guard Ava Prechel.