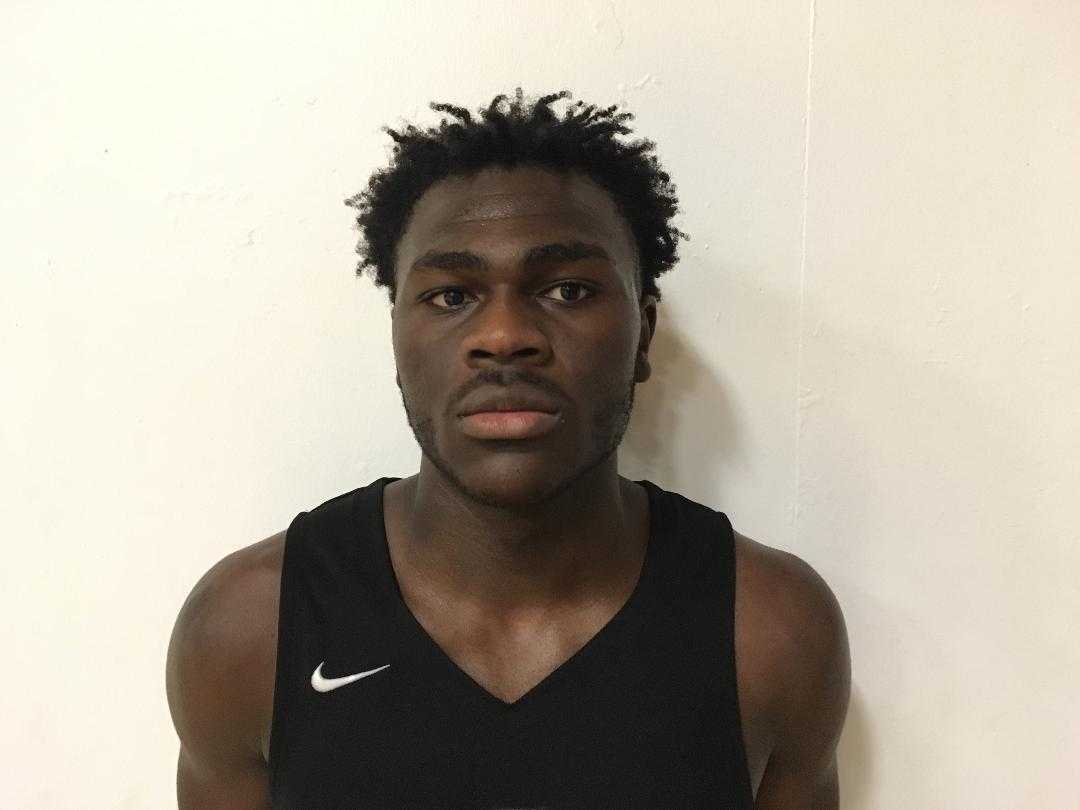 PORTLAND -- With a rebuilt roster, two-time reigning 3A champion De La Salle North Catholic is measuring improvement in small increments early in the boys basketball season.
So when the Knights held on after squandering nearly all of a 15-point, second-half lead Wednesday night to win 59-58 at 2A power Columbia Christian, coach James Broadous was encouraged.
"That's the sign of a good team," said Broadous, whose team has won three in a row since opening with a three-point loss to Santiam Christian. "We were able to hold off a good basketball team.
"When I look at it, as our season goes, it's growth, because we didn't do that the first game. That's the exact same way that game went, and we didn't hold them off that time."
Junior guard Ubedei McGautha, a transfer from Catlin Gabel, scored 15 points and senior guard George Sadi, the only returning starter from last season's team, added 11 points in the win for De La Salle North Catholic, which is ranked No. 1 in the OSAAtoday 3A coaches poll.
The road win over Columbia Christian (1-1), ranked fourth in the 2A coaches poll, was an important step for De La Salle North Catholic, a state finalist the last four seasons.
"I think we can make another run," Sadi said. "We're definitely good enough. We've just got to get the rest of the players to recognize what we've been doing in the past, to understand what our team is all about, and how we run our system."
Columbia Christian got 19 points from junior point guard Freddy Jackson, a transfer from Roosevelt, and 12 points each from 7-foot junior Moritz Hartwich and senior guard Isiah Mariscal in the loss.
Columbia Christian is dealing with its own roster turnover. The team was state champion in 2018 and runner-up last season, but lost one of the state's elite players when 6-8 junior forward Ben Gregg transferred to 6A Clackamas.
"I honor and respect his decision to be at Clackamas. I think it's a good decision," Columbia Christian coach Bart Valentine said. "But he settles down the entire court. He's so smooth and so smart. So that's a huge, huge loss. But we'll be all right."
Mariscal is the only starter back from the state final, although Hartwich was a key contributor last season. Columbia Christian absorbed a blow in Wednesday night's JV game when the other rotation player from last season, junior guard Derek Valentine, appeared to reinjure a broken fibula that he suffered in September. It was his first game action since the injury.
Hartwich, who has been slowed by an ankle injury, did not play in the first half Wednesday night. Without his presence in the middle, De La Salle North Catholic repeatedly took the ball to the basket to build a 34-26 halftime lead.
Hartwich entered two minutes into the third quarter, but De La Salle North Catholic pushed the advantage to 51-36 when McGautha hit his third three-pointer of the game.
As Hartwich began to make his presence felt on both ends of the court, though, Columbia Christian built momentum in the fourth quarter. Jackson made two three-pointers, Hartwich scored two baskets inside, and Jackson converted on a runner to cut the lead to 57-56 with 1:08 left.
De La Salle North Catholic junior point guard Sakari Haynes made two free throws with 18 seconds left to make it 59-56, and Columbia Christian called timeout.
Cameron Andre-Covington, a 6-9 junior forward, missed a three-pointer from the corner, but Hartwich scored on a putback to pull within 59-58 with six seconds left. The clock ran to 0.5 seconds before Columbia Christian could foul Haynes, who missed a free throw, and time expired.
Broadous noted how Hartwich's size affected his team in the second half.
"At that point, we were used to going to the basket, and for kids, it's hard to stop," Broadous said. "It hurt us offensively, but even more so defensively. We had an attack defense that we were feeling comfortable with, and then when he came in, it just sort of changed things."
Sadi sat for long stretches due to foul trouble, but McGautha helped pick up the slack for De La Salle North Catholic.
"He's been playing great for us," Sadi said of McGautha. "He's a big help. He takes a lot of pressure off me because a lot of teams want to put two, three guys on me to get the ball out of my hands. To have a guy that can score the ball like that, it just takes the pressure of the defense off me."
McGautha was an all-league player at Catlin Gabel as a freshman but suffered a dislocated kneecap in the first game of last season and missed much of the year. He is finding his form again with his new team.
"It's been fun," McGautha said. "It's a lot more team bonding for me. It's just a good vibe over here. … We can be really good. We've got a lot of talent. We can go back to the state championship and win that. I think it's going to be a fun year."
He's been a good fit, according to Broadous.
"He plays with so much heart," Broadous said. "Early on, he was pressing a little bit too much. I think he wanted to help out a lot. The kids love him. When he goes up to shoot, everybody is up. They're ready for it to go in. He's added a new dimension to our team."
As for Columbia Christian, Bart Valentine is prepared to deal with some growing pains as players grow into their roles.
"We are young, and our execution on both ends of the floor has got a long, long ways to go," he said. "But when I say young, we're inexperienced. We don't have enough guys that have been through the wars on this level. I think we'll get there."