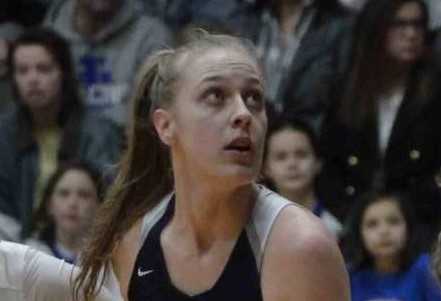 PORTLAND – Wilsonville and Benson both had reasons to feel good about their opening-round game in the POA Holiday Classic girls basketball tournament Friday at Franklin High School.
Wilsonville got the win, beating the Techsters 72-48 to advance to the Diamond bracket semifinals, where it will meet University of Spokane at 6:30 p.m. Friday.
The Wildcats (4-1), known for their explosive offense in recent seasons, were feeling good about their rejuvenated defense, which enabled them to stay close until they started making shots during a 26-4 run in the second half.
"We've been talking to the kids about changing the mentality on the defensive side," said Wilsonville coach Justin Duke, whose team forced 24 turnovers. "What I told the kids was that first half, in years past, I think we would've been down 10 or 12 at halftime."
Reigning 6A champion Benson (3-1) -- which started three freshmen and was without its best player, senior guard Bria Dixson -- felt good about a breakout performance from 6-2 junior post Udoka Amadi, who had a team-high 15 points and seven rebounds in her first varsity game.
"We discovered some things, some good things that I'm excited about," Techsters coach Eric Knox said after Benson's first loss in 24 games.
Junior guard Sydney Burns had 19 points, six assists and eight steals and 6-2 junior post Emilia Bishop added 17 points, 14 rebounds and four blocked shots for Wilsonville (4-1), which is ranked No. 2 in the OSAAtoday 5A coaches poll.
The Wildcats struggled to find their offense in the first half, shooting 25 percent, but came alive after falling behind 33-32 in the third quarter.
Sophomore Karina Borgen hit two three-pointers and Burns scored two baskets as Wilsonville surged ahead 45-35 late in the third quarter. Then junior Keira McNamee and senior Renee Lee struck from three-point range as the lead ballooned to 58-37 midway through the fourth quarter.
"It was kind of a reminder to be the more aggressive team," Burns said. "We had a couple of lapses where we were slowing down a little bit. We just had to commit to each other, attack harder on defense and offense. Benson played a really good game. It was a tough game to win, for sure."
Bishop shook off several misses from point-blank range to finish 8 of 18 from the field.
"That first game after Christmas break every year is like, you can't throw it in the ocean," Duke said. "I'm proud of her for hanging in there."
Benson, No. 7 in the OSAAtoday 6A coaches poll, brought back one starter from last season in senior wing Aujae Yoakum, as well as Dixson, the sharpshooting sixth man.
Knox said that Dixson, who is mourning the recent loss of her brother, was given a "mental break" Friday after she received two technical fouls in the team's previous game Dec. 20 at Lincoln. She is expected to return Saturday.
Without Dixson, the Techsters relied on three freshman guards in Onna Brown (13 points, three steals), Malaya LeSueur and Kyeese Hollands.
"You've got to have good guard play when you play good teams like this," Knox said. "We have good guards, but we have young guards. You can speed up skill, you can speed up strength and conditioning, but you can't speed up experience. Midway into the third, our lack of experience showed."
The Techsters got a bonus, though, with the contribution from Amadi. She played in Benson's program as a freshman but did not play as a sophomore. She turned out this season, but up until Friday, had only seen JV action.
"She didn't want to play varsity," Knox said. "She thought it was too fast, too intense. And then finally the bulb went off. She was like, 'I think I'm ready to do this.' I walked in the gym before shootaround, and she was already there, working on her post moves before we got there.
"We knew that was in her. You saw it. Everybody saw it on display. Udoka's going to be a really good player if she really commits and wants it."'
Wilsonville came prepared to defend Dixson. Instead, the Wildcats got a dose of the powerful Amadi, who went shoulder to shoulder with Bishop inside.
"She was going really hard at me," Bishop said. "I appreciated that. She didn't back down, at all, ever. I asked my coach this morning, 'Do they have any big players?'' And he was like, 'No.' And I show up there's No. 34. I'm like, 'Oh, OK. Time to go to work.""
Wilsonville posted its third consecutive win after a humbling 82-51 loss to 6A No. 3 West Linn. The Wildcats said that defeat has taught them valuable lessons.
"West Linn came out more aggressive than us," Burns said. "We were a little bit back on our heels. West Linn played an amazing game, and they came at us harder. We took some of the things they did and we're trying to adopt that. It's better to lose like that now than in March."
Bishop said that the Wildcats were scared, intimidated and timid against West Linn, and that included her matchup with West Linn's Aaronette Vonleh, a 6-4 senior.
"It kept getting in my head that she's top 24 in the nation," Bishop said. "I came into that game, I was so scared, like, what am I going to do? I feel like I put a lot of pressure on myself, like if we lose, it's my fault."
Bishop, Burns and senior guard Kayla Hieb are returning starters from last season's 5A semifinal team.
"We have our core group, and we're just bringing in some new people," Burns said. "It's kind of good that we're starting new with different people because we're trying to have a different season than we had last year. It's kind of helpful to start new and look for different goals."