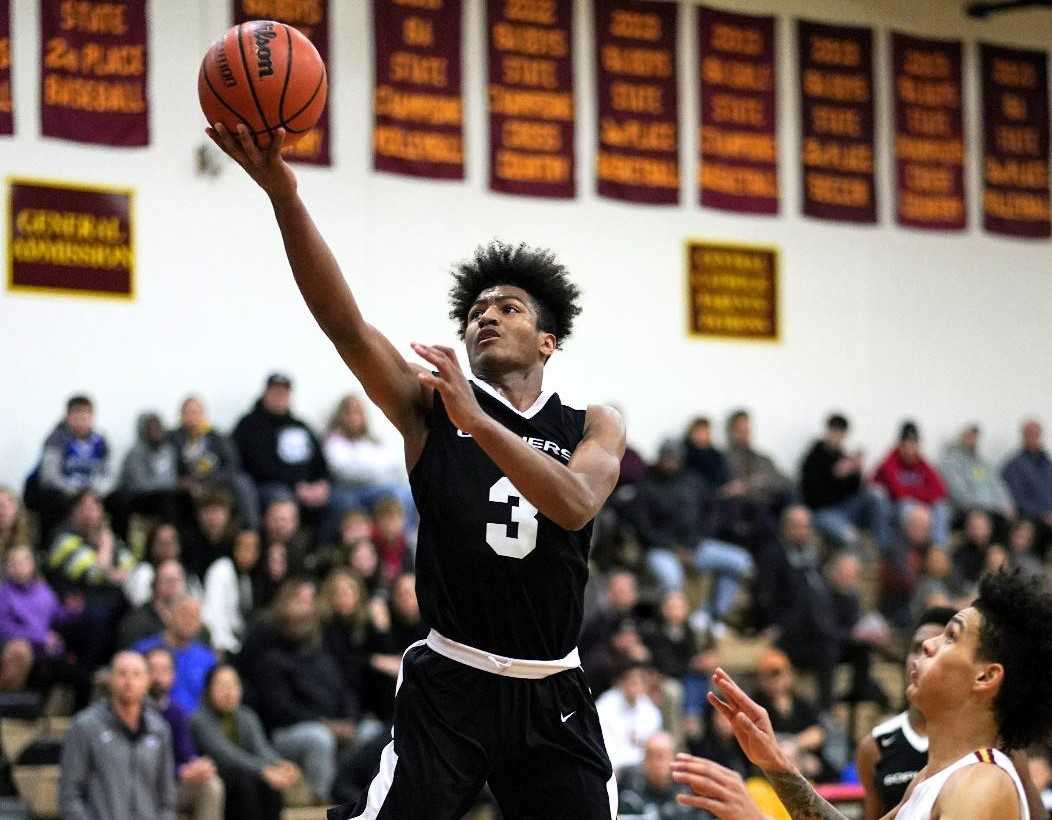 PORTLAND – Just two years ago, Gresham's boys basketball team was in the midst of a 50-game Mt. Hood Conference losing streak.
Thursday night, the unranked Gophers sent a shockwave through the Mt. Hood with a 72-63 win at reigning conference champion Central Catholic, the top-ranked team in the OSAAtoday 6A coaches poll.
Junior wing Elijah Munyan and senior wing Ethan Abrahamson scored 20 and 18 points, respectively, to lead Gresham (9-1), which also got 15 points from freshman point guard Esyah Pippa-White and 12 points and 10 rebounds from senior post Syrus Sagiao.
The Gophers have made steady improvement in their four seasons under coach Erik Lyslo, finishing 2-22, 5-19 and 15-10 in the three previous years. Considering they have not won a playoff game since 2007 and have not reached the state tournament site since 2000, beating Central Catholic in the conference opener represented their biggest win in years.
"It's a fantastic win, a signature win for us," Lyslo said. "There's a long way to go, we know that, but the goal for this group has been to get to the Chiles Center. It's been on our t-shirt.
"Tonight was just a big step for these guys to realize that they're super talented and they can get it done. I think they're starting to believe it's possible."
Central Catholic scored the game's first eight points and led 35-26 at half. But Gresham went on a 16-0 run in the third quarter, took a 48-44 lead into the fourth quarter and closed out the Rams (7-3).
The Gophers made five of their seven three-pointers in the second half, getting two each from Abrahamson and Pippa-White.
"We started knocking down shots," Lyslo said. "We made the extra pass in the second half. The ball was popping around the perimeter and shots were falling. That was the difference. We got great shots in the first half, they just weren't falling."
Junior guard Darius Gakwasi scored 15 points for Central Catholic, which got 11 points apiece from sophomore forward Luke Johnson and sophomore forward Jordan King. But the Rams struggled against Gresham's defense.
"Our defense was just fantastic," Lyslo said. "We were not giving up easy buckets or second-chance opportunities. That's what we hang our hat on. We were the top defensive team in the conference last year."
Lyslo credited the poised play of Pippa-White, who held up under the pressure of the long and athletic Rams.
"That kid is special," Lyslo said. "He's just a different player, just his feel for the game. He is so talented, just seeing the floor, staying composed. Central sent multiple traps at him, and he got through it with relative ease."
Gresham won its first seven games before falling to Aloha 67-55. Thursday's game was its first against a team in the top 10 of the 6A coaches poll.
The Gophers are playing all of their games on the road this season while their gym is under construction. Their six conference home games will be at Barlow.
"This group has really embraced the underdog mentality of not having a game at home," Lyslo said. "It's been fun to watch. No excuses. There's nothing we can do about it."