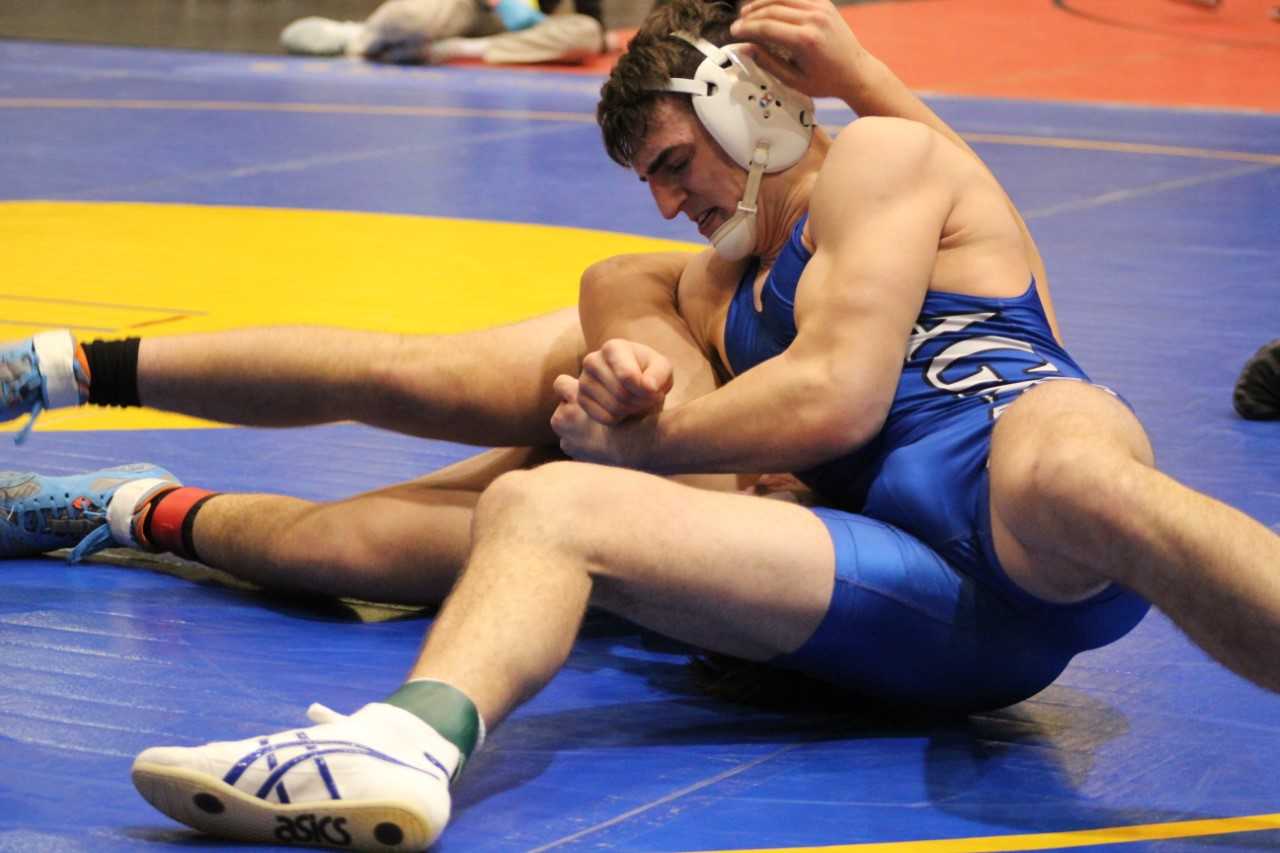 The momentum from La Grande's 4A football championship has rolled over into wrestling season.
Led by a dominant cast of football players at the upper weights, the Tigers won the 4A dual meet title at the Oregon Classic last weekend at the Deschutes County Fair & Expo Center in Redmond.
La Grande, ranked No. 1 in the OSAAtoday 4A coaches poll, beat No. 3 Tillamook 66-12 in a semifinal and No. 2 Sweet Home 45-19 in the final. The Tigers had never won the Classic title before, not even during their last state championship season of 1996.
"It's good to finally bring the cup back to La Grande." coach Klel Carson said.
Sophomore Braden Carson (126) and seniors Parker Robinson (170), Nathan Reed (182), Chris Woodworth (195), Spencer Gerst (220) and Gabe Shuckle (285) – all members of the football team – went unbeaten in the tournament.
"It's the best big guys we've had at La Grande," Klel Carson said. "From 170 up, all of them are very solid. They're coming off a state championship in football and they have a lot of confidence."
The Classic was the first time the Tigers have had their full lineup this season due to the football players getting a late start.
"We're starting to finally get them all kind of rolling," Klel Carson said. "It was fun to actually have them all back and starting to get in shape. I feel like the kids' confidence with success is pretty high right now in the school. There's really not a better group of kids. They're not too cocky. They just continue to work and get better."
It was a particularly outstanding tournament for Braden Carson (19-4), the coach's son. He went 5-0, including back-to-back wins over reigning state champions.
He recorded a third-round pin over Molalla senior Maximus Tate to avenge an 8-1 loss in last year's 126-pound final at the 4A tournament. He followed that with a 5-2 win over Tillamook senior Quintin Metcalfe, last year's 4A champion at 120.
"The Tate kid was at 132, and he asked if he could wrestle up, because he really wanted to wrestle him," Klel Carson said. "He took him right down and he really kind of dominated the match. It was a great win for him."
The coach said that Braden Carson is much improved after a busy offseason that included a month of training in Germany during the summer.
"It was really good for him to be able to see that hard work paying off," Klel Carson said. "His mindset is just really good right now."
Robinson and Woodworth, reigning state champions, were dominant at the Classic. Both went 6-0, with Robinson notching four pins and Woodworth collecting five pins.
Gerst, a state runner-up last year, went 4-0 with three first-round pins. Reed and Shuckle each went 6-0 with four pins.
One of the keys to La Grande's dual-meet success was the contributions it got from freshmen at the light weights. Brysen Peneloza (106), Joshua Collins (113) and Dominick Caratello (120) each only lost one match. They set the tone against Tillamook by opening with three pins.
"I think what will help us at state is having little guys," Klel Carson said. "Last year, our dual meet team was pretty good from about 126 all the way through, but we started out kind of in the hole because we were lacking those little guys."
Senior Cole Isaacson also stood out, going 5-0 at 132 and winning his only match at 138.
The tournament performance showed the Tigers that a 4A title is well within their reach. Last year, they finished third behind Tillamook and Sweet Home.
"Our confidence is high, but we're making sure we keep working hard and doing things right," Klel Carson said. "We can't be stagnant."
The other finals at the Classic:
6A: Newberg defeated Roseburg in the final for the second year in a row, winning 51-21. The Tigers got pins from Nicky Olmstead (113), Micah Worthington (138), Charlie Evans (145), Gavin Korkeakoski (152), Hudson Davis (160), Braden Baxter (182) and Hunter James (220) against the Indians.
5A: Crescent Valley, the reigning state champion, defeated Crook County 50-21 behind pins from DJ Gillett (106), Chance Lamer (132), James Rowley (160), Jackson Rosado (170), Santos Cantu (195) and Garrett Olbrich (285).
3A: Burns dominated Dayton 60-24 for the title, winning nine consecutive matches between 126 and 195, eight by pin and one by forfeit. Justin Winn (132), Cody King (145), William Johnson (160) and Michael Winn (195) pinned their opponents inside of one minute.
2A/1A: Culver won its 15th consecutive dual meet title by overwhelming Central Linn 62-18. Reigning state champion Lane Downing (145) was among eight Bulldogs to record pins.
Girls: Bend prevailed over Thurston 30-18, getting a pin from Luna L'Argent in the final match to seal the win. The Lava Bears advanced to the final by edging Scappoose 24-21 in the semifinals. It is the fourth tournament win this season for Bend, which also finished third in the 34-team Sierra Nevada Classic in Reno.
Fatima Albarran went 4-0 at the Classic for Bend. Other standouts at the tournament were Scappoose's Bella Amaro (4-0 at 130, four pins) and Tess Conway (4-0 at 105, four pins), Sweet Home's Lexi Schilling (3-0 at 115, three pins), Elmira's Charlotte Schramm (3-0 at 125, three pins) and Thurston's Cailee Hallett (3-0 at 125, three pins).
Elmira's Anna McDougal (155) and Maranda Hanson (190) each went 6-0.