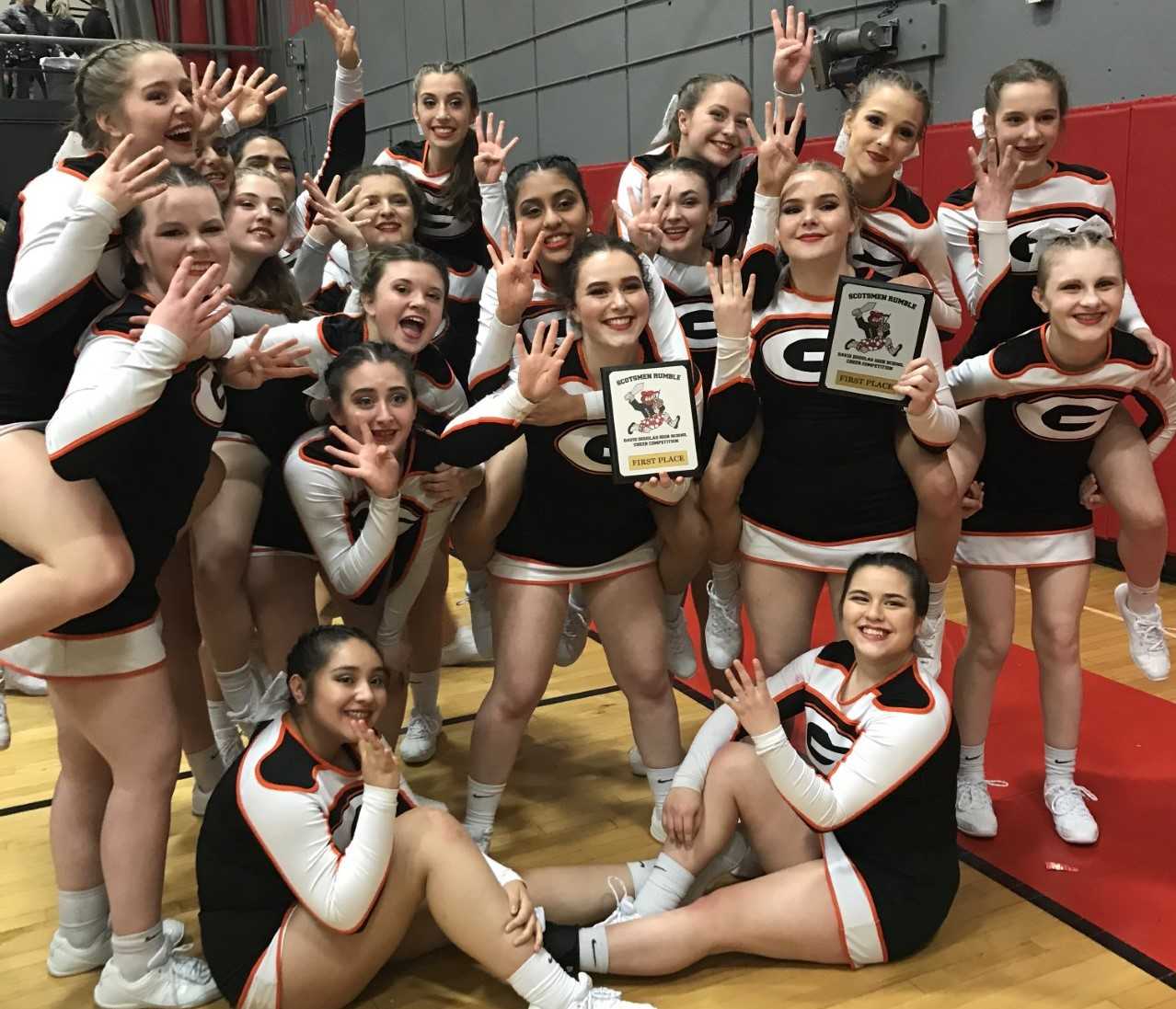 The release of the schedule for the 2020 OSAA cheerleading championships last week marked the final countdown toward state, and last weekend's competitions at Newberg and David Douglas produced some surprises and new contenders.
Numerous teams have emerged in the 1A-3A division, making the top three a tough call.
At Newberg, Santiam Christian beat out Rainier by seven points; however, Rainier then went on to David Douglas to place first over The Delphian School. Central Linn, which also competed at both competitions, came in a close third both times, showing that this division may come down to who can perform the cleanest on the day of state.
The Gladstone Gladiators rocked the 4A division at the Newberg competition. Battling against last year's top two teams, Sweet Home and Newport, Gladstone made its 2020 competition debut and took home first place ahead of runner-up Sweet Home, Sisters and Newport.
In the 5A division, it was a battle of the teams from Albany: South Albany vs. West Albany. This was the first competition performance for both teams, and both the RedHawks and the Bulldogs came out strong. South Albany placed first, eight points ahead of West Albany.
The 6A teams came out to show they are fighting for the top spots at state with strong performances from numerous teams.
Lake Oswego took first place at Newberg, beating second-place Aloha by only 0.7 points. At David Douglas, Sherwood emerged as the leader ahead of second-place Barlow and third-place Sandy. Since two of the other top contenders in this division were the hosts of the competitions this week, they did not compete, but both Newberg and David Douglas had strong exhibition performances.
The small coed division, which will be the largest division at state with 19 teams scheduled to perform, provided some excitement with close finishes.
The Dalles, the second-place finishers in the small coed division last year, earned first place over Westview at David Douglas, with both teams suffering from stunt and tumbling faults. At Newberg, Crescent Valley placed first, 1.3 points ahead of second-place Redmond.
In the large coed division, the Tualatin Timberwolves placed first by a slim margin over the McMinnville Grizzlies. The battle between these two teams looks to be an exciting one. The Colts of Thurston, who placed third at Newberg, and the Pacers of Lakeridge, who placed first at David Douglas, showed that they will also be tough competitors in this division.